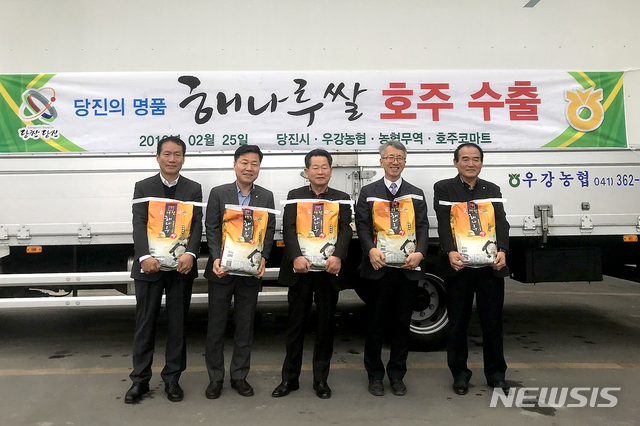 Dangjin-si, Chungnam-do said on February 25 that 10 tons of Haenaru Rice, Dangjin's most popular rice brand, is being exported to Australia.

On February 21, 10 tons of Dangjin rice was also exported to Singapore.

Dangjin's Haenaru Rice has been exported to Australia every year since 2007, except for 2013, in the volume of around 100 tons per year.

With exports beginning this yeare, Haenaru Rice have been infiltrating the Australian market for six consecutive years, after being suspended for a year in 2013.

The export volume of Dangjin rice was 163 tons in total last year, accounting for about 40% of Dangjin's total agricultural product exports (333 tons).

A city official said, "We're putting our efforts in cooperating with local distributors to ensure Dangjin's rice is appreciated by Australians," adding that "we will bolster overseas marketing, support logistical cost, and prepare export fairs by inviting foreign buyers so that Dangjin rice continues to be exported".


ggy0119@newsis.com
** This article was translated from Korean.
Source: Newsis (February 25, 2019)