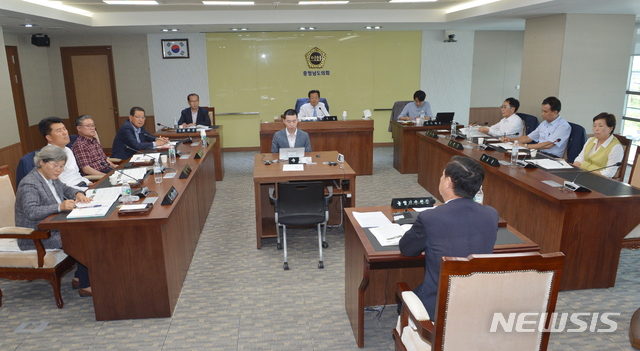 Chungnam-do is allowed to set up an overseas trade office in Vietnam and India.

The agricultural economy and environment committee of the Chungnam provincial council approved "Bill of Consent on Chungnam Overseas Trade Office" at its second review of supplementary budget, etc. on August 30.

Although overseas trade offices were closed in December 2017 for lack of performance, among others, the province has pursued to set up a trade office in Vietnam and India to secure competitiveness of local companies' exports.

It was put on hold for a concern over effectiveness and thorough review at the 313th extraordinary meeting. A new bill passed contains such items as an obligation to report operational performance to the provincial council every year and check and monitoring.

As a result, an overseas trade office will be established in Hanoi, Vietnam's capital city, in consideration of economic development potential, and another in Gurgaon, southeastern part of Haryana state, India.

The Province used to run overseas trade offices in LA and New York (U.S.), Sau Paulo (Brazil), Kumamoto (Japan), and Shanghai (China). However, the previous governor closed all down for waste of budget and talent.

An official said, "After thorough discussion, we approved the bill as provincial companies are faced with challenges in securing export competitiveness due to the U.S.-China trade war and Japanese export curbs."



Source: Newsis (August 30, 2019)
** This article was translated from Korean.