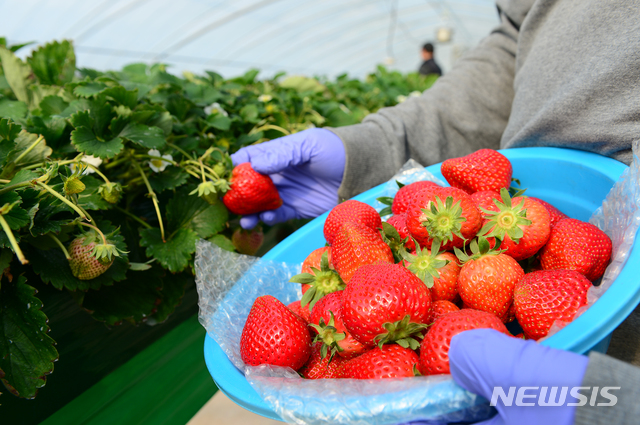 According to Newsis,

Locally harvested strawberries, named 'Arihyang' were shipped to Thailand. Hongsung County and the local farming association corporation, who've signed an export contract worth KRW 400 million (or 10 tons) with Thailand, sent the first shipment (or 108 boxes) of strawberries on Feb. 20.

The county, which has succeeded in cultivating this new species in the test lab for the first time in Korea in 2017, is ready to send another 10 tons of strawberries to Singapore. Last year alone, the community exported roughly 5 tons to Hong Kong, Macau and Vietnam. They're now planning to target markets in Japan to raise sales revenue.



Copyrights Newsis. All Rights Reserved.
Reprint or redistribution without permission is prohibited.
yreporter@newsis.com
Source: Newsis (Feb 20 , 2020)
*This article was translated from Korean.