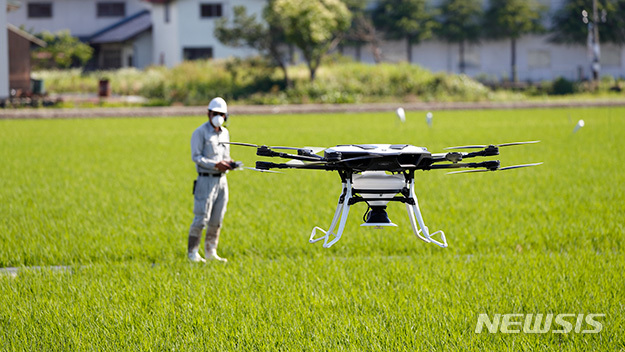 According to Newsis,

South Chungcheong Province will make the best use of UAV and drones, known as one of leading technologies in the upcoming fourth industrial revolution, in agro-industry. They unveiled the plan on Feb. 26 on the guideline for industrial applications, for instance, spraying pesticides or monitoring growth patterns in the air, to further improve output and productivity. To push on the project, the authorities spend as much as KRW 2 billion purchasing approximately 100 units of UAV, particularly, crop-spraying drones.

The adoption of agro-spraying drones is part of measures to well respond to demographic and social changes caused by aging population and low birth rate in rural community. The county, which has already adopted 60 units for the second half of last year, added more this time, totally 273, conducting a market survey. Adding 100 more this year, they could use over 400 UAVs which fly across farming lands for monitoring and pesticides spraying.



Copyrights Newsis. All Rights Reserved.
Reprint or redistribution without permission is prohibited.
yreporter@newsis.com
Source: Newsis (Feb 26 , 2020)
*This article was translated from Korean.