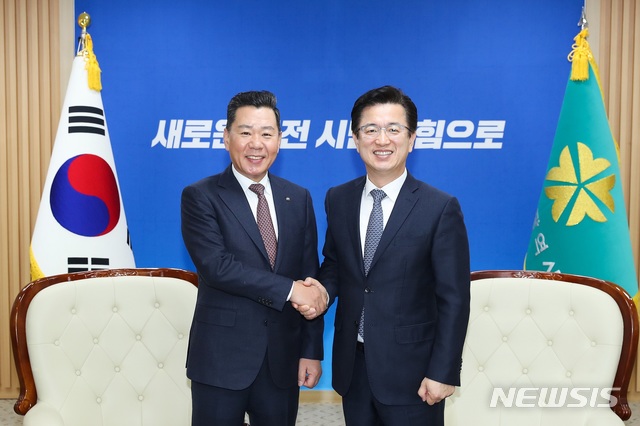 According to Newsis,

Korean traders across the world comes together towards the city of Daejeon this April to celebrate the 22nd anniversary of the World-OKTA (Overseas Korean Traders Association) Leaders Convention and The Business Plaza, starting from April 19-22 at Daejeon Convention Center.

The event appears to be attended by over a thousand representatives and leaders in many parts of the world. Roughly 200 business leaders and governors in Korea are also reported to join together.

Attendees can join multiple sessions prepared such as business consulting service, a briefing session on partnering with potential investors and a youth job fair. Entrepreneurs invited can learn how to tap into and further expand overseas markets while forming a global business network worldwide. The event is co-hosted by the World-OKTA and members of municipalities in April every year.



Copyrights Newsis. All Rights Reserved.
Reprint or redistribution without permission is prohibited.
joemedia@newsis.com
Source: Newsis (Jan 30 , 2020)
*This article was translated from Korean.