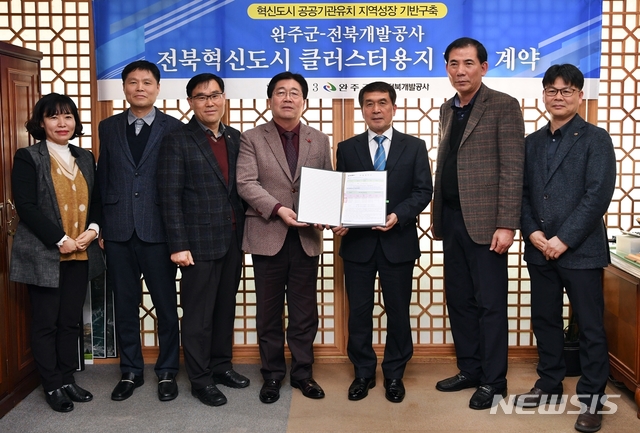 According to Newsis,

Wanju County, North Jeolla Province begins to establish a new hub of regional development by securing a swath of land for what's called an 'Innovation City Cluster'. The local authority signed a letter of purchase contract on Feb. 3.

This Innovation City Cluster is planned to serve as a training institute for the public service. The venue would also become a hub where an in-depth discussion on how to develop local economy is underway, part of national growth plans called 'Innovation City'. To push for the project, public entities and local authorities including Korea Fire Safety Institute Jeonbuk Office, Korea Cadastral Training Institute, Wanju National Research Institute of Cultural Heritage and a couple others.



Copyrights Newsis. All Rights Reserved.
Reprint or redistribution without permission is prohibited.
smister@newsis.com
Source: Newsis (Feb 3 , 2020)
*This article was translated from Korean.