Home
Information Center
Future Unicorns
PLCOskin, Leading the Technological Innovation of Anti-aging and Regenerative Medicine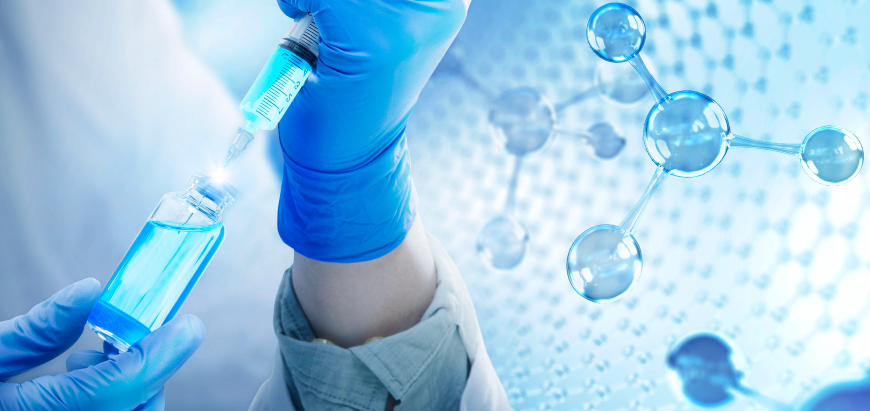 About the Company
PLCOskin is a biotech startup specializing in the R&D of artificial implants for soft tissues such as breast and advanced regenerative medicine. It began as a corporate research center through Yonsei University's faculty start-up program. PLCOskin's R&D focuses on the multi-purpose artificial dermis TissueDerm™, which is used for soft tissue reconstruction. TissueDerm™ is made by combining animal collagen and artificial polymer, and is used in surgery for reconstructing defective soft tissues such as the breast of breast cancer patients. PLCOskin's products also include collagen sheets for skin grafting, breast prosthesis covers for breast reconstruction, 3D structural materials for partial breast reconstruction, high-strength mesh for abdominal wall reconstruction, raw materials of anti-aging drugs and cosmetics, biodegradable mini-slings for treating urinary incontinence, and implantable medical devices for treating lymphadenopathy.
Background of Development
Breast cancer is the most common cancer in women around in the world, and the number of cases is increasing by more than five percent every year in Korea. Despite the growing number of patients, eighty percent of patients who have undergone mastectomy do not have their breasts reconstructed. This is due to concerns over the financial burden associated with using expensive treatment materials and side effects.

Baek Woo-yeol, CEO of PLCOskin, a plastic surgeon and professor at Severance Hospital of Yonsei University, is the developer of TissueDerm™, an artificial soft tissue that can be mass-produced without side effects. TissueDerm™ is a safe artificial implant medical device that is reasonably priced at approximately half the price of other products in the soft tissue reconstruction market but does not have side effects. Containing FDA-approved and safe polycaprolactone (PCL), TissueDerm™ has excellent biocompatibility and high tensile strength and is safe and easy to fixate on the body as it does not cause inflammation. Moreover, it is very appropriate for treating patients with soft tissue defects as it induces the generation of autologous fat.
About the Product and Technology

TissueDerm™
Artificial dermis for soft tissue regeneration and silicone prosthesis cover
Excellent bio-transplantation performance with less inflammatory response than acellular dermal matrix (ADM)
Stable supply ensured by placing biodegradable polymers (polycaprolactone) on collagen sponge with 3D printing technology
Biodegradable polymers remove issues related to adhesion
Collagen used to guarantee high biocompatibility
Unlike ADM, TissueDerm is capable of inducing the regeneration of autologous fat.
Potentials for application in other product groups such as ligaments and abdominal walls
Competitive Edge and Business Strategy
IPR (Competitiveness)
KFDA license for medical device manufacturing -TissueDerm™
Applied for six patents at home and abroad/Completed the registration of two patents
Selected as a partner in a joint R&D project with Israel (KRW 2 billion)
Selected as a EUROSTAR project of international joint R&D with Europe (KRW 2 billion)
2022: Selected as an innovative startup by IBK Changgong
2022: Selected as SBA Seoul's promising exporter
2019: Selected to implement TIPS (Tech Incubator Program for startup Korea), the Ministry of SMEs and Startup's private investment-led tech startup program
2019: Listed in Top 100 business in Slush-Helsinki, the world's biggest startup event
Future Plans
In 2023, PLCOskin plans to launch a full-scale PR and sales campaign by participating in exhibitions and local academic conferences, starting with obtaining the license for TissueDerm™ Mesh used for soft tissue reconstruction. In parallel with these efforts, PLCOskin aims to develop products and win approvals and licenses to build a strong product pipeline using TissueDerm's technology.

In the second place, PLCOskin will explore overseas markets by utilizing its networks with US university hospitals, Japanese trade companies, and a Dutch/Israeli research company and actively participate in fairs, exhibitions, and events for finding overseas buyers.

Lastly, PLCOskin aims to improve patients' quality of life as a global biotech company in the future by increasing corporate value based on active IR and consistently attracting investments.