Home
Information Center
Future Unicorns
Rebuild Your World, RebuilderAI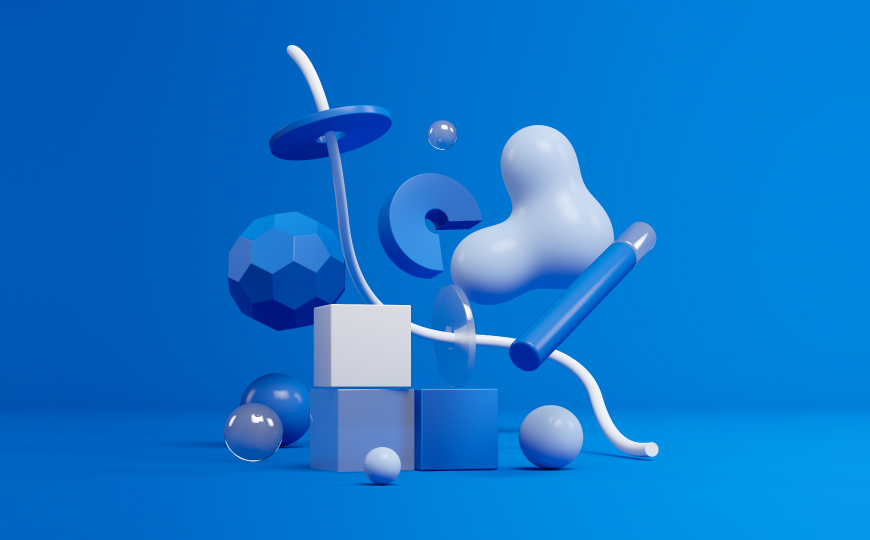 About the Company
Rebuilder AI is a developer of a 3D SaaS service platform built based on a 3D scanning and generative AI model that uses smartphone images. With Rebuilder AI's platform, anyone can easily create 3D images and use them in various services as well as easily and quickly obtaining 3D assets.

Rebuilder AI's technology allows users to easily create objects or spaces around you into 3D just by taking pictures with a mobile phone. Anyone can easily make 3D images and use them in services, making those without 3D knowledge, such as sellers and writers, easily use 3D services for their products or work.

Moreover, Rebuilder AI's platform is also used for generating professional content such as AR, VR, and VFX, and it is used in various field since it allows auto labeling unlike conventional structures in which manual data labeling was required.
Background
Making 3D images still takes too much time and money, despite the recent fast growth of 3D services in areas such as AR, VR, and Metaverse. Rebuilder AI began studying 3D technology based on the thought that 3D images, which are key to the future market, must be easily created and utilized to enable the market change that everyone wants. That is how Rebuilder AI developed the technology of scanning the surroundings in 3D with any mobile phone without the help of expensive scanning devices or a designer's work. Rebuilder AI's technology focused on creating and allowing the use of 3D models that best restore realistic real-life textures. The company is currently studying the scanning of metal materials or transparent objects that are difficult for scanners to express, so that designers can use 3D with optimized UV maps and polygons.
About the Product and Technology
[About the main product/service]
3D scanner VRIN
VRIN is a 3D scanning AI that is serviced both on an application and the web. Rebuilder AI plans to divide the platform for scanning objects and for scanning spaces, and uses a light version of an AI model to allow anyone to experience 3D technology on an application.

B2B corporate users are offered with a premium service provided on the cloud, and they can expect advanced scanning technology and high-quality results. Rebuilder AI also provides a single pipeline that provides the 3D service for users to use the created 3D images in various applications at one go. The service for corporate members is currently provided in closed beta, and Rebuilder AI's scanning app for public use will be released on the App Store in March.
[About the main technology]
3D neural rendering and optimization technology
Rebuilder AI's 3D neural rendering and optimization technology allows better deduction of special materials (e.g., objects with severe light reflection and transparent objects) and uses neural rendering technology to deduce 3D configurations from 2D images only based on the object's configuration. It also has the technological advantage of enabling the model texture map (UV map) to have minimal incision lines in the scanning results of various objects and optimizing the quantity and memory usage of various polygons.
Post-processing automatization technology: Automatic mapping of object surfaces
In order for 3D models to be widely used, material properties such as rates of specular and diffuse reflection must accurately be expressed, and mapping and 3D modeling of material properties is a very professional task where data construction is another challenge.

Therefore, Rebuilder AI developed an AI model capable of predicting material properties.

With neural rendering technology, the model can also predict and model nonlinear material properties that are difficult to define.
Competitive Edge and Business Strategy
Established in December 2021 (First-year startup)
Main investors: Naver D2SF and KB Investment
Main government projects: TIPS (April), NIA (3D asset data construction project with a budget of KRW 3.8 billion), best company in 2022 KOSME (Korea SMEs and Startups Agency) program
Awards: Grand Award by the Minister of SMEs and Startups, KAIST Startup Award, and LX Space Data Competition Award
Selection: CORE100 selected by the Seoul Investment Administration as a company with potentials to attract foreign investment (less than 38 companies selected in the Seoul area), Samsung C-Lab selection in 2023, Korea Credit Guarantee Fund NEST selection, KB Unicorn Club, etc.
Participation in global exhibitions: 2022 SLUSH and 2023 CES
Future Plans
Rebuilder AI plans to release an app-based 3D scanner as a light-version on the App Store in the first half of 2023 (March). The plan is to run the service by focusing on data rather than high performance, in parallel with providing a premium corporate service to enable B2B users to quickly create high-quality 3D models on the web and the app and use them in 3D services such as AR, VFX, games, data labeling, and virtual showrooms. Rebuilder AI is committed to building a better service in partnership with various 3D service providers.

By JeongHyeon Kim (rebuilderai@rebuilderai.com)
CEO, RebuilderAI
* The opinions expressed in this article are the author's own and do not reflect the views of KOTRA.