Home
Information Center
Future Unicorn
Grib Co., Ltd.
Grib is an AIoT specialized company that provides convergence service solutions based on the AIoT service platform. Its business includes service planning, the development of sensor technology-based hardware, network technology, and service platforms using elementary technologies such as data-based artificial intelligence. Grib developed and commercialized IoT hub technology of 800-900MHz (Z-Wave) for the first time in Korea, which contributed to the highest penetration and commercialization of its IoT technology in the domestic market. By supplying IoT hubs, sensors, and devices to 1.5 million households (accumulated subscribers) in the country through LG Uplus (a domestic telecommunications company), Grib has proved its capability and competitiveness and built customer trust and loyalty.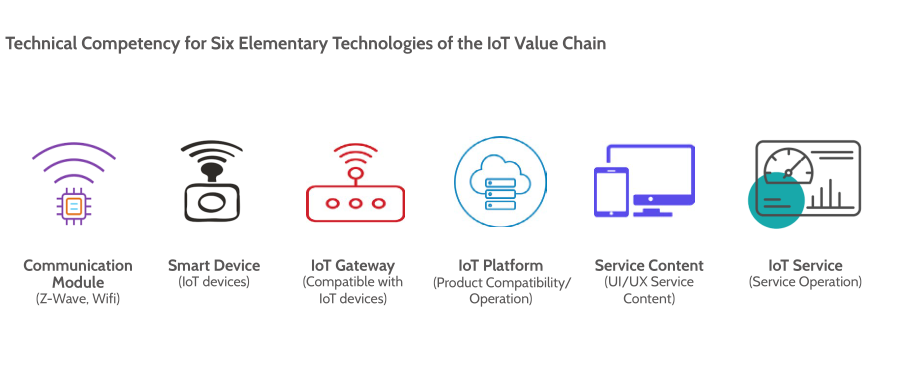 Capability and Competitiveness
Grib has the capability to do service planning, design in diverse sectors as well as developing hardware and system suitable for diverse customers. It has been growing steadily by developing, verifying and supplying hardware. Grib differentiates itself from other IoT manufacturing and development companies, expanding its business with convergence and total package technology applicable to a variety of industries.


Grib has been able to release new products with improved performance annually thanks to its R&D efforts. It has succeeded in commercializing its best technology in the domestic AIoT market, obtaining more than 10 major patents of related technologies at home and abroad.

Grib's AIoT hub technology has been distributed the most in Korea including the hub accessible to the AP. In addition, the company has developed a standalone hub that can be used regardless of a carrier, and a hub that has server and platform functions provides IoT services without a separate server, which are patented technologies at home and abroad. Based on its convenient and highly secure innovative technology, Grib has introduced remote management and contactless services to various industries, helping more customers use IoT services.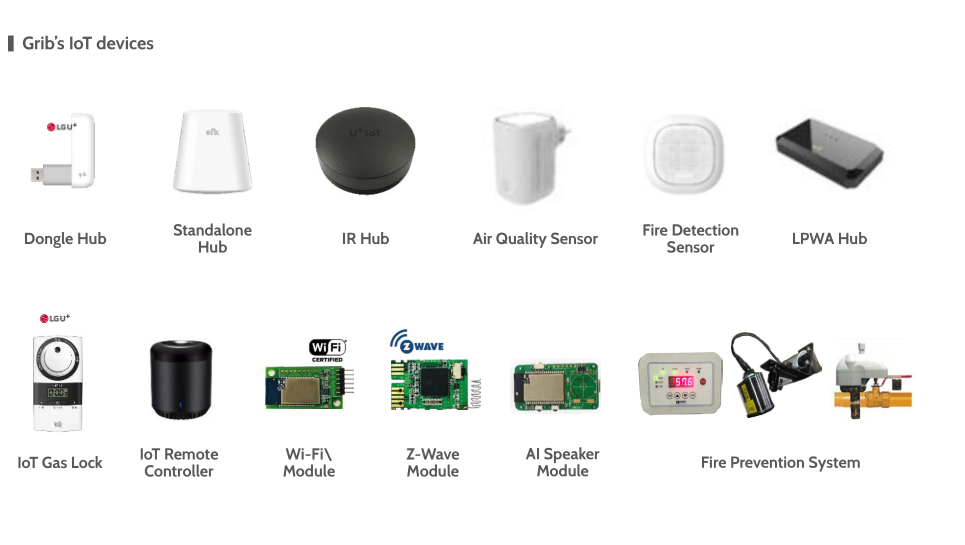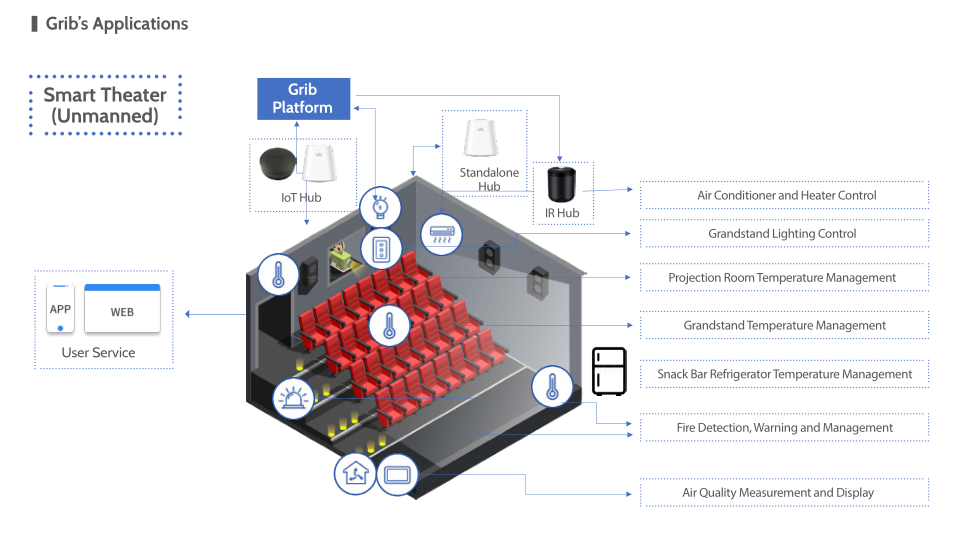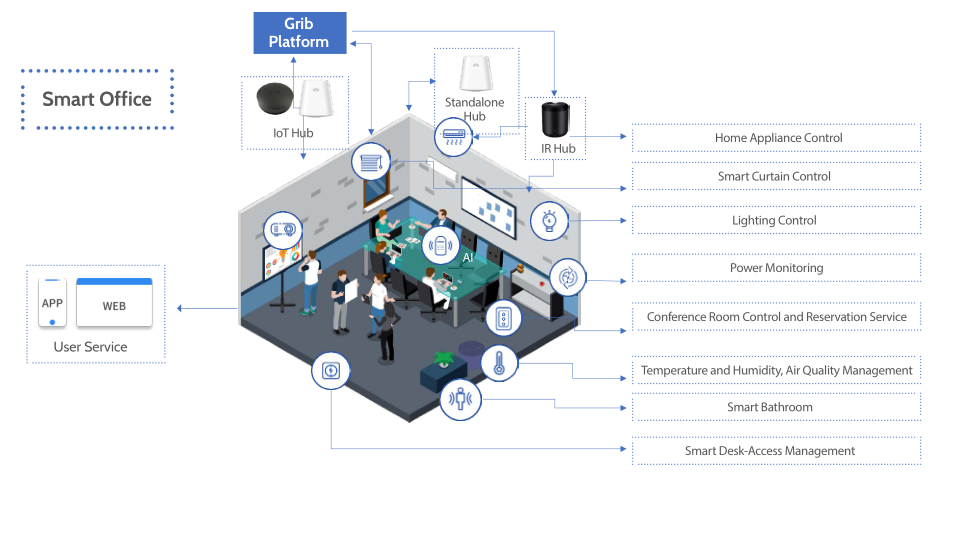 By using Grib's IoT Gateway and platform, it is possible to automate or remotely control processes that are currently inspected and controlled by humans. Through real-time monitoring, it is possible to immediately respond to fire emergencies and safety accidents, which can be applied to the whole industry. Furthermore, based on the experience of commercializing its technologies in the domestic and overseas markets and various service references, Grib strives to expand its business overseas by forming a partnership with telecommunications and distribution companies in East (South) Asia and Europe. In 2021, Grib plans to enter a foreign market by introducing automatic moisture management and rental housing management services in areas with very high humidity, starting with Hainan Island, China.



Motivation and Background of Investment Attraction
According to the IoT Analytics Research, the global Internet of Things (IoT) market is expected to be worth USD 1.25 trillion in 2025 from USD 690 billion in 2019. Also, the IoT ecosystem is transforming into an SPND ecosystem where service, platform, network and device are combined. With diverse devices connected, extensive data is collected and this allows data-based intelligent services and data-based artificial intelligence services. Based on its solid partnerships with government agencies and large corporations along with the experience of stably supplying products and services, Grib has started expanding its services in diverse sectors in 2021. The company's annual service-related sales are expected to increase by more than 50 percent on average. Grib is raising more Sovereign Wealth funds (approximately 11 percent of the stakes) and additional investment by domestic VCs is in progress.
Future plans
Domestic Market
Build more facilities and expand the safety management market in diverse sectors where market demand is increasing and added value is increasing
Expand remote control and management services in the rental property management market of real estate development companies
Provide intelligent management services for patients in the hospitals and wards
Promote and expand smart healthcare projects in preparation for population aging
Expand the application of artificial intelligence technology through the collection of lifelog data healthcare data
Grib will expand its customer base from the large corporations and public agencies (LGU+, LG Hello, KT, Our Home, CGV, SK D&D, Hyundai Autoever, Seoul, Shinsegae, CJ Freshway, Samsung C&T) to middle-market enterprises along with securing more channels and expanding partnerships with large corporations.
Overseas Markets
Launch and expand moisture automatic control and management services in southern China and Southeast Asia
Supply smart healthcare solutions overseas markets through cooperation with a healthcare company having overseas supply channels
Secure AIoT service bases in certain countries and regions through the establishment of overseas branches