Home
M&A Investment
Future Unicorn
Next Inspection Solutions – NEXTIN
About the company
NextIn Solutions specializes in semiconductor metrology and inspection equipment, and is S. Korea's only manufacturer and provider of wafer inspection systems designed to detect pattern defects and particles in the wafer process.
Background
NextIn Solutions started studying and developing equipment for detecting pattern defects in order to contribute to the development of the S. Korean semiconductor industry, which needed to procure indigenous technologies considering its higher dependence on foreign products in the wafer process compared to the following package process and the monopoly of foreign products especially in the area of pattern defect inspection equipment.
About the product and/or technology
NextIn's combo-systems incorporate the optical configurations for both bright-field and dark-field inspections in one system to allow users to select between the two types of inspection. Users can test at the maximum level of sensitivity by selecting the optical path between the bright field and the dark field according to the test objective.

"AEGIS-DP" and "AEGIS-II" currently offered in the market detect pattern defects and particles generated in the wafer process of building the semiconductor circuits by comparing the optical images, enabling semiconductor manufacturers' initial process stabilization and improvement of fab yields.

Based on the world's first 2D imaging technology of spatially segmenting large-area light with multiple CMOS sensors, AEGIS wafer inspection systems guarantee the highest level of sensitivity thanks to the image-comparison algorithm that uses a cutting-edge image processing technique based on deep learning.
AEGIS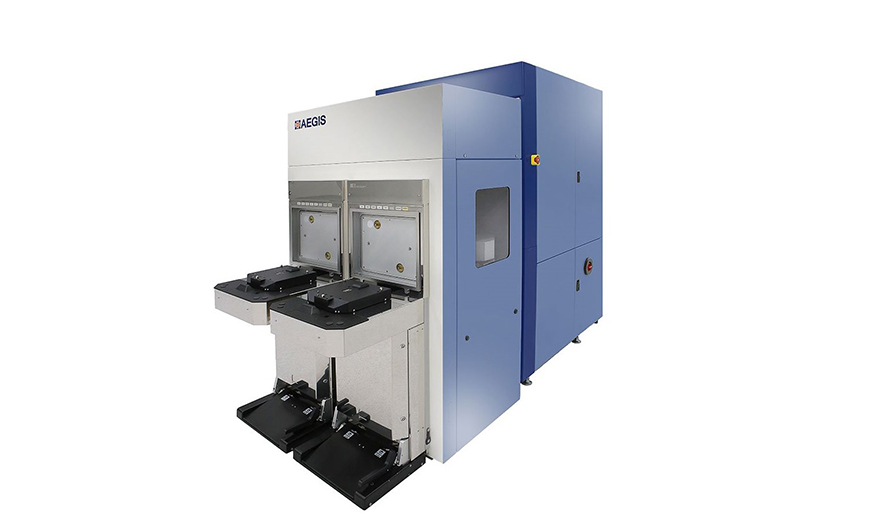 Moreover, in partnership with the world's leading semiconductor manufacturer Intel, NextIn also developed the Through-focus Scanning Optical Microscope (TSOM) suitable for 3D semiconductor manufacturing processes and jointly announced a research paper during the SPIE Advanced Lithography Conference in February 2021. Such efforts are expected to significantly contribute to improving the yields of the 3D device manufacturing process by enabling the development the world's first equipment fit for detecting pattern defects created in the vertical structures of 3D devices.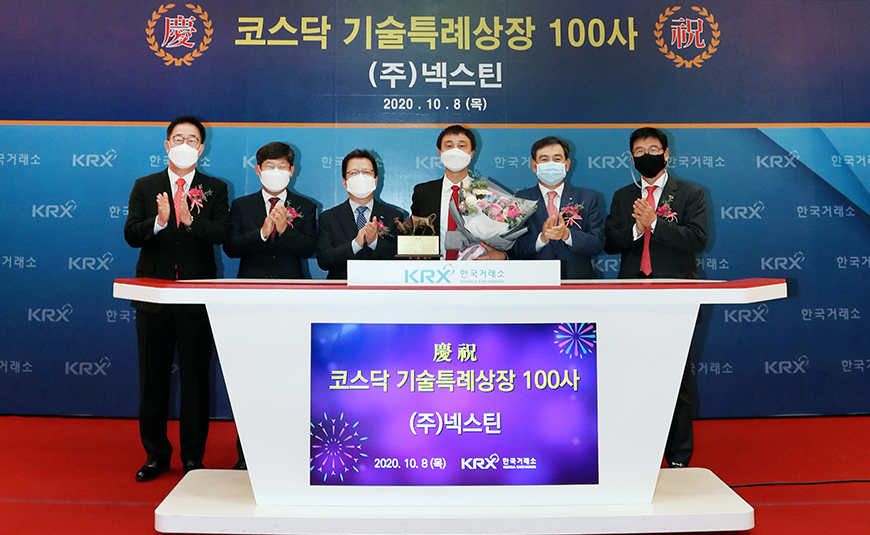 Competitive edge and business strategy
Inspection systems that detect micro optical patterns in the wafer process require the highest level of technology owned only by two American companies KLA and AMAT. NextIn successfully developed the world's third prototype in 2014 in partnership with Germany's Branhofer Society leading the research of next-generation semiconductor manufacturing technology. Given that wafer pattern defect inspection technology is very similar to that of intelligence satellites, KLA and AMAT are operating research centers in Israel leading the world in intelligence satellite technology. NextIn has also opened an image processing research center in Israel in November 2012, a move that was unprecedented for S. Korea's small and medium-sized enterprises. As a sponsor of the Ministry of Trade, Industry and Energy's program of developing key technologies for future devices, NextIn is also committed to training Korean specialists in the field. NextIn's products were certified by Samsung Electronics and SK Hynics, leaders of memory technology, and the certification by Samsung Electronics, who leads in CIS manufacturing technology, made NextIn's technology the industry standard.

Because NextIn's products deliver the same level of performance as those of its competitors, they have been chosen by a wide range of DRAM manufacturers, flash memory manufacturers, logic IC manufacturers and foundries based on their high price competitiveness. NextIn boasts a stable sales structure of producing more than 60 percent of total sales from overseas.
Future plans
NextIn is developing inspection systems fit for the next-generation semiconductor manufacturing technology of 3D processing by closely collaborating with the world's best semiconductor manufacturer Intel. The company is also focusing on developing next-generation inspection equipment by dramatically improving sensitivity using deep UV light sources. NextIn is looking to form a joint venture in China, the world's biggest semiconductor equipment market, and hopes to increase shares in the Chinese market. To fulfill its social responsibility, NextIn is devoted to training specialists for the development of the semiconductor ecosystem and is also committed to helping those in need.