Home
Information Center
Korean Economy
[Economic Trends]

Economic Trends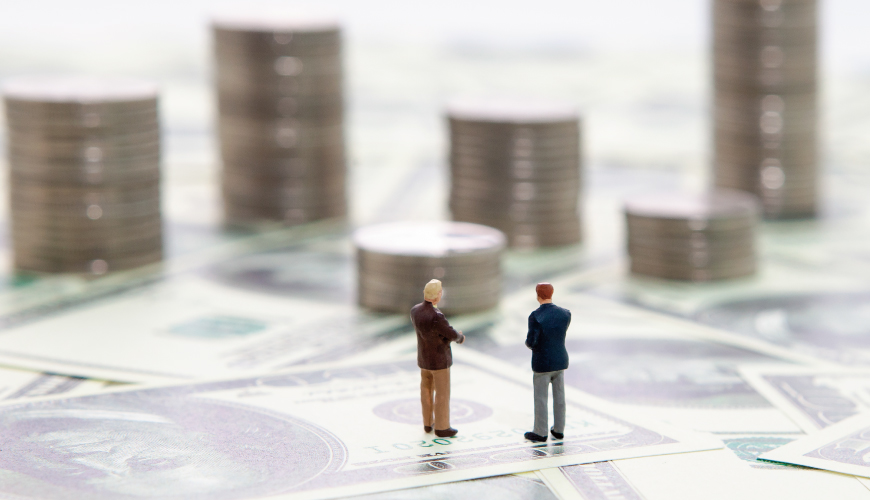 Here's a look at Korea's major economic indicators that provide an overview of the recent economic developments.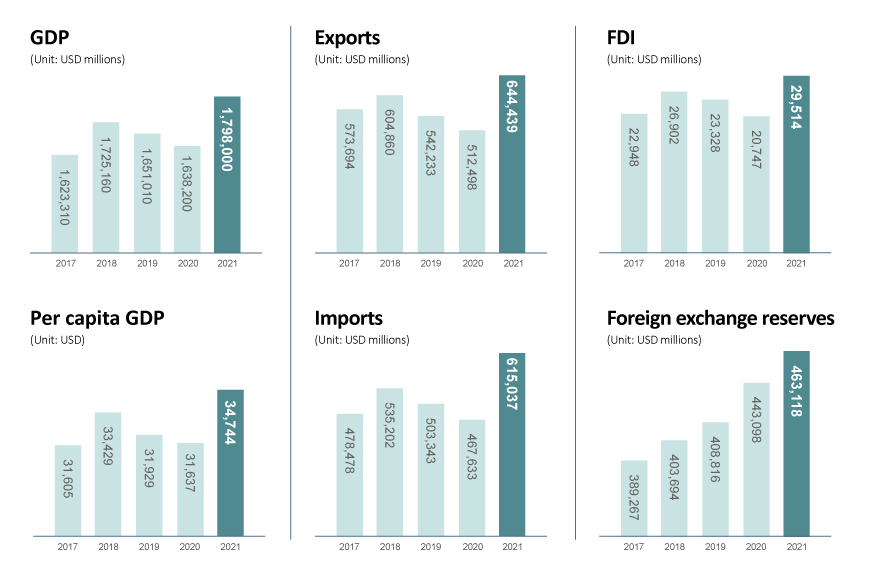 ※ Source: International Monetary Fund (IMF), Bank of Korea (BOK), Korea International Trade Association (KITA), Ministry of Trade, Industry and Energy (MOTIE)
Korea added 865,000 jobs year-on-year in April 2022 and the unemployment rate fell by 1.0%p from a year ago to 3.0%. Consumer prices grew by 4.8 % year-on-year due to the continued increase in oil prices, and core inflation rose by 3.6%.

Stock prices decreased in April out of concerns for the US Federal Reserve's interest rate hike, the Russia-Ukraine war and global inflation, while the Korean won weakened and Korea treasury yields picked up. Housing price growth eased in March, and prices of Jeonse (lump-sum deposits with no monthly payments) declined.

While consumption is expected to pick up due to continued recovery of employment and lifting of social distancing restrictions, concerns that the longer-than-expected Russia-Ukraine war and the resulting supply chain disruptions could undermine investment, restrict export recovery, and continue to cause high inflation.
※ Source: Ministry of Economy and Finance (moef.go.kr)(moef.go.kr)