Home
Jeju Life
Local Businesses
[Promotional material (printed material)]

Energy Solution Found in P2P Trade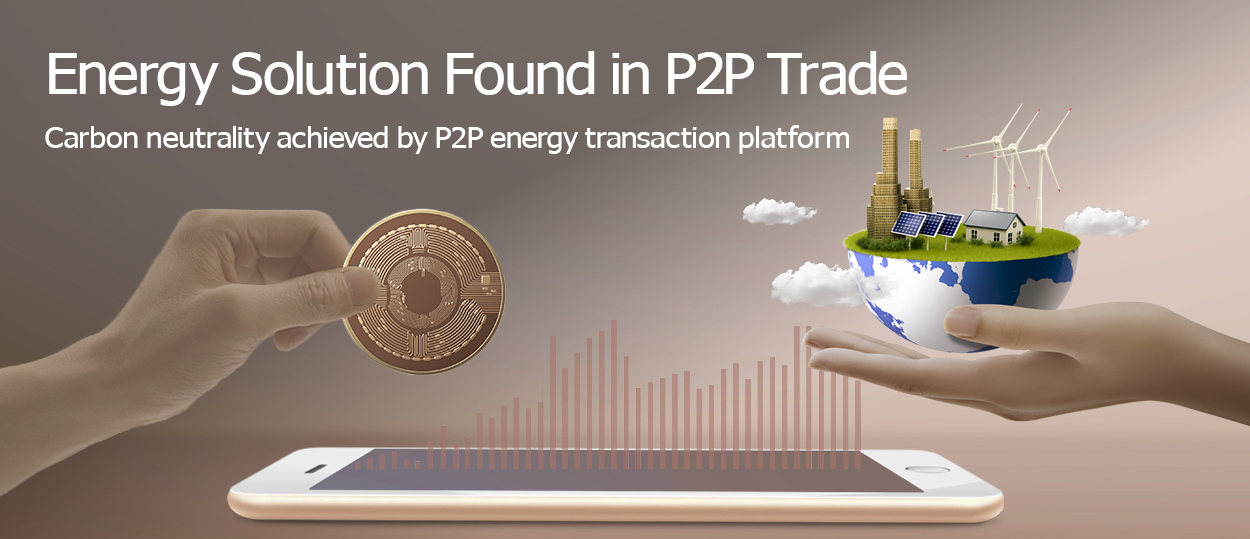 The Jeju government, private firms, and universities gathered for the Smart City Challenge, which resolves urban issues with new business. Metisinfo Co., Ltd is one of the challengers that aims to solve the issue of usage and distribution of energy, which is as important as its production, with an interpersonal energy exchange platform (P2P energy exchange platform).
We offer the most optimal service for your tech level.
Metisinfo is a platform company that provides service solutions, collecting and providing data. It has been developing digital controllers for primary facilities (greenhouses), charging infrastructure platforms, and service platforms for shared chargers. Today, the firm is developing a P2P energy exchange platform after acquiring approval for the smart demonstration project (given a grace period for regulation) from the Ministry of Land, Infrastructure, and Transport.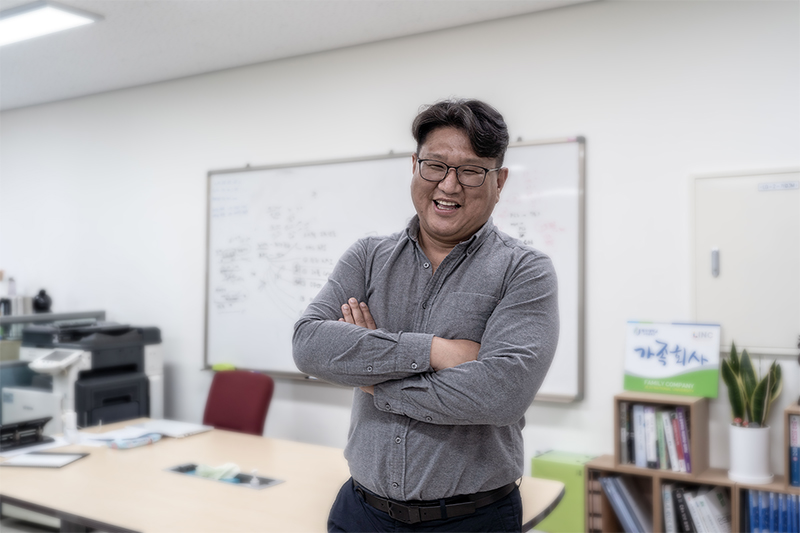 Kim Bong-Soo, CEO of Metisinfo
The name "Metis" came from the goddess of wisdom in Greek mythology, which means "the wisest man among the gods and humans." Metisinfo put the customer service principle in its mission to wisely provide optimal technical service for customer requests.
"The most important qualification for an IT developer is applying the optimal technology for the different technical levels of customers," said Kim Bong-Soo, CEO of Metisinfo. When Metisinfo meets a client, it first looks through the work process, and conducts interviews about the appropriateness of the to-be adopted technology by taking examples of various cases and simulations. It is because while most of the clients wish to adopt the latest technology, they lack understanding or even don't need the cutting-edge technology in many cases.
"Many clients want to introduce a cloud service to reduce the cost of purchasing equipment, feeling burdened by operating a data processing room on their own. But there are many cases where the operating cost increases compared to their existing method depending on the size of service and the amount of data. Blockchain technology guarantees security for sure, but it takes quite a lot of money to actually bring it into operation. Setting up an AI learning model is also impossible without enough data." To CEO Kim, ICT is a service, not development, as it is not a technology that creates new things in the world but a technology that makes things that clients need.
Answer to energy efficiency found in interpersonal electricity exchange
Metisinfo has taken on the challenge to develop a P2P electricity exchange platform that adds new private businesses to the existing electricity trade market, mainly led by the public sector, as it thinks that tech demand in the energy field is destined to increase as carbon neutrality is at the center of global attention. "Jeju Island outperforms other regions in renewable energy technologies (wind power, solar power). It has better accessibility towards the newest ICT technologies, and many businesses attempt experimental services," said CEO Kim. To him, Jeju is the best region where the company can take the lead in creating business and technological opportunities related to social, technological, and business issues.
"Charging services requires infrastructure such as enough space for installation and electricity facilities. But there are still limitations today. As it is led by the government, the generated amount falls short as well. Currently, many houses have built solar power generators on their roofs, and there are small-sized power plants in various forms. So, I think we need to seek solutions through interpersonal electricity trade, though small in size, alongside the construction of large-sized renewable energy power plants. While it is important to produce energy, it is equally important to distribute and use the remaining energy efficiently." This is why Metisinfo is planning various electricity trade items while building infrastructure for charging and ESS to facilitate the P2P energy transaction platform service.
CEO Kim Bong-Soo dreams of a society where digital data-based virtual reality and reality coexist. "Imagination makes reality. The electricity trade market will change. The methods may differ by generation, but the direction won't change," he said. To not miss the opportunity, Metisinfo is preemptively developing technologies and services.

MetisInfo provides various services in the field of information and communication.