Home
Jeju Life
Local Businesses
We Present You the "Taste of Jeju" that is Healthy to the Bone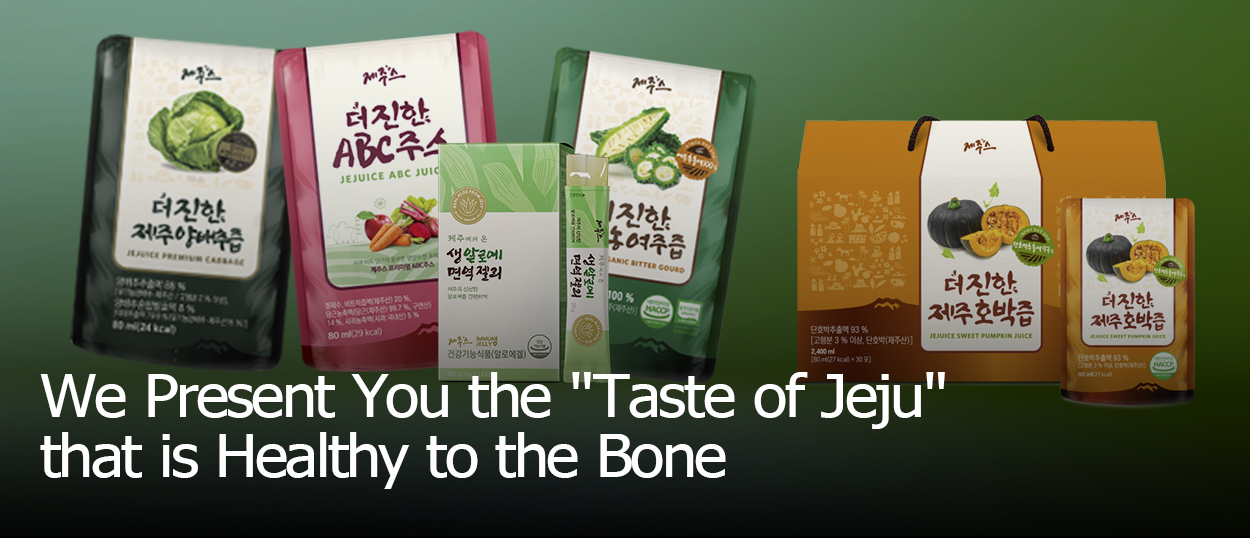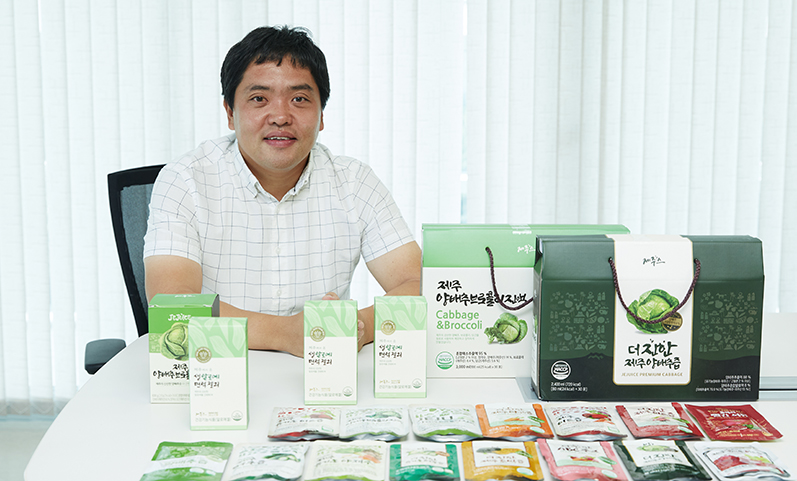 CEO Kim Dae-Won of Whole Foods Korea
The beginning of brands such as Apple, Amazon, and Google, which have become successful companies, was a small garage. The same is true for Whole Foods Korea. Whole Foods Korea, which began in 2013, did not have much capital and no guarantees of success. However, it has become a company with yearly sales of 10 billion won in just 9 years.
While they have nicknames like a "promising company" and a "star company," they didn't just walk a straight road to achieving those results. They were held back by the prejudice of being a "foreigner" on the island. There were countless times when they had to discard products they worked hard on. There are even some products that make their heart ache just by looking at them. However, CEO Kim Dae-Won has come this far with faith and confidence in the raw materials produced in Jeju.
"The first company I worked for when I graduated from college in food engineering was GS Home Shopping. I was a food product MD there. While I was working there, I realized that Iwould be able to create added value if I made products with a particular concept or story. I also believed I would be a great salesman."

Healthy juice brand of Whole Foods Korea, "JEJUICE"
"Stories" that caught the minds of both consumers and farmers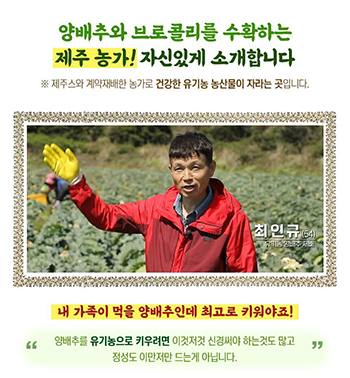 Product introduction that includes farmers' stories.
Whole Foods Korea first focused on selling fresh food products from Jeju on the Internet. At the time, CEO Kim could not receive much trust from local farmers since he was young and did not come from Jeju Island. They believed he would soon leave the island. However, CEO Kim slowly shattered their preconceptions. There was various support from the local government. Still, his decision to move the headquarters to Jeju was primarily based on the idea that he had to earn farmers' confidence. Then the business expanded over time, and more and more people started to realize how sincere CEO Kim was.
Into its 5th year, Whole Foods Korea's health food brand "JEJUICE" consists of two things: "healthy taste" made of raw ingredients produced in Jeju such as cabbage, broccoli, carrots, and beets, and the "stories of farmers" who harvest those materials. Such a sophisticated business strategy that captured the minds of consumers and touched their hearts was the result of CEO Kim's struggle to differentiate products in the marketplace.
"Things are not cheap in Jeju. You are doomed if you take the same approach as everyone else, because you are competing with those on the continent where they can supply ingredients at a low price. I needed to create whatever extra value I could. I had to put more things into the products."
The best-selling product from Whole Foods Korea is cabbage and broccoli juice, which ranks first on home shopping channels. With this in the lead, healthy and tasty products like bitter melon juice, carrot juice, and pumpkin juice are becoming increasingly popular by word of mouth. Whole Foods Korea is expanding its line-up as well, such as the health functional product "WHOLELIV" and beauty product "WHOLEFIT," and jelly-type health functional product "JEJELLY," which is preparing to be launched. In addition, Whole Foods Korea is also preparing an online market known as "JEJUAE," where products developed and produced in Jeju can be traded.
Coexistence and Cooperation for Growth
Whole Foods Korea's business expansion and product diversification are based on the CEO's feeling of responsibility that he should create a distribution structure that producers and consumers are satisfied with. As an OEM-based distribution company using raw ingredients produced by farmers, coexistence and cooperation are integral elements. However, the "coexistence" pursued by Whole Foods Korea is not only a matter of cooperation but of mutual growth.
"In my opinion, Whole Foods Korea is ahead of other companies when it comes to planning or market analysis. Thus, as a leading company, we teach local businesses our know-how, about content production, home shopping, and e-commerce. We also learn from them, such as understanding the manufacturing industry and industrial structure in Jeju."
Whole Foods Korea, which is entering its 10th year next year, is gearing up for qualitative growth, following quantitative growth. Jumping into R&D to prove scientifically and statistically that the raw materials of Jeju are good was part of this effort.
"Cabbage juice is heavy. Its weight makes it difficult to export. There is a drug known as Cabejin in Japan, made from cabbage compounds. Our aim is to make our juice as lightweight as this product so that consumers can enjoy it more conveniently and easily. We are currently at the stage of making complex extracts, practicing which texture to make with the extracts."
CEO Kim also announced 3 plans for Whole Foods Korea for the coming 10 years – developing materials for healthy foods based on Jeju's fine raw ingredients, manufacturing meal kits and homemade meal replacements (HMR), and creating a marketing platform for various products. It is time that we watch Whole Foods Korea take a new leap forward to the next decade based on its past years dedicated to the goal of providing fine products to consumers and coexisting with the region.