Home
Jeju Life
Industry News
Have Kakao Talk? A.I. will take care of everything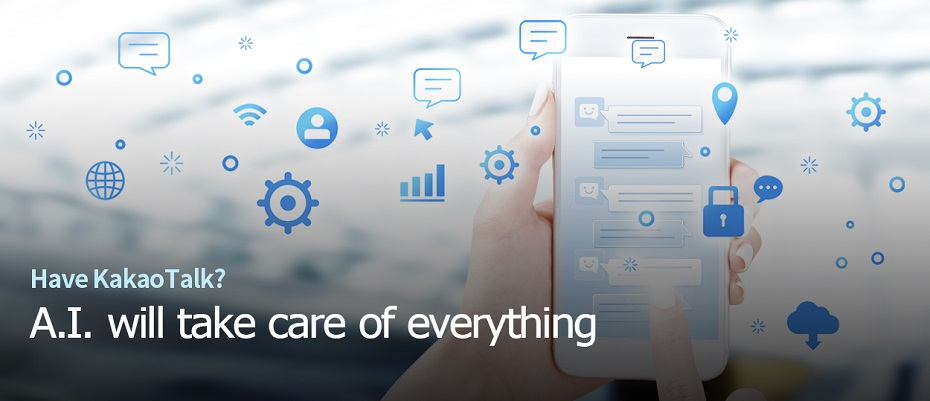 Selected for the 2021 Public Sector Cloud Tech Pioneer Project organized by the Ministry of Science and ICT and the National Information Society Agency (NIA), Jeju Island will be establishing an innovative A.I. Chatbot service utilizing KakaoTalk for residents, tourists, and those who are digitally marginalized to have better access to information.
Jeju Island will develop an A.I. Chatbot engine and program loaded with A.I. and cloud technology, and set up a complaint service, bus information guide, Jeju City mobile billing service, and local tax report and payment service.
Complaint Service

Complaint Service

Provide accurate information on the most frequently asked questions in each area (administration, welfare, transportation, tourism, etc.) and utilize A.I. conversation scenarios for complaint submissions.

Bus Information Guide

Mobile Billing Service

Local Tax Report and Payment

Once the bus stop's name is inserted, Chatbot provides information on buses passing through the bus stop, the number and estimated time of soon-arriving buses, the name of stops on the entire bus route, and the current location of buses on the route.

Link the mobile billing service currently operated with API and replace paper billing service, including a guide on civil defense education, garage certificates, and e-billing service.

Link local tax service provided by KakaoPay where residents can report local tax (automobile tax, residence tax, etc.) with API, and enable residents to make payments for the bill straight through Chatbot.

* API (Application Programming Interface): A language or message used for exchanging data between an operating system and application program
Jeju Island expects the project to further expand the range of leading, innovative public services provided non-contact on mobile devices by offering information on various fields such as social welfare through the A.I. service.