Home
Jeju Life
Industry News
[Promotional material (printed material)]

Promotion of Jeju SpaceX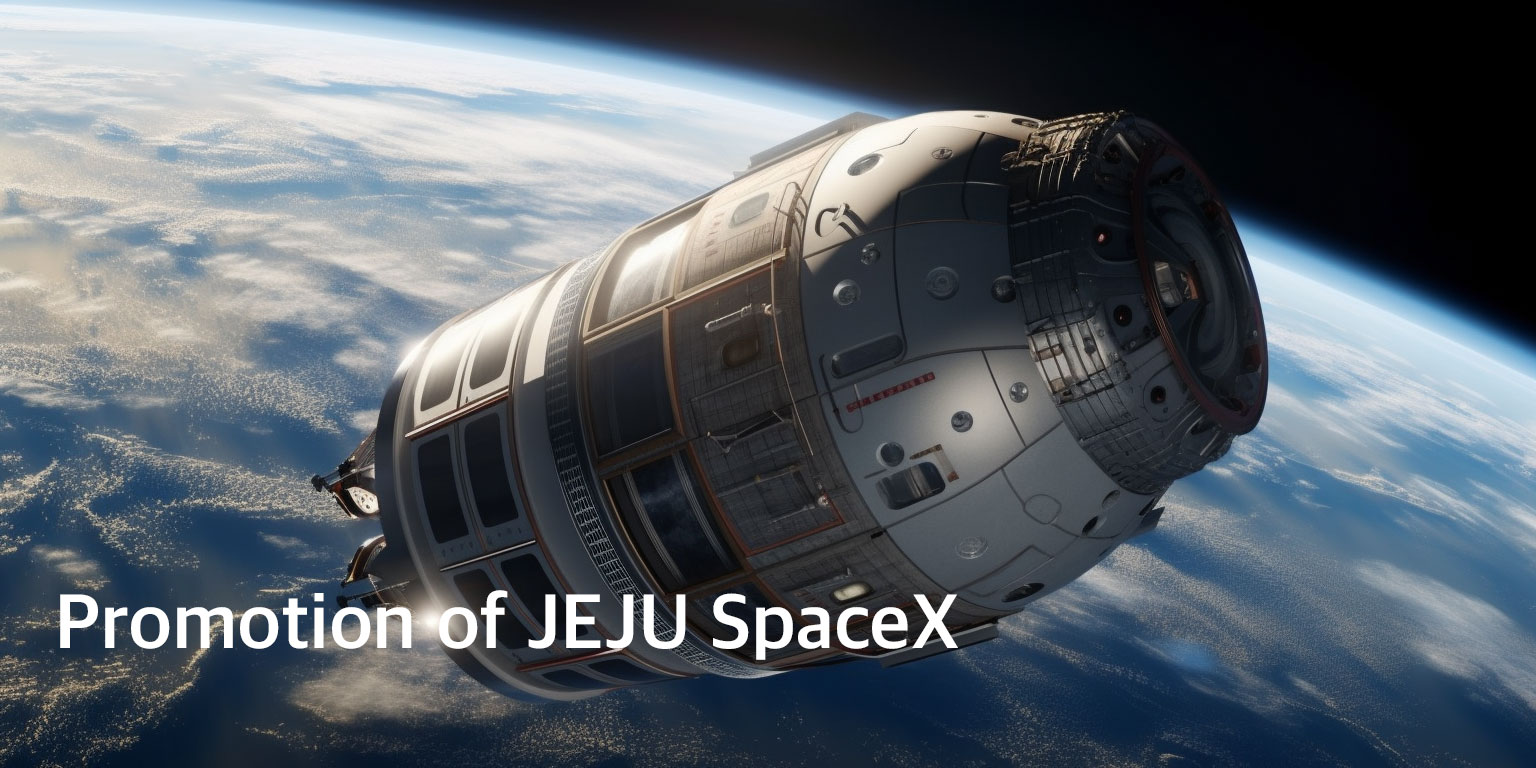 Jeju has been the center of attention as a base that innovates the space economy of Korea. Let's pay attention to the basic direction for promoting the Jeju space industry for a private space industry which is one of the most noteworthy future industries.
Jeju will create its space governance where the space research institute, space business, universities and private consultative body participate and grow together. Also, the province will develop a virtuous cycle structure and promote investment, business and talent by closely interlinking leading space business, etc. in a space industry ecosystem.
The opening of Jeju National Satellite Operation Center that will become a foundation for promoting the private space industry of Korea will develop a virtuous cycle structure of the attraction of private space businesses, business investment and training of talent by developing the industrial infrastructure that utilizes the Jeju satellite data together with the aviation and space institute. In fact, Jeju is consulting Perigee Aerospace, a business specialized in the development of space launch vehicles to relocate its head office to the island. IOPS (Intelligence Operations) which is a satellite-related business and SIIS (SI Imaging Services) which is collaborating with the National Satellite Operation Center already move to Jeju and conduct their space projects in the island.
Jeju lays a foundation for space economy on the basis of its geographical conditions advantageous to receive and process satellite data, as relatively free from the radio interference of nearby areas. Specifically, the province is doing the followings: to develop a specialized satellite (ground station) complex; to establish a training center using satellite; to develop a research center utilizing satellite data; and to establish a space industry promotion system. Also, the province develops the private space infrastructure with its geographical advantages, such as the fact that it is possible to secure a launch azimuth of about 30 degree which is about 2 times of the launch azimuth in Goheung, South Jeolla Province. Most of all, the province leads the space industrialization under the following principles: eco-friendly and small-sized sea launch; and acceptance of residents,
Governor Oh stated that "Jeju will develop a virtuous cycle ecosystem where private small-sized cube satellites manufactured in the island through 5 value chains are launched to the space and controlled as well as the satellite data are utilized in the island" and that "the value of Jeju and its economic territory will reach to the space overcoming its spatial limitations as an island."