Home
Jeju Life
Industry News
[Promotional material (printed material)]

Jeju promotes itself as a space industry hub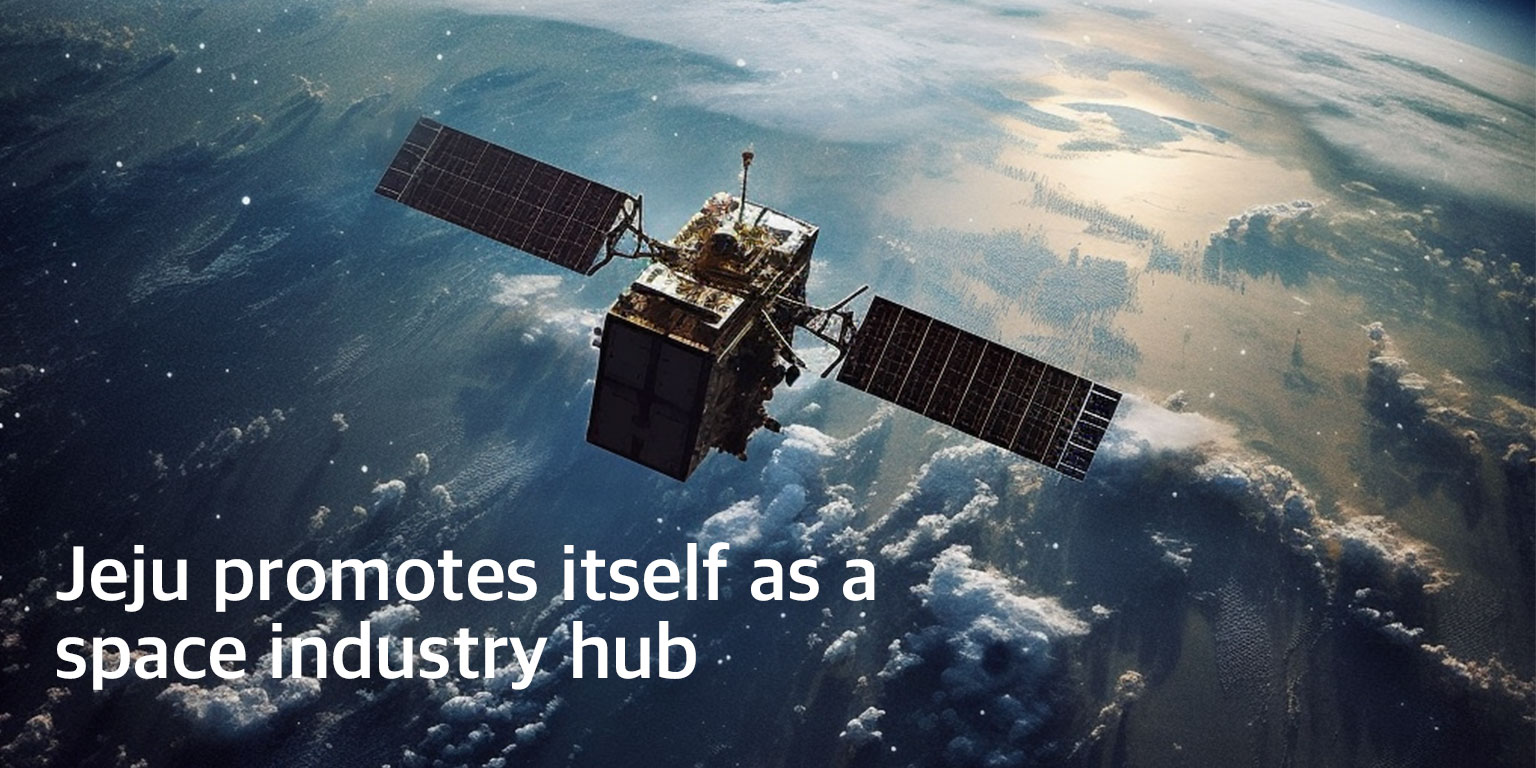 During the International Space Summit 2023 held in Jeju, Oh Younghun, Governor of Jeju Special Self-Governing Province, actively promoted Jeju as the optimal destination for the global space industry.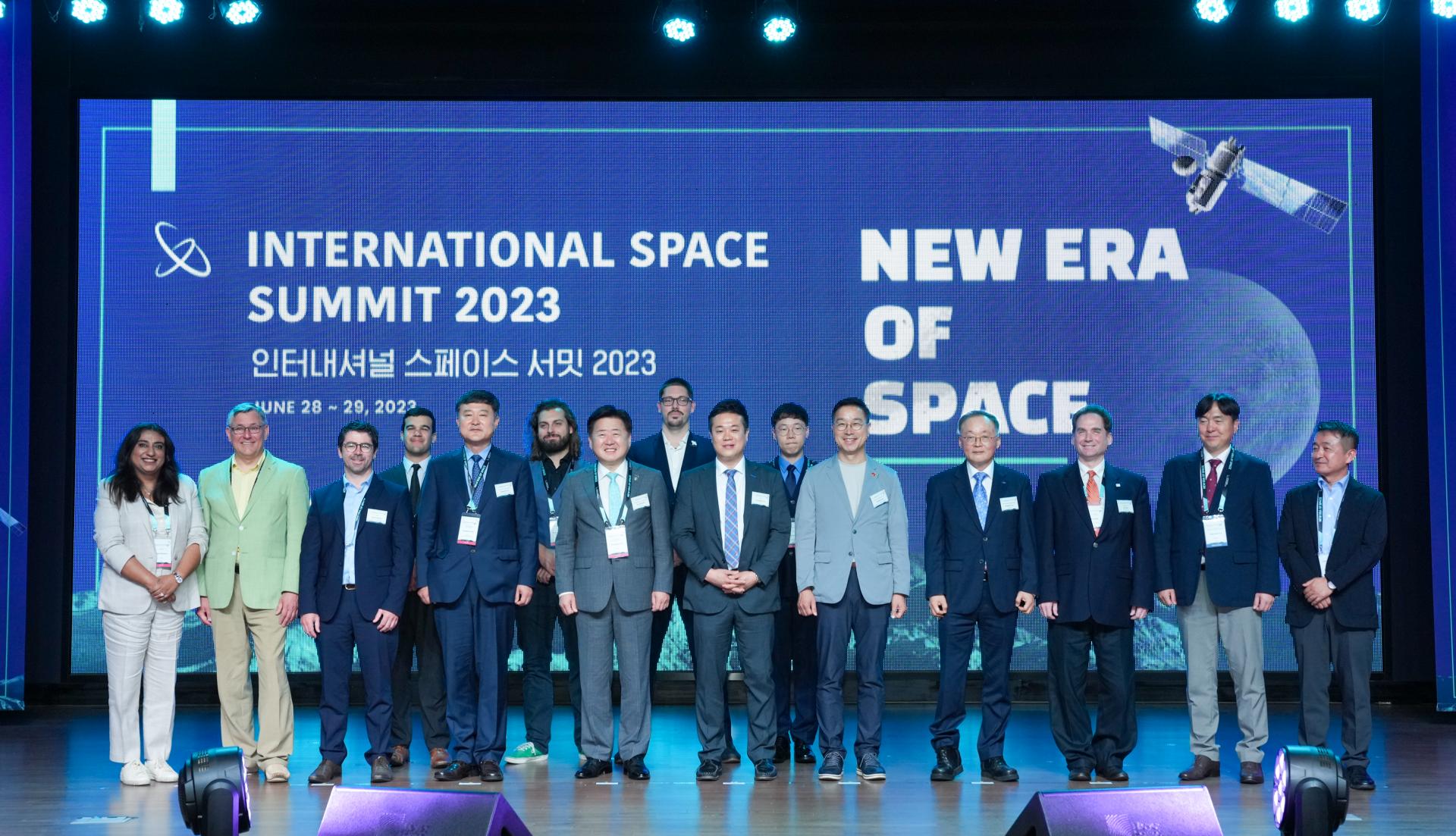 On June 28, global space industry experts gathered at the conference organized by CONTEC, a space startup based in Jeju, which provides ground station network services. The conference aimed to identify trends in the space industry market and share business insights. The conference brought together representatives from over 50 space companies and space-related organizations from around the world, including Momentus Space* and Amazon Web Services (AWS)** from the United States, Rocket Factory Augsburg (RFA)*** from Germany, Kongsberg Satellite Services AS (KSAT)**** from Norway, Airbus***** and Safran****** from France, as well as Korean companies like CONTEC and Perigee Aerospace, covering areas such as launch vehicles, satellite manufacturing, satellite utilization, and ground stations. Governor Oh emphasized that Jeju is indeed the optimal location for the global space industry, where small launch vehicles and satellite experiences can thrive. He expressed his aspiration to open a new era of space exploration by leveraging Jeju's ideal conditions.
* Momentus Space: A company specializing in manufacturing orbital transport vehicles
and purchasing and reselling partial space on SpaceX's Falcon 9.
** AWS: The cloud computing division of Amazon.com that provides cloud technology in the space industry.
*** RFA: A German startup specializing in launch vehicles.
**** KSAT: A Norwegian ground station service company with the most extensive global ground station network.
***** Airbus: Europe's aerospace leader in manufacturing propulsion systems for spacecraft and service module production for astronauts.
****** Safran: A company that designs, develops, and manufactures aircraft and rocket engines
and various aerospace and defense-related equipment or parts.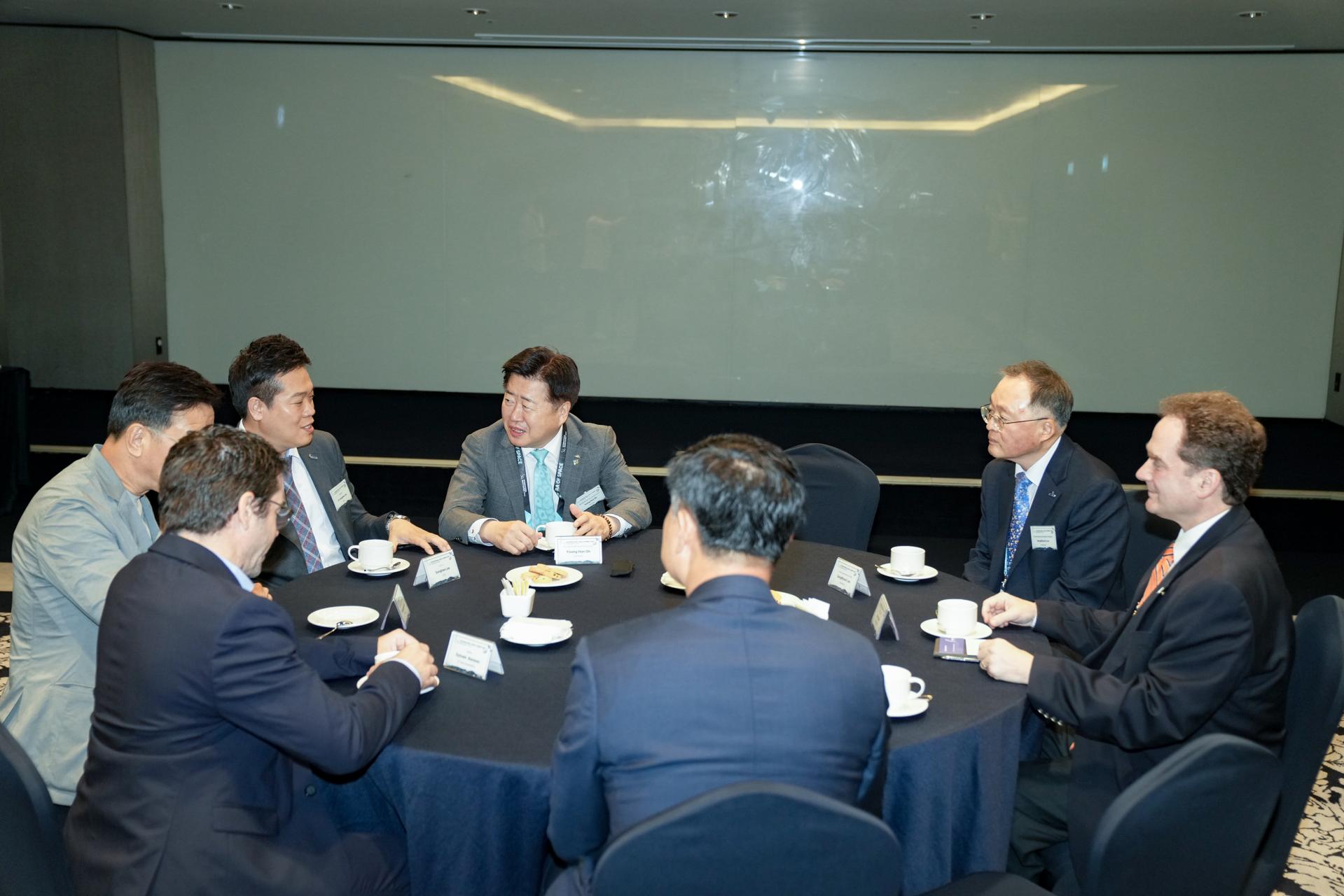 Space Age Starts in JEJU
Jeju's geographic location, close to the equator, provides an ideal environment for operating ground station services and private small satellite launchers. 
Leveraging the advantage of being a world-renowned tourist destination with 15 million visitors annually, Jeju offers exceptionally favorable conditions for space experiences. 
Jeju is focused on nurturing four main value chains: small satellite launchers, ground station services, satellite utilization, and space experience management. 
By creating a new local government system that can nurture private space companies, Jeju will establish itself as a hub for the private space industry, ushering in a new space age.