Home
Jeju Life
Industry News
COVID-19 Cannot Stop the Mandarin Orange Fever!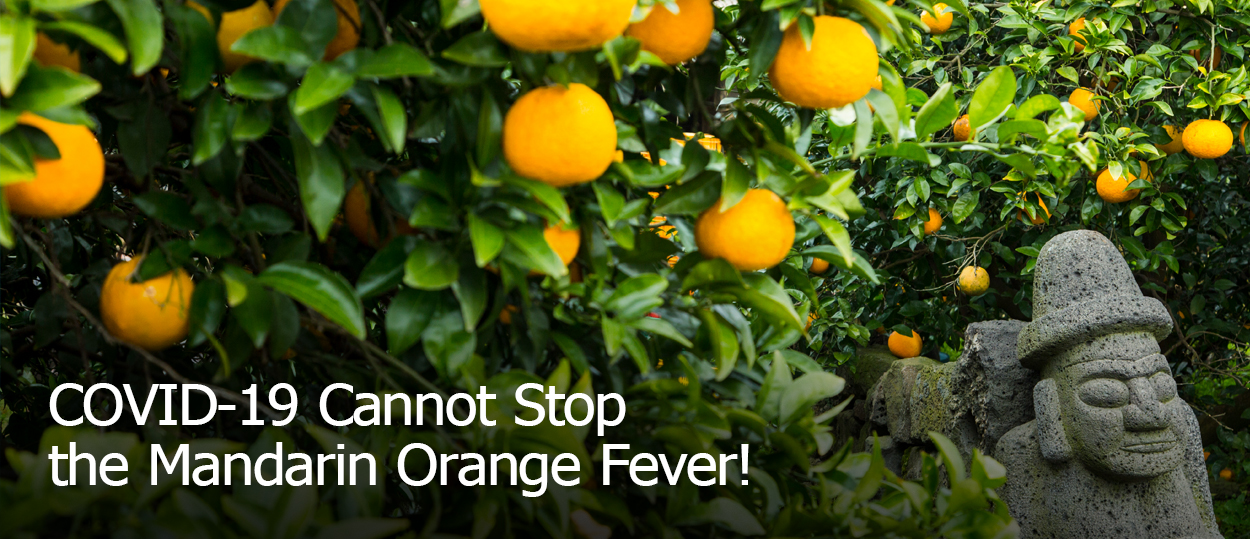 The gross income of mandarin oranges – specialty fruits of Jeju Island – has exceeded 950 billion won for the first time in history. Jeju Island and the Jeju Special Self-Governing Province Citrus Marketing & Shipping Association announced that the gross revenue of mandarin oranges recorded 950.8 billion won last year, which is up 11.8% from 2019 after a series of analyses on the distribution status of the fruit harvested in 2020.
Jeju produced a total of 632,921 tons of mandarin orange, including similar fruits of this type, last year. They expected their prices to drop, as the events planned for Jeju were canceled due to the pandemic. However, the local government has carried out various policies, including selling high-quality mandarin oranges while screening those of poor quality and adjusting the overall supply to keep their price from fluctuating.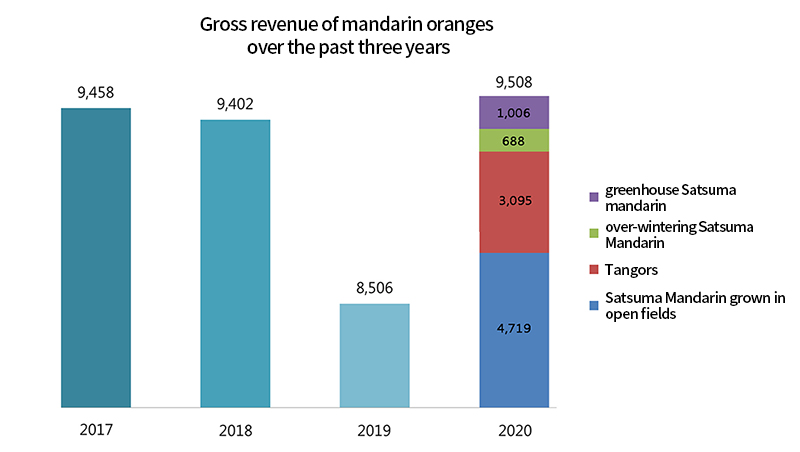 By species, the gross income of Satsuma Mandarin grown in open fields recorded 471.9 billion won in sales, which was a 17% increase compared to the previous year. This was supported by the local government's efforts to filter low-quality mandarin oranges, using drones to curb premature harvest, and implementing a pre-report system in which farmers report the local government regarding the supply of premature mandarin oranges in advance. These attempts served as a stepping stone for mandarin oranges to establish a high price range and coincided with a decrease in the production of other fruits.
Meanwhile, the gross income of tangors (Hallabong(Shiranuhi), Cheonhyehyang(Setoka), etc.) climbed by 10.7% compared to last year, registering 309.5 billion won. This resulted from the obligation to carry out quality inspections prior to shipment and the granting of financial subsidies for the supply of high-quality tangors. This set the stage for tangors to become a good gift for national holidays, setting a record gross income of over 300 billion won.
Last year was a challenging time for the economy because of sluggish consumption caused by the economic downturn and COVID-19. However, Jeju Island is taking a step torward the historic moment of reaching 1 trillion won of gross income from mandarin oranges by using different distribution measures for its specialty fruits.