Home
Jeju Life
Industry News
Find the Best Makeup for Your Skin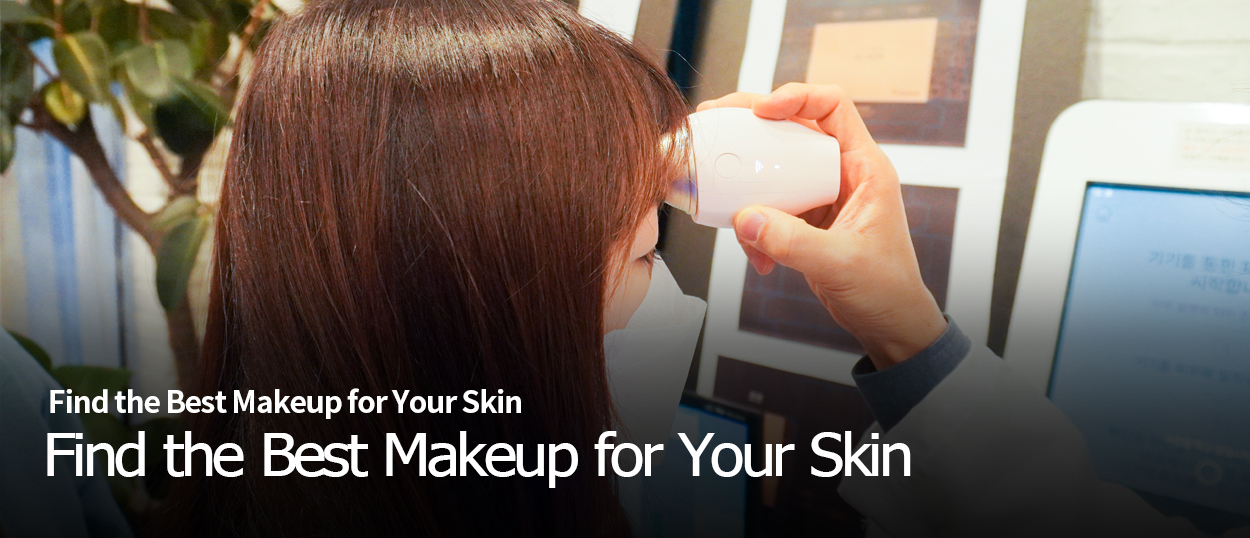 Portable skin diagnostic tool used to examine the status of the skin
Customers can meet the "personalized cosmetics" manufactured by the technologies of the 4th industrial revolution and materials from the clean island of Jeju. The Jeju Technopark (JTP) announced that it will join hands with the Electronics and Telecommunications Research Institute (ETRI) and Jeju National University to make all-out efforts to use the 4th industrial revolution technologies and sources from Jeju Island for the industrialization of the cosmetics industry.
This project, which is expected to lead the K-beauty industry in Korea, will be promoted as a part of the Industrial Innovative Foundation Establishment Program supported by the Ministry of Trade, Industry, and Energy (MOTIE) and the Jeju Special Self-Governing Province. The gist of this project is to help small, and medium-size cosmetics companies cooperate with ICT companies, developing personalized cosmetic products utilizing big data, Internet of Things (IoT), artificial intelligence, and augmented reality, and promote penetration into new markets.
Approximately 78 companies applied for the project as of September 3rd. Companies selected through face-to-face evaluation will receive five types of technological support from institutions in charge such as "Prototype production of customized cosmetics," "Cosmetics demonstration linking with platforms," "KOLAS-based reliability verification," "Basic material reliability test," and "Prototype production of products converging A.I. and A.R."
In particular, the project will be actively supporting the market penetrations of companies, particularly centering on tech companies that develop ICT-converged technologies, such as those that 1) develop customized cosmetics using portable skin diagnostic tools, 2) develop algorithms for a customized prescription based on genes, 3) seeking reliability verification for ingredients of customized cosmetics and products, and 4) produce smart skin diagnostic tools or are smart factories.
Each company will receive a total of 300 million won in subsidies for their project, as well as raw material support for 6 major customized cosmetic products such as toner, serum, cream, eye cream, and tone-up cream. Also, the basic raw materials for prototypes will be provided free of charge adopting the "data-based skin diagnostic model" of Jeju Technopark. At the same time, the companies can also receive support for validity and safety checks.
The cosmetics market is rapidly evolving into a personalized contactless market during the COVID-19 era. The make-up products of Jeju and ICT technologies are creating differentiated competitiveness and synergy in the market.
*Production procedure of customized cosmetics based on converged technologies