Guardians Airline to Launch Air Freight Transport Business at Cheongju Airport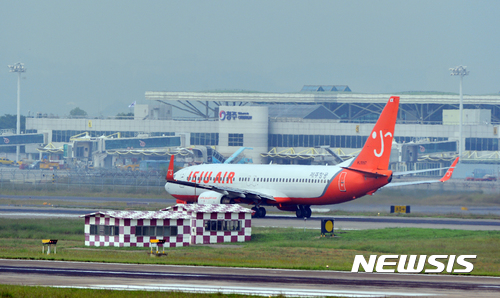 It seems Cheongju Airport will soon be home to its first ever air freight transport business.

On March 5, the representatives of Cheongcheongbuk-do, Cheongju-si, and Guardians Airline met at the Chungcheongbuk-do Provincial Office building to sign a memorandum of understanding (MOU) for boosting air cargo activities at the airport, which focused on the launch of the new business.

Guardians Airline plans to secure a 23-t B737-800SF aircraft and commit to its Jeju route starting in November. Then, the company will expand its operations to China, Japan, and Southeast Asia.

The airline company has signed cargo transportation agreements with 20 cargo agencies across Korea and plans to apply for an international air freight transport business license with the Ministry of Land, Infrastructure and Transport in May or June.

By signing the MOU, Guardians Airline pledged to establish the headquarters in Cheongju, hire local workers, provide discounts to businesses based in Chungcheongbuk-do, and register a station in Cheongju Airport. Chungcheongbuk-do and Cheongju promised unreserved support for the company, both administratively and financially.

A Chungcheongbuk-do official said that "revitalizing the airport requires the growth of both the passenger businesses and the freight transport businesses." He also added that "Cheongju Airport will lay the foundation for Korea's second largest air freight hub after Incheon International Airport." As of now, only three airlines are licensed for an international air freight transport business: Korean Air, Asiana Airlines, and Air Incheon. If Guardians Airline is issued a license, it will be the fourth airline to be licensed for the business.
Source: Newsis (Mar. 5, 2018)
** This article was translated from the Korean.