Chungbuk-do and Osstempharma signed KRW 50 bn investment agreement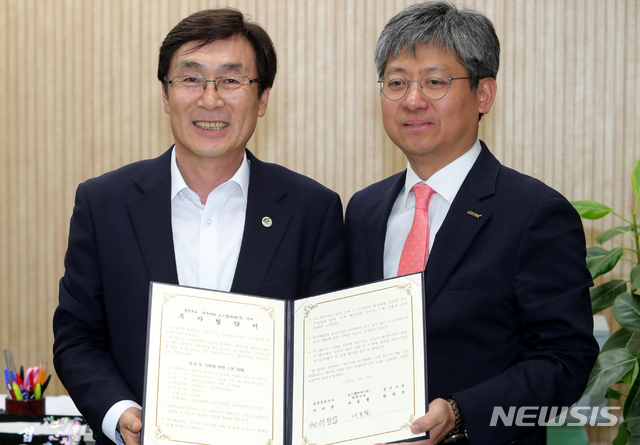 On September 17, Chungbuk-do announced that it signed a KRW 50 billion worth investment agreement with Osstempharma, the world's largest implant company.

Osstempharma, headquartered in Seoul, produces dentistry-related prescription drugs, over-the-counter (OTC) drugs, quasi-drugs and medical devices.

It plans to expand its factory and relocate to Osong to complete large-scale facilities.

It will produce oral care products and prescription drugs for dentistry, tooth whitening products and anesthetics for dentistry.

With the agreement, Osstempharma agreed to endeavor for participation of local construction companies when building research center or factory, purchase of locally produced materials and equipment, and recruit of local talent.

The company aims to improve its competitiveness through competition and cooperation in Osong where 250 national organizations and bio companies formed a cluster.

The province expects the completion and operation of Osstempharma will contribute to revitalization of regional economy and creation of 150 jobs.

An official from Chungbuk-do said, "The excellent infrastructure in Osong will help Osstempharma grow into a global bio company," adding that "We will keep making efforts to actively attract companies so that outstanding companies relocated from the capital area to Osong."


Source: Newsis (September 17, 2019)
** This article was translated from Korean.