Goesan district signed an investment agreement with Visiontechnology Inc., & K-Mobile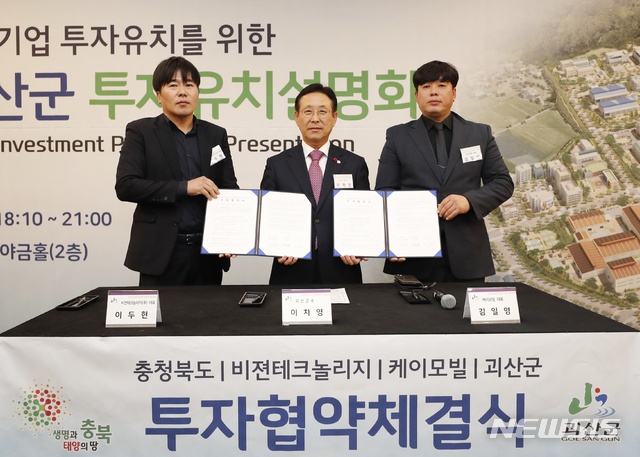 According to Newsis,

A water saving machine maker, Visiontechnology Inc., and a camping car manufacturer, K-Mobile, became new members, moving into the small town of Goesan. Goesan district announced on Dec. 20 that they've held a briefing session entitled 'A forum to promote investment in the district of Goesan 2020', inviting dozens of potential investors and local entrepreneurs. Attendees at the venue were given detailed information on the district's competitive advantage- geographical proximity that allows within two hour travel distance from one place to another nationwide, a national cluster inside the district, a draft for resident accommodation, outstanding incentives & subsidies for investors and better work conditions for employees.

At the event, 10 industry experts were mandated to take the role of executive consultants by the district. Prior to the briefing session, there was an MOU signing ceremony with Visiontechnology Inc., and K- Mobile.



Copyrights Newsis. All Rights Reserved.
Reprint or redistribution without permission is prohibited.
kipoi@newsis.com
Source: Newsis (Dec. 20, 2019)
*This article was translated from Korean.