Home
Industries and Sites
Site Information
Location Report
Myeongji Noksan National Industrial Complex Emerging as a Futuristic Manufacturing Industrial Complex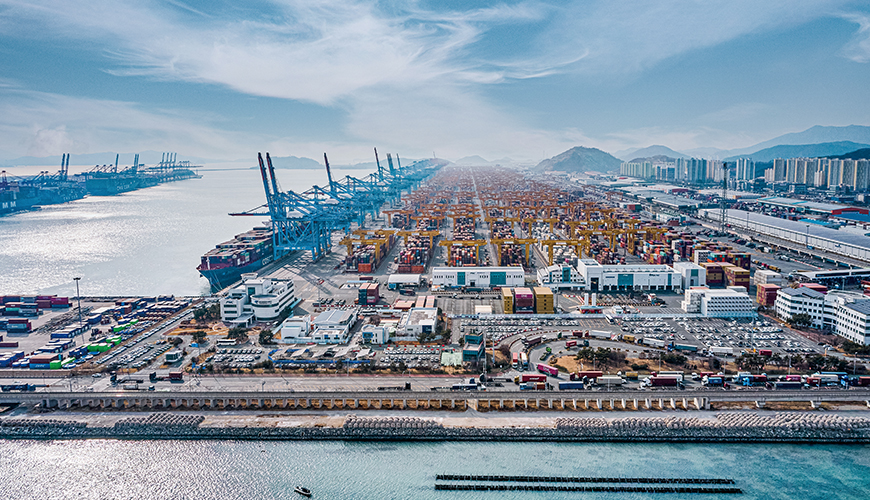 Established in 2002, Myeongji Noksan National Industrial Complex in Busan now houses some 1,600 businesses. They are mostly operating machinery, transportation equipment, petrochemical, and steel businesses, and the Complex is known for the nation's biggest cluster of shipbuilding equipment businesses. Moreover, Busan has excellent transportation infrastructure including the Tri-port System connecting an airport, railways, and ports.
About the Industrial Complex
Name: Myeongji Noksan National Industrial Complex
Location: Myeongji-dong and Songjeong-dong, Gangseo-gu, Busan and Yongwon-dong, Jinhae, Gyeongsangnam-do
Area


(Unit: 1,000 m2)

산업단지 단지규모를 나타내는 표

| Total area | Industrial facilities | Supporting facilities | Public facilities | Green area |
| --- | --- | --- | --- | --- |
| 6,971 | 4,317 | 473 | 1,739 | 442 |
Center of Busan's Manufacturing Economy
In 2021, Myeongji Noksan National Industrial Complex recorded a cumulative production amount of KRW 12.13 trillion and a cumulative export amount of USD 4.02 billion. The amounts account for more than 40% of the total production and export amounts of all 36 industrial complexes in the Busan region, which demonstrates that the Complex is leading the region's manufacturing economy.
Transformation to an Intelligent and Green Industrial Complex
Busan Noksan Smart Green Industrial Complex Project Team was launched in February 16, 2022 to transform the Complex into a leading digital complex combined with ICT, a smart green logistics complex with improved infrastructure and a youth-friendly complex for training young talents with a sound job-creating ecosystem. Moreover, the establishment of an ESS (energy storage system) farm and an EV (electric vehicle) charging hub is expected to enable virtual net metering and present a new profitable business model.
Innovation of the Manufacturing Complex Driven by Collaborative R&D Projects
In addition to biz hub activities and mini clusters in the four areas of plants, shipbuilding and marine engineering, convergence parts and materials, and new technology convergence plating, large-sized collaborative R&D projects linking central industrial complexes and hub industrial complexes are implemented to enable smart manufacturing R&D. Moreover, technology matching projects are consistently carried out to transfer the technologies of local universities, research centers and large enterprises to tenants by focusing on open labs and large enterprise key technology briefing sessions.
* Source: (Text) Korea Industrial Complex Corporation (Photo) Ju-chan Kim