Home
Investment Opportunities
Sites
Location Report
Osong Life Science National Complex, Leading the Future Economy as Korea's Bio and Healthcare Hub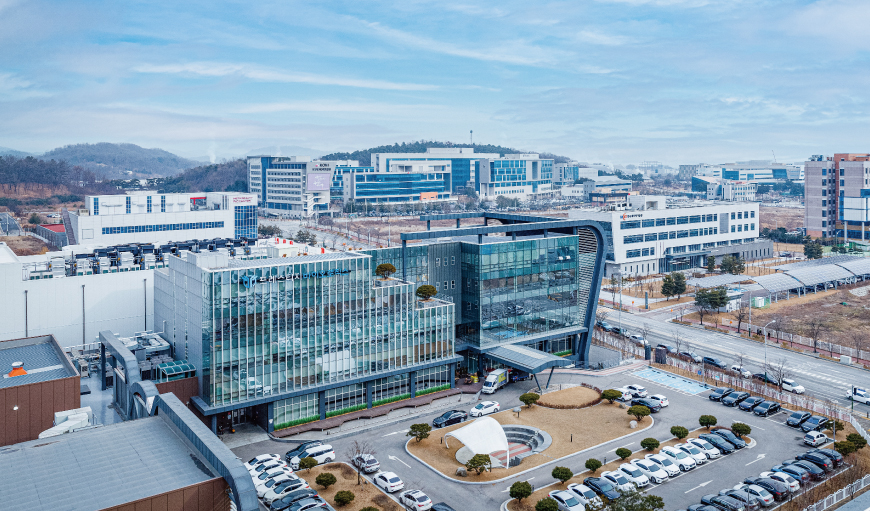 The Osong Life Science National Complex is Korea's leading industrial complex specializing in bio and healthcare industries. Manufacturers of pharmaceuticals, medical devices, cosmetics and functional foods are the major tenants. Established for the development of the bio industry, the Complex is designed to allocate similar businesses in blocks.
About the Industrial Complex
Name: Osong Life Science National Complex
Location: Around Osong-eup, Heungdeok-gu, Cheongju, Chungcheongbuk-do
Area


(Unit :1,000 ㎡)

산업단지 단지규모를 나타내는 표

| Total area | Industrial facilities | Supporting facilities | Public facilities | Green area |
| --- | --- | --- | --- | --- |
| 2,595 | 1,384 | 523 | 377 | 311 |
Establishment of the Advanced Medical Complex and the Health Technology Administration Complex (1.5 km2)
The Osong Advanced Medical Complex has the New Drug Development Support Center and the Advanced Medical Device Development Support Center operating to support the tenants' R&D of new bio drugs and advanced medical devices. Housing six government agencies including the Korea Disease Control and Prevention Agency and the Ministry of Food and Drug Safety, the Osong Health Technology Administration Complex supports the swift processing of licensing procedures.
Establishment of the Second and the Third Osong Life Science Complexes
The completion in September 2021 of the Osong Biopolis District (Osong Life Science National Complex 2) specializing in bio engineering and information technology in an area of 3.3 km2 is expected to accelerate the growth of related industries. Once the Osong Life Science National Complex 3 (6.7 km2), the Chungju Bio Health National Industrial Complex (2.2 km2), and the Sejong Smart National Industrial Complex (2.8 km2) are established, the area around Chungcheong will be able to lead the global market as a bio and healthcare hub.
Competitiveness Strengthened with Business-led Mini Clusters
Mini clusters closely linked with the Complex's major industries are established to strengthen their business network. Focusing on bio and healthcare, new and renewable batteries, mobility parts and materials, and cosmetics, Chungbuk's mini clusters are operating to support the businesses' technological development and growth strategy.
* Source: (Text) Korea Industrial Complex Corporation (Photo) Ju-chan Kim