Home
Industries and Sites
Site Information
Location Report
Bitgreen National Industrial Complex, Leading the Future of Industrial Complexes with a Focus on High-Tech Manufacturing Industries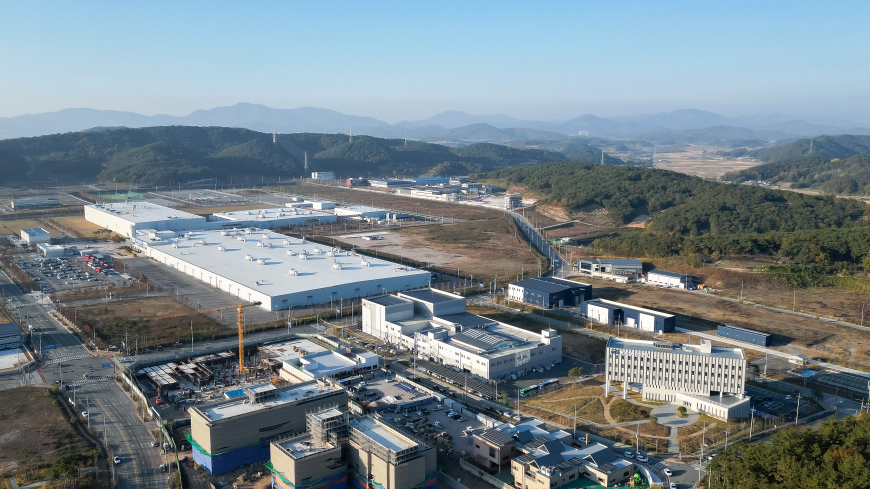 Established to provide industrial sites in the Gwangju and Jeonnam area, the Bitgreen National Industrial Complex is a new complex opened in 2020. It is highly accessible from Gwangju Airport, Muan International Airport, and Gwangju Songjeong Station on the KTX Honam Line. Currently home to more than 90 companies, the Complex achieved cumulative production value of KRW 188.9 billion last year (as of August 2022) and is expected to see a surge in the number of tenant companies from this year after the completion of the second phase of construction.
An Overview of the Industrial Complex
Title: Bitgreen National Industrial Complex
Location: Around Samgeo-dong, Deongnim-dong, and Dongho-dong, Gwangsan-gu, Gwangju & Around Yeongwol-ri, Oechi-ri, and Worya-ri, Worya-myeon, Hampyeong-gun, Jeollanam-do
Area

(Unit : ㎡)

산업단지 단지규모를 나타내는 표

| Total area | Industrial facilities | Residential facilities | Supporting facilities | Public facilities |
| --- | --- | --- | --- | --- |
| 4,073,833 | 2,717,409 | 106,058 | 183,383 | 1,066,983 |
Korea's first win-win job project leading balanced regional development:
Gwangju Global Motors (GGM), a joint venture with an annual production capacity of 100,000 cars established in 2019 for social integration, is building a unique ecosystem that is different from the existing contractor-subcontractor relationship. The Complex has infinite growth potentials after the completion of the second phase of construction this year, as more companies in the auto industry are expected to relocate and form a cluster.
The center of high-tech manufacturing industry:
The future of the Bitgreen National Industrial Complex is bright as it is backed by various projects including the establishment of Bitgreen Industry-Academy Convergence Zone built to foster human resources, the operation of mini clusters for enhancing the competitiveness of tenant companies, and the creation of a clean air industry cluster. Moreover, the implementation of a plan to combine the Gwangju National High-Tech Industrial Complex, the Bitgreen National Industrial Complex, and the Hanam Industrial Complex as one zone will enable the industrial complexes in the Gwangju region to emerge as a hub of high-tech manufacturing industries such as auto, electric and electronics.
*Source: (Text and photo) Korea Industrial Complex Corporation