Home
Investment Opportunities
Latest Information
Industry Trends
[April 2023] Industry Trends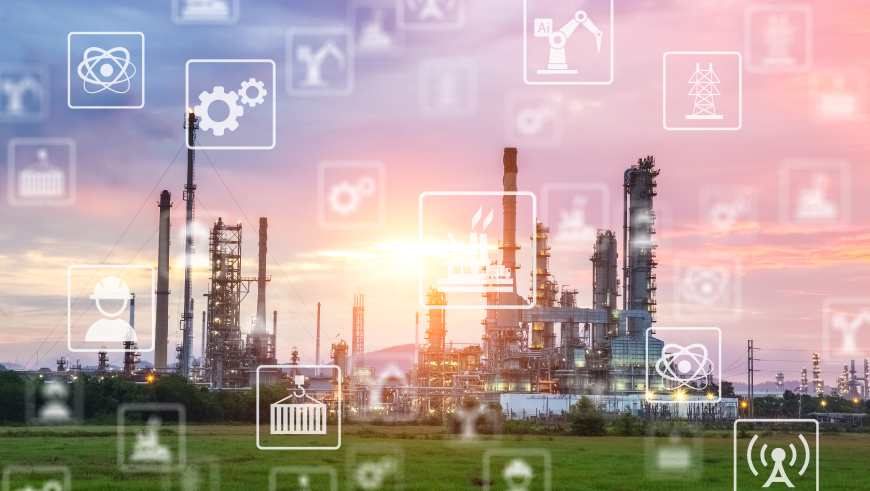 All Industries
In January 2023, production of all industries in Korea increased, driven by a strong rebound of the mining and manufacturing industries. Consumption increased in the service sector, but goods and retail sales were sluggish. Equipment investment fell while construction investment rose.
Monthly Industrial Activity Trends

| | All industries | Mining & manufacturing | Service | Retail sales | Equipment investment | Construction completed |
| --- | --- | --- | --- | --- | --- | --- |
| 'Monthly Change(%) | 0.5 | 2.9 | 0.1 | ∆2.1 | ∆1.4 | 1.8 |
In January 2023, production of mining and manufacturing industries rose by 2.9 percent to record the highest growth rate in 13 months, led by 9.6 percent and 6.7 percent increases in auto and primary metals, respectively, against a 5.7 percent decline in semiconductors and a 111 percent surge in communications and broadcasting equipment. Production of the service industry gained slightly, as wholesale and retail increased by 3.7 percent and information and communication rose by 3.1 percent, whereas transportation and warehousing increased by 2.0 percent and financial insurances fell by 3.1 percent. Retail sales fell as consumption of durable, nondurable, and semi-durable goods declined altogether. Whereas the investment in transportation equipment saw a sharp increase of 15.9 percent, equipment investment fell as semiconductor-related machinery investment declined by 6.9 percent due to the downturn in the semiconductor industry. Construction investment increased while civil engineering projects fell by 10.3 percent but construction investment increased by 5.9 percent as the truckers' union stopped their refusal to transport goods and as the construction of a semiconductor plant made progress. The cyclical change in the coincident index dropped by 0.4 percentage points due to declining retail sales while the cyclical change in the leading index fell by 0.3 percentage points due to the weakening of economic sentiment. As the real economy continues to worsen since the second half of 2022, upside and downside risks coexist in the economic cycle going forward. On the production side, there are positive factors including China's reopening and the easing of hard landing concerns of the world's major economies including the United States and the eurozone. However, there are burdens such as an adjustment in inventories caused by the piling semiconductor inventories in Korea and a continued decline in semiconductor exports. The easing of quarantine restrictions for arrivals from China, the partial lifting of mandatory wearing of masks indoors, and accumulated household savings are positive signs for consumption and investment. At the same time, burdens exist such as a weakening of business sentiment and continued economic uncertainties such as monetary policies of major countries.
※ Source: Ministry of Economy and Finance (moef.go.kr)
Subject
Automobile
'Production growth continued with the easing of automotive semiconductor supply disruptions'
→ 2022년 In December 2022, production grew by 12.1 percent year-on-year to continue the double-digit growth for six straight months, backed by improved supply of automotive semiconductors. Domestic consumption in January 2023 saw an increase of 4.6 percent from a year ago, supported by the base effect of last year's parts supply issues and the effect of new models. Exports in January 2022 rose by 9.1 percent year-on-year as the accumulated potential demands that had been piled up by automotive semiconductor supply issues were realized. Exports of finished cars increased by 21.9 percent as exports to the United States and to the European Union grew by 25.7 percent and 10.5 percent, respectively, driven by the realization of potential demands and the increase of EV exports. Last year, the production and exports of the auto industry grew by 9.8 percent and 11.8 percent, respectively, as supply disruptions of automotive semiconductors were eased in the second half.
Shipbuilding
'Recovery of production index slowed while imports fell amid rising exports'
→ Last year, global ship orders fell by 17.8 percent year-on-year to 44.56 million CGT with the interest rate increases of the United States causing concerns of an economic downturn. In comparison, Korea performed relatively well as the market was shaped around high value-added ship types, with orders declining by 7.3 percent to 16.56 CGT. Imports in December plunged by 43.3 percent year-on-year as less ships, ship engines and ship parts were imported. Exports in January 2023 surged by 86.3 percent from a year ago backed by increasing volumes and the clearance of ships at higher prices.
General machinery
'Production growth slowed and exports mainly to China plunged'
→ Production in December 2022 gained slightly by 1.7 percent year-on-year due to the aftermath of sluggish exports. Production growth slowed as less machinery orders were placed alongside continued declines in exports and slow growth of domestic consumption and facilities investment. Imports in December fell by 7.0 percent year-on-year to reach USD 2.633 billion. Exports in January shrank by 15.8 percent from a year ago due to concerns of a global economic slowdown and sluggish exports to China.
Steel
'Production decline slowed and exports shrank faster affected by weak global steel prices'
→Steel production in December 2022 saw a decrease of 17.6 percent year-on-year affected by slow demands at home and abroad, falling export volumes, and typhoon damages. Imports in December 2022 decreased by 19.4 percent from a year ago as the global economy slowed and export unit prices fell. Exports in January 2023 saw a decrease of 25.9 percent from a year ago due to the global economic slowdown and the falling export unit price.
Oil refining
'Despite falling oil prices, exports grew by 12.2 percent supported by high refining margins'
→Production in December 2022 fell by 0.9 percent year-on-year due to sluggish domestic consumption. Exports in January 2023 grew by 12.2 percent from a year ago to record USD 4.13 billion. The base effect of global oil prices has diminished, but exports increased year-on-year driven by the increased export unit price and growing volumes. Oil prices saw a decline of 3.7 percent year-on-year, but the export unit price gained by 8.9 percent to USD 106.0/barrel.
Wireless communication devices
'Global demands expected to improve slightly in 2023 as exports increased for the first time in eleven months'
→ Production and shipments in December 2022 fell by 10.5 percent and 10.7 percent year-on-year, respectively, while inventories grew by 3.3 percent and capacity utilization rate declined by 42.3 percent. In December 2022, imports mainly to Europe, the US, and China saw a decrease of 17.9 percent from a year ago. Exports to the EU and the US surged by 186.1 percent and 84.3 percent, respectively, and exports to China grew by 9.5 percent.
Semiconductor
'The industry's downward trend continued'
→In December 2022, production and shipments of semiconductors fell by 15.8 percent and 6.8 percent year-on-year, respectively. Whereas production gained slightly from the previous month, year-on-year inventory increased further to 24 percent affected by diminished demands for semiconductors. Exports in January 2023 shrank by 44.5 percent from a year ago to USD 6 billion to decline for the sixth consecutive month after ending the rally that continued for twenty-five months from July 2020.
Display
'Production continued to fall affected by sluggish demands for electronic products '
→ Production fell in December 2022 as the economic slowdown curbed demands for electronic products. Exports in January 2023 saw a decrease of 36.0 percent year-on-year to fall for eight straight months due to slower production of high-demand products and the base effect of COVID-19. As less smartphones were produced, exports to ASEAN, Korea's biggest export destination, fell by 21.1 percent.
* Statistics Korea provides Korea's monthly industry data compiled from the Ministry of Economy and Finance and the Korea Institute for Industrial Economics and Trade. The latest data available reflect that of the previous month in the case of exports, and the month prior to the previous month for production. Figures presented are subject to change and may be updated for accuracy by the respective organizations.
※ Source: Korea Institute for Industrial Economics and Trade (kiet.re.kr)(kiet.re.kr)