Home
Investment Opportunities
Latest Information
Industry Trends
[July] Industry Trends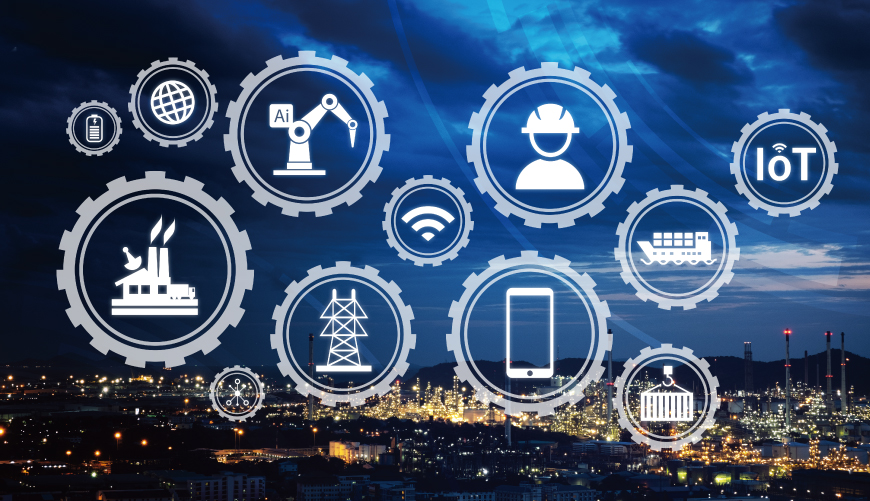 All industries
In April 2022, the index of the service industry increased but the index of mining & manufacturing industries decreased, resulting in the decrease of the index of all industries.
Monthly Industrial Activity Trends
All industries
Mining & manufacturing
Service
Retail sales
Equipment investment
Construction completed
'22.2→April
(Monthly Growth Rate, %)
1.6→∆0.7
1.1→∆3.3
1.5→1.4
∆0.7→∆0.2
∆2.2→∆7.5
1.2→1.4
The production of mining & manufacturing industries decreased in April due to the sluggish growth of exports and the overlapping of base effects resulting from the continuation of growth for the recent six months. By industry, the production of food and medicine stabilized after the surge driven by Omicron cases that had climaxed in March while the production of semiconductors was adjusted for two straight months. The service industry posted remarkable growth surpassing 1% for two consecutive months, largely driven by face-to-face service industries boosted by the lift in social distancing measures and the consequent growth of outdoor activities.

Retail sales decreased slightly as improvements in the pandemic situation (i.e., fewer daily cases and lifted social distancing measures) dramatically cut the consumption of non-durable goods including drugs, food and beverage. Sluggish facility investments continued, bogged down by unstable supply chains and delayed delivery of semiconductor equipment to major South Korean manufacturers. Construction investments grew for two straight months but the continued rise in construction material prices prevented recovery to a level prior to the plunge in early 2022.

External risks including the prolonged Ukraine crisis and China's lockdowns remain amidst the weakening of economic sentiment, and uncertainties in the economic cycle are growing as domestic consumption, expected to pick up as the country returns to normalcy, may be affected by factors including inflationary pressure. However, positive factors also exist, including the passing of the government's second supplementary budget drawn to assist small businesses and vulnerable classes and the announcements of large-scale mid- to long-term investment plans by major South Korean enterprises.
※ Source: Ministry of Economy and Finance (moef.go.kr)
Trends by industry
Auto
Production and shipment in March 2022 decreased by 6.4% and 9.0%, respectively, from the same period of the previous year due to continued difficulties in sourcing parts caused by the spread of COVID-19 in China and the supply shortage of semiconductors, and the capacity utilization rate also fell by 4.9%. Bogged down by disruptions in car supply, domestic consumption fell year-on-year in April to continue the downward trend for over a year, but exports in April gained by 6.1% despite the war in Ukraine thanks to the growth in exports to the US and the EU region.
Shipbuilding
With the crisis in Ukraine and the continued lockdown of Shanghai affecting the outlook of the shipbuilding industry, South Korea consistently won orders of high value-added ships including ultra-large container ships and LNG carriers in Q1, recording a CGT of 4.99 million to limit the decrease to 13.5% and winning 49% of all orders worldwide. Imports in March continued the downward trend, but those of ship parts and engines needed for building ships increased by 2.9% year-on-year.
General machinery
Production in March slightly increased by 0.9% from the previous month but decreased by 6.7% year-on-year as sluggish domestic consumption and facilities investment continued. In April, exports to major regions and countries including the US, Europe, Middle East and Latin America maintained double-digit growth rates, but exports to China, which accounts for around 25% of all exports of general machinery, were affected by the lockdown of major cities in China and plunged by 24.4%, increasing slightly by 0.02% year-on-year to remain more or less unchanged at USD 4.37 billion.
Steel
Production in March increased by 1.2% from the same period of the previous year despite increases in raw material prices and slow recovery of domestic consumption, backed by strong exports and the continuation of strong retail prices. In April, the brisk infrastructure investments in the US and Latin America and the rise in unit prices resulting from higher coking coal prices helped boost exports to the EU and the US, which gained by 21.1% year-on-year.
Oil refining
In March, production grew by 11.3% year-on-year as domestic consumption increased by 3.2% thanks to higher demands for petroleum products (e.g., naphtha) in the petrochemical industry and as exports grew by 16.4% driven by increased exports of petroleum products used in transportation. Despite the 7.3% month-on-month drop in international oil prices, exports in April increased by 68.8% year-on-year as strong demand pushed up refining margins and increased export unit prices by 7.0%.
Petrochemical
In March, production and shipment decreased by 0.7% and 4.9%, respectively, from the same period of the previous year due to the continued downward trends in production and shipment, which were driven by the sluggish Asian chemical market and limited demand, and inventory increased by 16.5% year-on-year. In April, the recovery of upstream industries including construction and auto boosted the exports of synthetic resin, and the continued high oil prices raised export unit prices and pushed up exports by 6.8%.
Wireless communication devices
In March, production and shipment decreased by 5.9% and 6.6%, respectively, from the same period of the previous year, and while inventory grew by 17.3%, capacity utilization rate turned upward to stand at 11.2%. Especially noteworthy is the reverse growth of the global shipment of smartphones in 2022, largely affected by the base effect of 2021 when sales of smartphones skyrocketed due to the none-face-to-face trend triggered by COVID-19. In April, exports grew by 8.3% year-on-year despite the reverse growth of the global smartphone market, thanks to the successful sales of flagship and low-priced products newly launched by South Korean manufacturers.
Semiconductor
In March, semiconductor production and shipment increased by 26.4% and 18.2%, respectively, to continue the upward trend. The lower electricity bills reflected in March production appear to be the result of manufacturers adjusting production volumes. Exports continue to grow for 21 straight months since July 2020 as well as exceeding USD 10 billion for twelve consecutive months. Despite uncertainties in external environments including the lockdown in Shanghai and the war in Ukraine, the relatively stable price of memory semiconductors and the strong demands for servers boosted exports by 15.8% year-on-year to USD 10.82 billion in April.
Display
In March, the launch of QD-OLEDs and the subsequent demand growth of large-sized OLEDs increased production by 9.4% year-on-year. Exports in April increased by 21.8% year-on-year to continue the upward trend for 12 straight months, with stronger demand for high value-added OLED panels (e.g., laptop OLED panels and LTPOs) and higher average price of OLEDs offsetting weaker demands for LCDs.
* Please be noted that the latest data available in Statistics Korea are for the previous month in case of exports and the month prior to the previous one for production.
※ Source: Korea Institute for Industrial Economics and Trade(kiet.re.kr)