Home
Information Center
Newsroom
Investment News
SK Chemicals Forges JV with Teijin Chemicals to Advance into PPS Market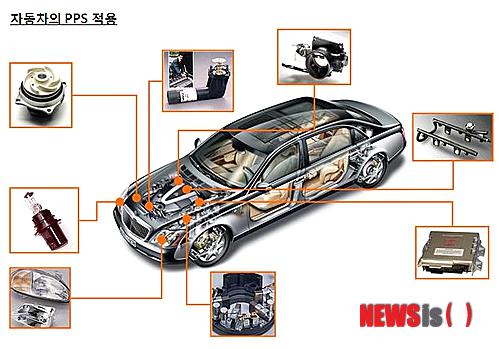 SK Chemicals teamed up with the Japan-based Teijin Chemicals to set up a joint venture to make inroads into the high-performance engineering plastic market.
Both agreed to establish a joint venture (JV) to produce super engineering plastic Poly Phenylene Sulfide (PPS), which is the first time that a domestic company forms a partnership with a foreign company for the production of PPS.
SK Chemicals will hold a 66 percent stake in the joint venture and Teijin Chemicals the remaining 34 percent.
SK Chemicals plans to build a production plant with an annual output capacity of 12,000 tons by 2015 and gradually increase the output capacity to 20,000. The products manufactured in the plant will be supplied via the distribution channel of the both companies.
SK Chemicals aims at becoming the world's third largest PPC manufacturer with a global market share of 20 percent by 2019.
"The JV will enable us to secure distribution channels, thus far owned by the Japanese chemical company, in the global market," said an official of SK Chemicals. "Decreasing possible risks associated with facility investment is another advantage of the JV."
The PPS is a super engineering plastic that resists chemical and thermal attack, and replaces metals as a component for the automobile, electronics and electricity industries, which led to a growing demand for the product.
The global PPS production is estimated at 280,000 tons, mainly led by the U.S. CPC and Japan's DIC and Toray.
Founded in 1918, Teijin Chemicals secures cutting-edge technologies and substantial market share in the Asian market, recording 854.4 yen in sales last year.

Source: Newsis (Feb. 4, 2013)
** This is the translation of a Korean article.