Home
Information Center
Newsroom
Investment News
Israel Ambassador visited Saemangeum accompanied by the Yozma Group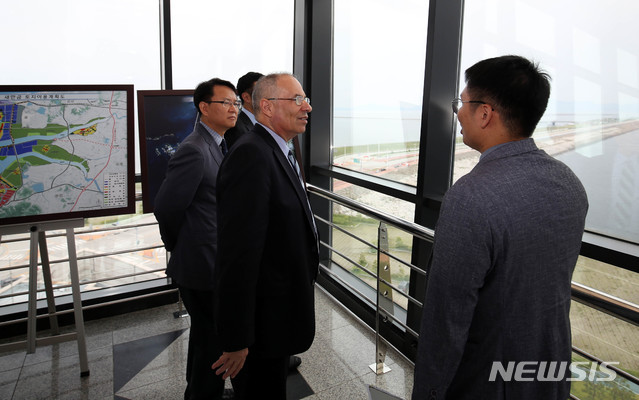 On August 29, Saemangeum Development and Investment Agency (SDIA) announced that a delegation led by Ambassador Chaim Choshen of Israel to the Republic of Korea visited Saemangeum.

The delegation visited a site for 2023 World Scout Jamboree, Saemangeum PR center, 33 center, and industrial locations, among others. The ambassador said, "We're surprised by the scale of Saemangeum," adding that "it is impressive to see the central government and local governments are cooperating so closely towards the same direction."

Also included in the delegation is an official from the Yozma Group, a global venture capital. The official said, "I would like to report the investment environment of Saemangeum and seek business opportunities."

An official from SDIA said, "Considering Korea-Israel FTA signed on August 21, we expect to see more Israel companies make investment in Saemangeum."



Source: Newsis (August 29, 2019)
** This article was translated from Korean.