Home
Information Center
Newsroom
Investment News
A new legislative guideline for the reinvestment capitalized on retained earnings to be made public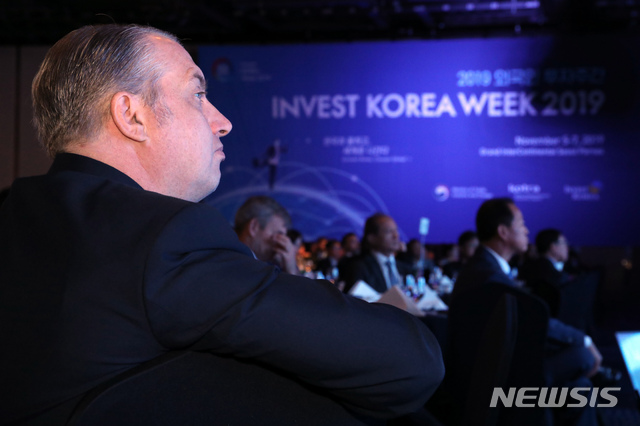 According to Newsis,
Seoul =Newsis] by Lee Seung jae
Reinvestment sourced by a company's (foreign invested enterprises in Korea) unappropriated retained earnings is soon set to be classified as an act of 'foreign investment' from this time on. The legal ground for how to manage equity investment fund in Korea has differ from the international norms, which used to remain a major obstacle for many foreign financiers so far to make reinvestment in Korea. The term unappropriated retained earnings refers to the sum of a company's profit, literally accumulated income rather than being paid out in the form of dividends. It can also be called retained earnings, earned surplus or retained capital. Ministry of Trade, Industry and Energy (MOTIE) announced on Feb. 3 that the revised version of the 'Foreign Investment Promotion Act', which covers the update, will be made public on Feb. 4 and begin to take effect from this August.
General provisions of the current foreign investment promotion act has been specifying detailed information on what type of incentives foreign invested enterprises can be given – e.g., when foreigners, an individuals of a foreign nationality or an international corporation prescribed by the Presidential Decree in Korea, purchase any stakes(stocks) of a Korean corporation, or in the event when a loan is extended to a foreign-capital invested company by its overseas holding company or by a company in a relationship with the said holding company of capital investment, the government of S. Korea regards the cases as foreign direct investment (FDI), furnishing to the foreigners (or foreign corporations) any fund in cash, part of ways to incentivize investment in Korea.
Not a small number of foreign invested enterprises in Korea so far have long laid claims on unappropriated retained earnings as a form of foreign direct investment, allegedly because they're under heavy burden on unnecessarily larger volume of capital to be transferred or a dividend income tax when stocks splits to make extra investment (either asset purchases or liability reductions). The process for the reinvestment capitalized on retained earnings isn't that hard to catch up, blocking unwanted capital outflows. The easier access would be also favorable news for many foreign investors who wish to find more business opportunities in Korea.
Plus, the revision appears to further widen the scope of support in cash for foreign investments. Any foreign investment activities which fall into the category of prescribed Decree to be officially subsidized have only been limited to the case when the investment goes to parts, materials and equipment or new technologies. But now, the new legislative framework approved this time adds tech-intensive businesses to the candidate list of cash incentives.
A 'Foreign Investment Committee', established to well facilitate the environment favorable to foreign investment, will also add sub-organizations responsible for national security to preexisting bodies, a decision to reinforce any possible measures concerning national security and data protection.
Copyrights Newsis. All Rights Reserved.
Reprint or redistribution without permission is prohibited.
russa@newsis.com
Source: Newsis (Feb. 3, 2020)
*This article was translated from the Korean.