Home
Information Center
Newsroom
Investment News
SoftBank Ventures invests in fashion app targeting middle-aged women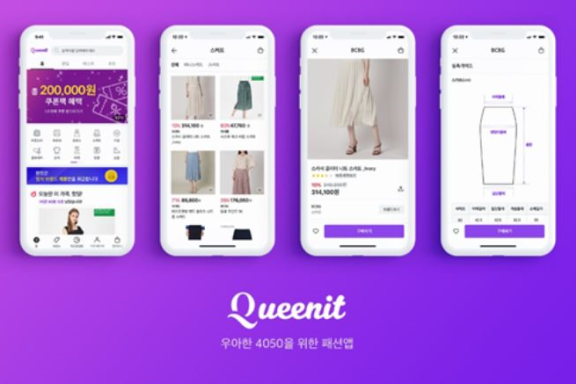 According to The Korea Economic Daily Global Edition,

South Korea-based Queenit, a fashion mobile platform targeting middle-aged women, has secured around 5.5 billion won ($5 million) from a pool of high-profile venture capital firms, including SoftBank Ventures.

On May. 13, SoftBank Ventures announced that it has invested in Rapport Labs, the operator of Queenit, with other investors including Kakao Ventures, Company K Partners, Bass Investment and Klim Ventures.

Queenit is a mobile app that offers clothing brands such as BCBG and Marie Claire from department stores, which are favorites of female shoppers in their 40s and above. The platform is frequently used by middle-aged shoppers who prioritize quality over trend.

The app has secured over 1 million downloads just eight months after its release, positioning itself as a frontrunner in the fashion app market for female consumers in their 40s and 50s.

Around 80 percent of Queenit users are women in their 40s and above. The app has logged an impressive 240 percent average growth rate in monthly transactions.

According to Statistics Korea, the transaction amount for mobile shopping in the first quarter of this year rose by 29.4 percent compared to the year-earlier period, with strong growth noted in middle-aged consumers who are switching over to mobile platforms.

"Female shoppers in their 40s and 50s have strong purchasing power, but there hasn't been a mobile fashion platform targeting them as key consumers," said Yun-jung Jin, partner at SoftBank Ventures.

Queenit has positioned itself as a fashion platform specialized in fashion for middle-aged women, offering over 30 department store brands, according to Choi Hee-min, the co-chief executive of Rapport Labs.

Going forward, the company plans to use the proceeds to improve the mobile shopping experience for its target users such as implementing artificial intelligence-powered product recommendations and discovering new brands to list on its platform.



Copyrights The Korea Economic Daily Global Edition. All Rights Reserved.
Reprint or redistribution without permission is prohibited.


Jong-woo Kim (jongwoo@hankyung.com)
Danbee Lee edited this article.






Source: The Korea Economic Daily Global Edition (May 13, 2021)