Home
Information Center
Newsroom
Investment News
Hyundai Oilbank attracts $20 million from Palantir ahead of IPO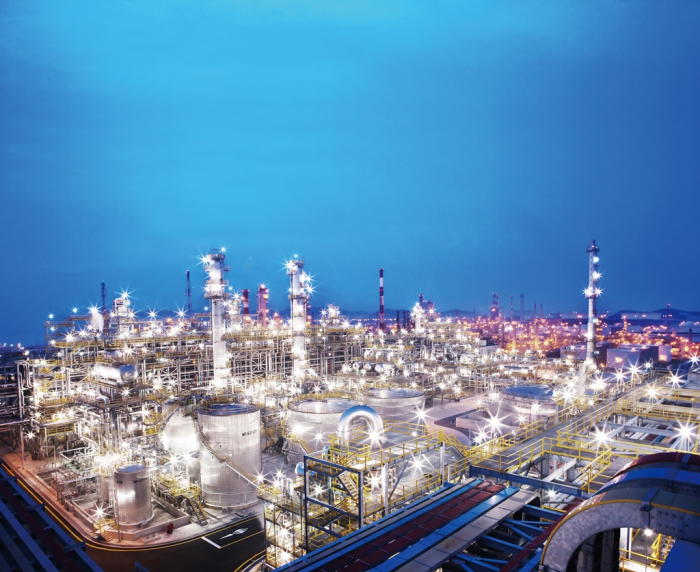 Hyundai Oilbank refinery complex in Daesan, South Korea
According to The Korea Economic Daily Global Edition,

South Korean refiner Hyundai Oilbank Co. has attracted $20 million in investment from US data analytics firm Palantir Technologies Inc. ahead of its planned initial public offering in the first half of next year.

Hyundai Heavy Industries Holdings Co., the parent of the oil refiner, said on Thursday it has signed a share sale and purchase agreement with the New York Stock Exchange-listed company.

Hyundai didn't disclose the size of the stake Palantir will assume in return for the equity investment.

Palantir, established by PayPal co-founder Peter Thiel, Nathan Gettings and others in 2003, is a software company that specializes in big data analytics. Headquartered in Denver, Colorado, the company counts US intelligence agencies CIA and FBI as well as global companies such as Airbus and BP plc among its major clients.

Palantir, which went public on the NYSE in September 2020, has a market capitalization of about $40 billion.

Hyundai Heavy said the US company's investment in Hyundai Oilbank reflects the affiliate's growth potential not just as a refiner but also as an operator of petrochemical and hydrogen businesses.

DIGITAL TRANSFORMATION

Under a long-term partnership, Palantir will help Hyundai Oilbank build a big data platform and turn its operations into a smart factory as part of Hyundai Heavy's push for the digital transformation of its entire business process.

Palantir is said to have already conducted a three-month pilot project to turn Hyundai Oilbank's main plant in Seosan, South Chungcheong Province, into a smart factory.

Hyundai Oilbank said earlier this year that it aims to reduce its refinery business from the current 85% of its business portfolio to 50% by 2030 to slash its carbon emissions and diversify its energy mix.

The company plans to seek three new business areas in particular – blue hydrogen that collects and recycles carbon generated from hydrogen production facilities in the refinery; eco-friendly materials utilizing byproducts of refining; and "white bio" fuel produced with biomass. Its blue hydrogen plant is scheduled to start operations in the first half of 2022 and produce gas for semiconductor manufacturing.

Palantir's investment in Hyundai Oilbank comes as the refiner is seeking to list its shares on Korea's main bourse in the first half of next year.

The company has begun its IPO process with an aim to raise about 2 trillion won with an enterprise value of 10 trillion won.

Hyundai Oilbank's plan to go public is its third attempt following aborted bids in 2018 and 2019.

Hyundai Heavy Industries Holdings is the largest shareholder of Hyundai Oilbank with a 74.1% stake, followed by Saudi Aramco, which owns 17% of the Korean refiner.

NH Investment & Securities, KB Securities and Credit Suisse are the lead managers of its IPO.



Copyrights The Korea Economic Daily Global Edition. All Rights Reserved.
Reprint or redistribution without permission is prohibited.


Write to Jung-hwan Hwang at jung@hankyung.com
In-Soo Nam edited this article.






Source: The Korea Economic Daily Global Edition (December 9, 2021)