Home
Information Center
Newsroom
Investment News
SoftBank invests $146 mn in AI startup Qraft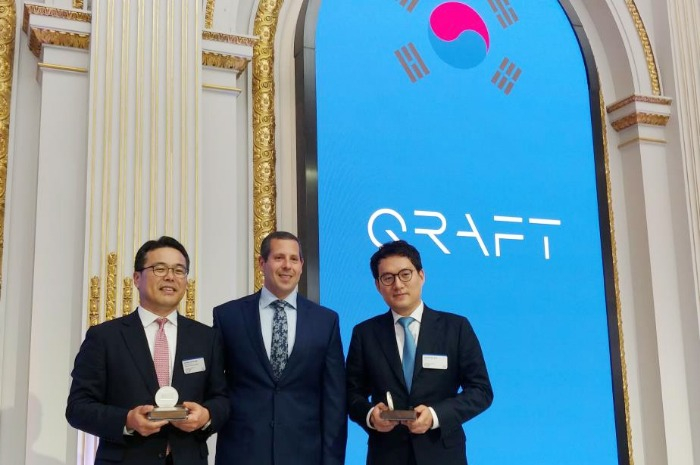 Qraft Technologies listed its first AI-powered ETF on the NYSE in July 2019
According to The Korea Economic Daily Global Edition,

SoftBank Group Corp. is investing $146 million in South Korea's artificial intelligence company Qraft Technologies, Inc. The investment includes primary growth capital and secondary capital that will be used to fund share purchases from investors.

Industry insiders say the fresh injection of funds will be used to accelerate Qraft's ongoing expansion into the US and China. The two parties will work on developing AI-enabled public portfolio management systems for SoftBank.

Qraft develops and operates deep learning-based algorithms that provide portfolio analysis to financial institutions. Using artificial intelligence, it tracks 50 blue-chip stocks in the US and analyzes their returns on investment; as well as the impact of currency exchange rate and industry news.

Since 2019, it has listed six ETFs on the New York Stock Exchange, all of which have shown strong performances.

Qraft's CEO and founder Kim Hyung-sik is the biggest shareholder with a 50% stake in the company. A graduate of the Seoul National University's school of electrical engineering, he founded Qraft in 2016 after working as a developer.

The AI startup received the initial investment from Delta Investment, LLC., Shinhan Bank Co., and KB Investment Co. Back in May 2021, it received 15 billion won ($12.6 million) from Korea Development Bank, Dunamu and Partners, and Smilegate Investment.

At the time of the investment, Qraft's corporate value was priced at 175 billion won. Industry insiders say it would have doubled by now.



Copyrights The Korea Economic Daily Global Edition. All Rights Reserved.
Reprint or redistribution without permission is prohibited.


Write to Si-eun Park at seeker@hankyung.com
Jee Abbey Lee edited this article.






Source: The Korea Economic Daily Global Edition (January 11, 2022)