Home
About Us
Newsroom
Investment News
Seoul launches investment promotion agency for FDI expansion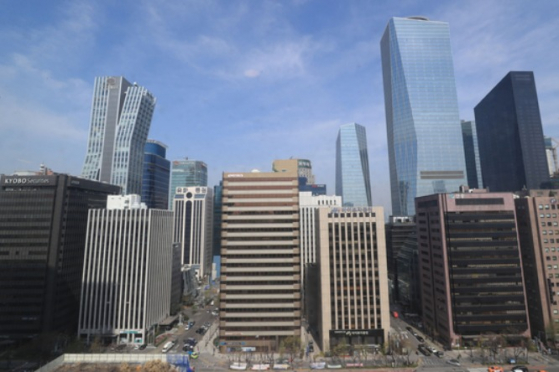 Yeouido, the financial district of Seoul (Courtesy of Yonhap News)
According to The Korea Economic Daily Global Edition,

The city of Seoul launched Invest Seoul on Feb. 7, an investment promotion agency (IPA) to attract foreign investment and overseas companies. The capital of South Korea aims to increase yearly foreign direct investment (FDI) from the current $17.9 to $30 billion by 2030.

Invest Seoul focuses on four areas: market research for FDI in Seoul; global companies attraction; promotion of investment; and setting the global companies' Seoul offices. This is a core project of the city development plan Seoul Vision 2030, suggested by the mayor of Seoul Oh Se-hoon. Oh has highlighted the project for intensifying the capital's global competitiveness, the city government stated.

The city of Seoul will launch the new agency by upgrading Invest Seoul Center, the foreign investment promotion center in the city's global startup accelerator Seoul Business Agency (SBA). The capital has recently increased the agency's staffing from 15 to 22. In 2024, Invest Seoul will be separated from SBA to expand its FDI attraction in earnest.

This year, Invest Seoul will focus on promoting the investment environment in the capital. It will kick off operating an integrated platform to find investment information from April. The platform will embed an artificial intelligence assistant, which will enable investment consulting in English 24 hours a day for overseas investors.

Invest Seoul will also manage a group of global venture capital investment professionals to find potential investee companies worldwide. The city selected three professionals each in Europe, the Middle East and the US last December and will choose 10 more this year.

The agency will support all the procedures of FDI as well by assisting foundation of Seoul offices, investment registration, settlement and business consulting.

"Invest Seoul is very important for Seoul to take a leap as Asia's financial hub. The agency will aim to attract financial services companies leaving Hong Kong," said Hwang Bo-Yeon, director of the Economic Policy Division in the city of Seoul.

The city has accelerated its effort to attract global companies. Last November, Seoul announced it will grant increased incentives and reductions in office rent to foreign-invested enterprises (FIEs), which will settle in the capital from 2022. The city will inject 241.8 billion won ($201.6 million) for the five-year plan from 2022 to 2026.



Copyrights The Korea Economic Daily Global Edition. All Rights Reserved.
Reprint or redistribution without permission is prohibited.


Ji-Eun Jeong at jeong@hankyung.com
Jihyun Kim edited this article.






Source: The Korea Economic Daily Global Edition (February 7, 2022)