Home
About Us
Newsroom
Investment News
Korean, Japanese companies seek more cooperation on improved bilateral ties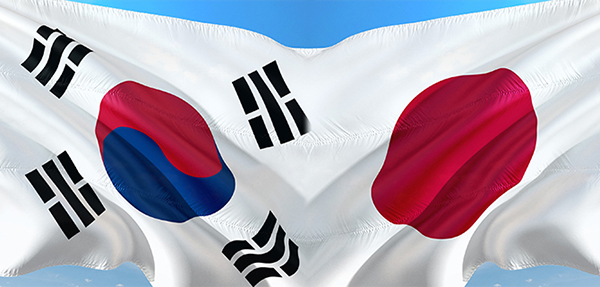 According to Pulse by Maeil Business News Korea,

South Korean and Japanese companies are looking to forge ties in line with the two countries' efforts to restore bilateral relations that have been soured in recent years.

According to multiple sources from the conglomerate circle on Wednesday, OCI Co., a Korean chemical and green energy company, will sign a binding memorandum of understanding (MoU) with Japan's chemical giant Tokuyama Corp. on Thursday, which involves setting up a joint venture to produce polysilicon for semiconductors.

The joint venture factory will be built at a site operated by OCIM Sdn. Bhd. (OCIMSB) in Samalaju Industrial Park in Malaysia, early next year.

OCIMSB is the Malaysian unit of OCI Holdings Co. The unit was established after OCI acquired Tokuyama's Malaysia unit in May 2017.

Progress in business cooperation, however, had been slow for nearly six years due to the strained ties between Seoul and Tokyo.

"There were many areas of cooperation but the situation made it difficult for both sides to promote ties for several years," said an unnamed OCI official.

"However, progress in terms of the joint venture has gained momentum with improved ties between the two countries following the summit in March."

Other Korean companies are also expanding their businesses in Japan.

Samsung Electronics Co. established a device solutions-related research and development center in Japan in March, dubbed DSRJ. Hyundai Motor Co., which re-entered the Japanese market last year, recently held a "Hyundai Brand Day" in Tokyo to promote its brand.

LG Energy Solution Ltd. recently held a groundbreaking ceremony in Ohio, U.S. for its battery joint venture with Honda Motor Co., named L-H Battery Co., marking the first case of cooperation between a Korean battery company and a Japanese automaker.

Kumho Petrochemical Co. signed an MoU with Idemitsu Kosan Co., a Japanese oil and petrochemical company, for the supply of bio- styrene monomer (SM).

Japanese companies are also entering the Korean market.

Japanese auto parts company Bitonet AP has decided to build a car parts factory in Asan, South Chungcheong Province.

Hana Financial Group Inc. signed an MoU with Sumitomo Mitsui Trust Holdings Inc. in May.

The Korea Chamber of Commerce and Industry and the Japan Chamber of Commerce and Industry are slated to hold their first chair-level conference in six years in Busan on June 9.

"Eased bilateral relations are boosting business exchanges," said a senior official from the Federation of Korean Industries (FKI) who asked to be unnamed.




By Chung Seung-hwan and Yoon Yeon-hae
Copyrights Pulse by Maeil Business News Korea. All Rights Reserved.
Source: Pulse by Maeil Business News Korea (Jun 1, 2023)