Home
About Us
Newsroom
Investment News
Fifty Fifty label seeks investment from Silicon Valley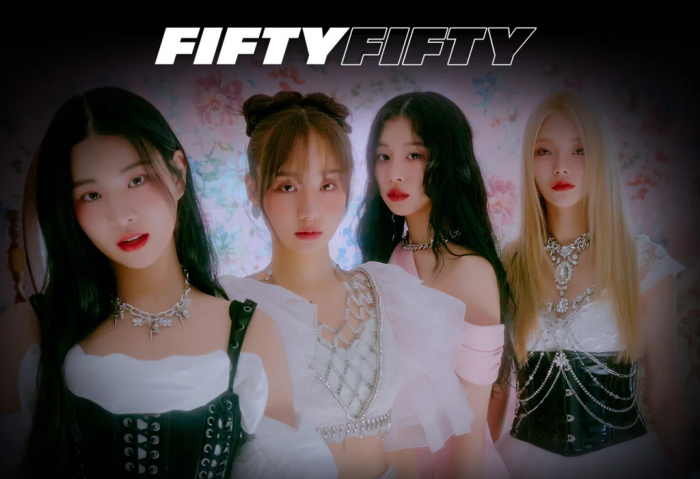 According to The Korea Economic Daily Global Edition,

The South Korean label behind K-pop rookie sensation Fifty Fifty is looking to Silicon Valley for investment as the four-girl band, already with a lengthy track on US Billboard's Hot 100, gears up to expand its presence in the world's largest entertainment market.

Attrakt Co., the K-pop label behind the quartet, is in fundraising talks with a venture capital firm based in Silicon Valley while also in discussions with investors in South Korea, according to investment banking industry sources in Seoul on Thursday.

Attrakt recently raised 2 billion won ($1.5 million) from local online bookstore operator Yes24 Co. and its fashion affiliate Hansae Co., the sources said. Yes24 and Hansae each bought 1 billion won worth of Attrakt's convertible bonds.

The label also received 900 million won from the Korea Technology Finance Corp., a state-run credit guarantee facility. Attrakt's corporate value was estimated at 60 billion won for those investments.

The entertainment agency is set to use the proceeds for Fifty Fifty's business in other countries such as the US while ramping up global marketing and album production.

FIFTY FIFTY

Attrakt was founded in 2021 by Jeon Hong-joon, a former producer of albums for K-pop artists such as Natasha Shanta Reid, better known by her Korean name Yoon Mi-rae.

The label has been in the spotlight since Fifty Fifty gained a following overseas. The girl group unveiled last November has been on Billboard's Hot 100 for its 10th consecutive week this week with their hit song "Cupid." The band debuted on the Hot 100 in late March, becoming the fastest K-pop artist to do so.

Such popularity is expected to boost Attrakt's enterprise value. The company aims to raise its value to as much as 200 billion won this year, although it plans to raise only enough money for operations to prevent CEO Jeon's stake from diluting. Jeon is the largest shareholder.

Its corporate value was estimated at a mere 20 billion won in late March when it raised 1 billion won from local investors such as accelerators by selling redeemable convertible preferred stocks. The value doubled to 40 billion won in April when it sold ordinary shares for 200 million won.

Hansae has been actively investing in startups to seek future growth engines since 2018 with great interest in the cultural content sector such as K-pop.

Yes24 has been expanding its business portfolios through investments. It acquired a 77.4% stake in BookPal Co., a local web novel and comics platform, for 18.2 billion won in February of last year and invested 2 billion won in concert platform MyMusicTaste.


Write to Jong-Kwan Park at pjk@hankyung.com

Jongwoo Cheon edited this article.







Source: The Korea Economic Daily Global Edition (Jun 2, 2023)