Home
Why KOREA
Success Stories
[Other / S.Korea]

Troubleshooting on Your Behalf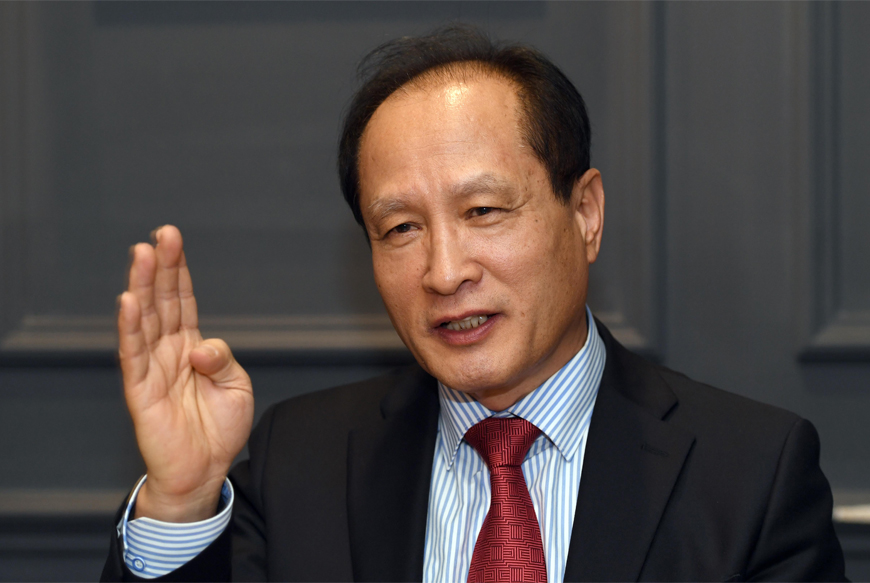 Invest Korea interviews Dr. Kim Sung-jin, the Foreign Investment Ombudsman, following his re-commissioning
to hear about his experience working with foreign-invested companies during his previous term, and what the next three years hold..
Congratulations on being re-commissioned as the Foreign Investment Ombudsman of Korea. Can you share with us some of your thoughts on your time here?

Let me first tell you about dealing with the hardships of foreign-invested companies as Foreign Investment Ombudsman during the past three years.

During my first term, there were many circumstances that were not favorable for foreign-invested companies such as Japan's export regulations and the COVID-19 pandemic. I tried my best to really listen in on what foreign-invested companies were saying and make improvements on anything that needed to be improved. Some notable achievements included granting exemptions from the obligation to submit a medical certificate for COVID-19 upon re-entry after overseas business trips, and withdrawing the administrative order to make it mandatory for foreign workers to be inspected for COVID-19.

With the recent revision of environmental and labor-related laws, foreign-invested companies have been sharing with us their difficulties related to labor, environment and industrial safety. I've found that Korea has more regulations than other countries in some areas. While I tried to support in breaking down some of those barriers, I was disheartened when I was unable to do so.

Now, I have another three years ahead of me to work with foreign companies. The experience I've accumulated in the past three years will be rich soil for me to improve the investment environment of Korea in a more precise and systematic way. Through my efforts, I vow to contribute to making Korea a more investment-friendly country.

Can you explain Korea's Foreign Investment Ombudsman system for readers who are new to the system?

The Office of the Foreign Investment Ombudsman is an institution commissioned by the President of Korea to resolve grievances of foreign investors based on the Foreign Investment Promotion Act. The Foreign Investment Ombudsman investigates any difficulties (regardless of business activities or living situations) that foreign-invested companies submit, and if deemed appropriate, escalate it to the relevant government or public institution to resolve them.

The Ombudsman system was originally created in Korea to resolve such grievances in the shortest time and at the lowest cost. Through the system, we resolve foreign-investors' difficulties and support them in carrying out their business activities smoothly in Korea.

You've spent the last three years conducting various activities to relieve the difficulties that foreign-invested companies face. Are there any memorable episodes you'd like to share?

Well, there was a case related to improving the "competitive products between small and medium-sized enterprises" system for foreign-invested companies in the 3D printing business.

The "competitive products between small and medium-sized enterprises (hereby competitive products)" system, operated by the Ministry of SMEs and Startups (MSS), requires public organizations to purchase only from small and medium-sized enterprises for designated products. This is one of the policies aimed at fostering SMEs to provide a market for them.

To foster the 3D printing industry, the MSS had designated all 3D printers as competitive products. There are seven kinds of 3D printers categorized by production method, and Korean SMEs only manufacture fused deposition modeling (FDM) 3D printers. Under these circumstances, it was obvious that designating all 3D printers as competitive products would not be of help to SMEs nor the technological development of the Korean 3D printing industry. Also, there were concerns that it might cause a trade conflict due to the restriction of foreign companies' participation in the domestic market.

The Ombudsman's Office submitted an official opinion detailing the above circumstance to MSS, and in turn, MSS decided to only designate the FDM 3D printer as a competitive product. This was regarded as the best outcome in supporting Korean SMEs, the 3D printing industry, and foreign-invested companies.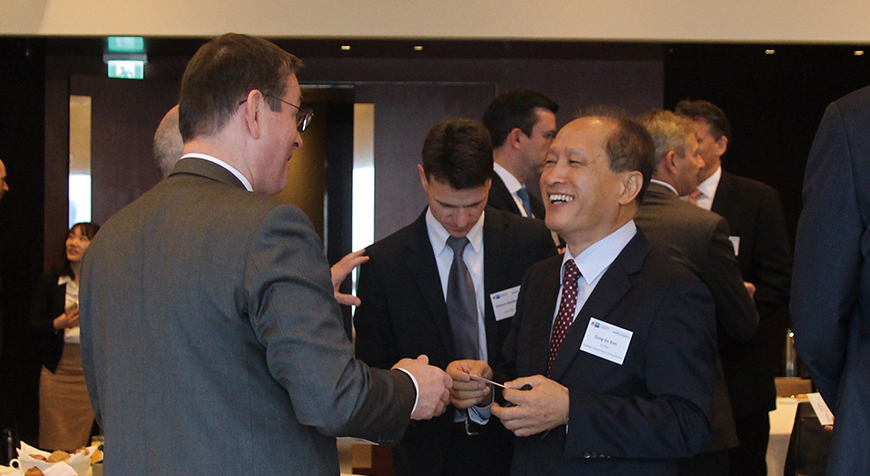 Foreign-invested companies in Korea were not exempt from the effects of COVID-19. Please explain the activities the Ombudsman's Office carried out to ease foreign-invested companies' difficulties caused by the spread of the pandemic.

A great example is when we helped resolve the inconvenience for foreign companies due to immigration restrictions and quarantine measures.

In June 2020, the government announced a system requiring foreigners to submit a medical certificate to obtain permission for re-entry into Korea. As imagined, this would greatly restrict foreign investors from entering and leaving the country for business purposes, so we received some complaints regarding this issue from some foreign investors. In response, we persuaded the immigration-related ministries to exempt foreigners who have a business trip within three weeks from submitting medical certificates.

In March 2021, Gyeonggi Province and Seoul Metropolitan City issued an administrative order requiring foreign workers to be tested for COVID-19. The order mandated the implementation of the COVID-19 test for foreign workers within a designated period and imposed fines for those who did not get tested. In response to complaints raised by foreign chambers of commerce and embassies in Korea, the Ombudsman Office escalated this issue to local governments, explaining that it was discriminatory against foreigners. Eventually, our efforts led to the withdrawal of the order.

Please tell us about your vision and goals for the next three years.

Korea's regulatory barriers to some new industries are relatively high, and even some of the top 100 global startups may not be able to start their businesses in Korea. In order for Korea to leap forward as a business hub in Northeast Asia, such regulations must be drastically removed. To this end, the National Assembly, the administration, civil society, businesses, and foreign-invested companies must play their respective roles in order to perform them faithfully.

As Foreign Investment Ombudsman, I will act as a bridge between the government and foreign companies, and try my best to effectively lower the regulatory walls felt by foreign investors.

In addition, we have aspirations to fully improve the grievance-handling support system by cooperating with experts in each field to professionally respond to foreign-invested companies' demands for improvement of regulations that require diverse and professional knowledge according to the changing times characterized by the fourth industrial revolution, carbon neutrality, and the rise of high-tech sectors. In order to respond appropriately to the hardships that require high-tech knowledge and to find the best solution, it is essential to actively improve the reception, analysis, and processing steps such as strengthening external experts and collecting various overseas cases.

Do you have any last words for our Invest Korea readers?

ESG has recently emerged as a social issue. ESG came about under the perception that corporate strategies should also be changed to address capitalism's limitations and create a sustainable society, such as expanding polarization and climate change. ESG consists of Environment (E), Social (S) and Governance (G), which refers to Corporate Governance.

Personally, I think corporate governance is important, but government governance is also very important for the sustainable development of Korea. Korea's economy grew incredibly fast and is called the "Miracle on the Han River." Without the government's timely economic development strategy, it may have not been possible.

As a bridge between foreign-invested companies and the government, I would like to not only relieve the difficulties of foreign-invested companies but also support in removing regulatory barriers of the Korean government. I would be ever grateful for your continued interest and support in the years to come. Thank you.