Home
Why KOREA
Feature Stories
[Other / S.Korea]

Event Overview : Invest Korea Week 2021 (IKW2021)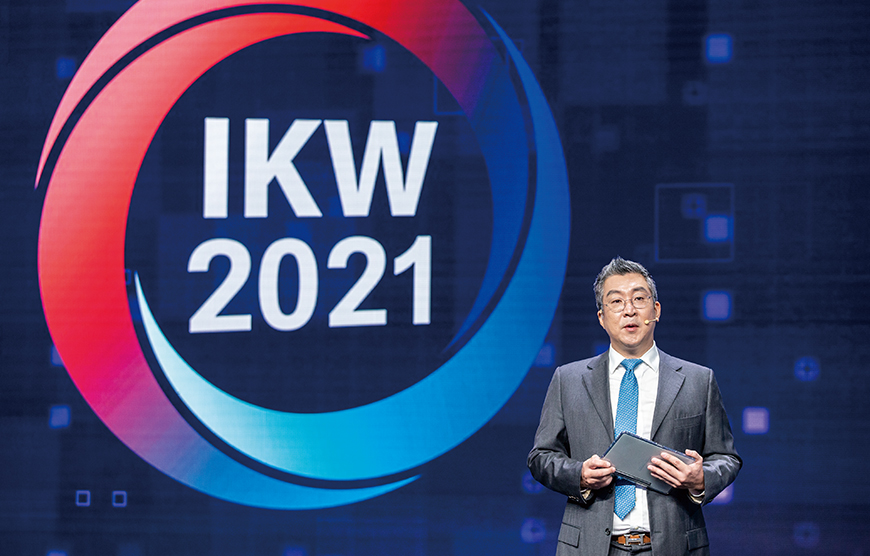 Invest KOREA Week 2021 (IKW 2021), is Korea's largest foreign investment forum, which is held annually as a platform to gather investors, policymakers and business leaders from all over the world to promote the Korean business environment. IKW 2021 is hosted by the Ministry of Trade, Industry and Energy (MOTIE) and organized by Korea Trade-Investment Promotion Agency (KOTRA) and Arirang TV. This year, the event was held from November 3-5 online (IKW website and YouTube) and was broadcast on Arirang TV, under the theme of "Investing in Innovative and Sustainable Korea."

IKW2021 can be watched on https://ikw.kotra.biz.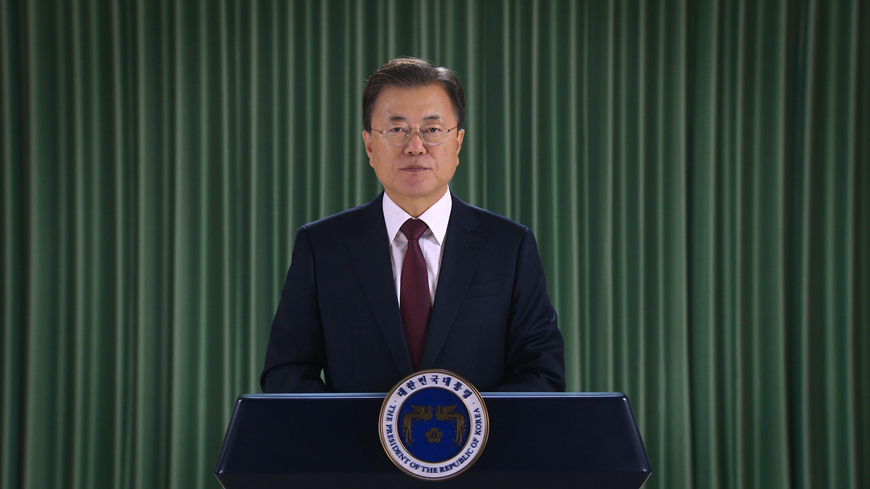 Invest KOREA Week opens with speech from President Moon Jae-in

IKWInvest KOREA Week has been held since 2006 to promote South Korea, Asia's fourth-largest economy, as a solid investment destination and introduce successful business cases as well as investment opportunities.

This year's event opened with a speech from President Moon Jae-in. "South Korea is a promising, sustainable and stable investment destination," Moon said in a video message. Moon also spoke of Korea's progress in the 4th industrial revolution and the government's support for startups and the business community.

"Korea is currently engaged in a largescale national project known as New Deal 2.0 centered on Green New Deal and Digital New Deal. Even in difficult times of Covid-19, foreign investment to Korea recorded second highest in history including in the areas of K-New Deal," the President said as he invited global business leaders and investors to invest in Korea.

South Korea received USD 18.2 billion worth of foreign direct investment commitments during the first nine months of the year, up more than 41 percent from a year earlier, according to the Ministry of Trade, Industry and Energy. br>
"We will extend tax, location and cash support for investors, ease unreasonable regulations, and create new investment opportunities by aiding research and development and facility investment in such high-tech industries as semiconductor, next-generation vehicles and bio," Moon added.
Session, Panel Discussion

Afterwards, KOTRA President and CEO YU Jeoung Yeol welcomed the audience to IKW 2021, and Simon Segars, CEO of ARM Holdings delivered his keynote speech.

Various sessions were also held under the topics of "Changes in the Global Investment Environment and Innovative Growth Strategy of Korea," "Balanced National Development Strategy," and the "Investment Environment in the Leading Regional Specialization Industries." Session speakers included Jean-Paul Rodrigue, Professor of Hofstra University; Robert S. Langer, Professor of MIT; Yang-paeng Kim, Senior Researcher of the Korea Institute for Industrial Economics & Trade; Sun-ki Kim, Vice Director of the Presidential Committee for Balanced National Development Director-General of Planning; and Sung-il Ahn from the Ministry of Trade, Industry and Energy Free Economic Zone Planning Office.

(사진) In addition, panel discussions on Korea's plans in the post-/with-COVID era as well as on changes in the global investment environment were held. Panelists included Sean Blakeley, CEO of the British Chamber of Commerce in Korea; Francis Van Prays, Vice President Commercial Asia-Pacific of Cytiva; Mark Bueltel-Herz, Vice President of BASF Korea; HakanCervell, President & CEO of Ericsson-LG; and Dirk Lukat, Chairperson of the European Chamber of Commerce in Korea and CEO of Schenker Korea, to name a few.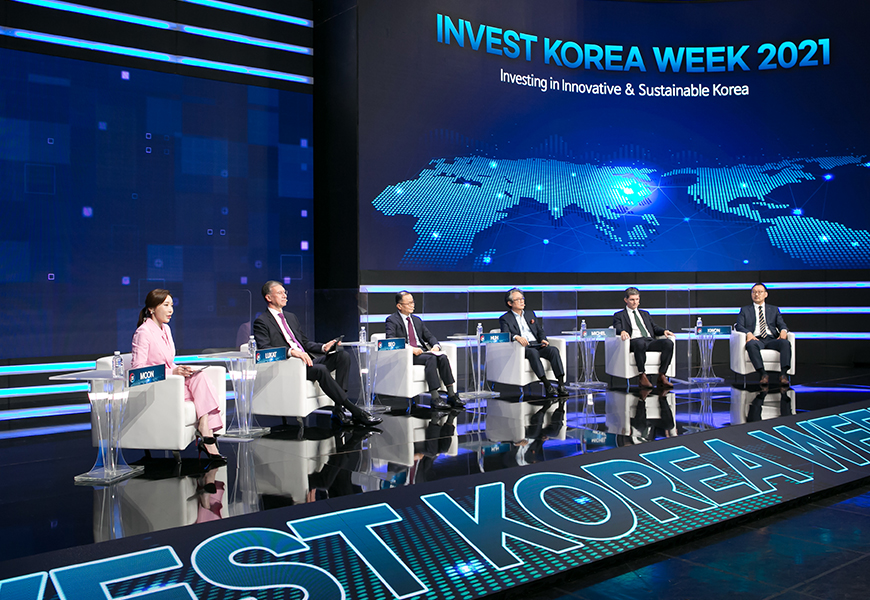 K-Startup Spotlight and Business Consultations

Notably, a global VC panel discussion called "K-Startup Spotlight," was held to highlight the startup environment of Korea. The discussion was moderated by James Jung, CEO of beSUCCESS., and panelists included John Nam of Strong Ventures; Aaron Shin, co-founder and CEO of Ascendo; and Eddy Hong, founder and CEO of Nextrans. The VCs talked about the strengths of the Korean startup ecosystem and shared their experiences doing business in the country.

Furthermore, about 180 South Korean firms held one-on-one business consultations with more than 120 foreign investors, and around 50 major South Korean startups showcased their advanced technologies and products.
By Grace Park
Executive Consultant
Investment Public Relations Team / Invest Korea
Korea Trade-Investment Promotion Agency (KOTRA)
gracepark@kotra.or.kr