Home
Why KOREA
Success Stories
[Auto parts / Germany]

Pursuing Innovation for a Climate Neutral Future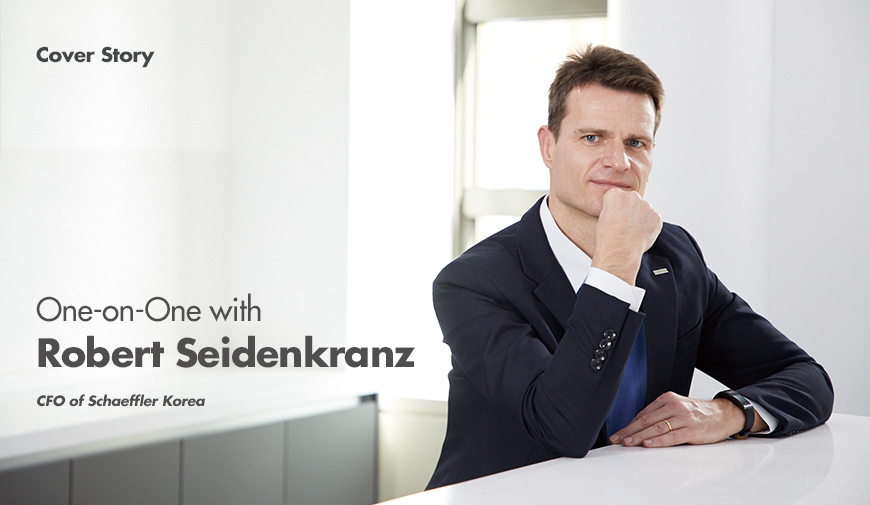 Invest Korea talks to Robert Seidenkranz, CFO of Schaeffler Korea, to hear more about the company's operations in Korea and his experience doing business here.
The Schaeffler Group, a leading global supplier to the automotive and industrial sectors, has been driving forward groundbreaking inventions and developments in the fields of motion and mobility for over 70 years.

As the preferred technology partner for its customers, Schaeffler manufactures high-precision components and systems for powertrain and chassis applications as well as rolling and plain bearing solutions for a large number of industrial applications with innovative technologies, products, and services.

The Group generated sales of approximately EUR 12.6 billion in 2020. With around 83,900 employees, Schaeffler is one of the world's largest family companies, and with approximately 200 locations in over 50 countries, it has a global network of manufacturing locations, research and development facilities, and sales offices.

Robert Seidenkranz, hailing from Germany, became CFO of Schaeffler Korea in 2018, responsible for the company's finance and IT operations, and is also a member of the board of directors for the legal entities in Korea. He holds a master's degree in business administration from the University of Mannheim, Germany as well as an MBA with focus on Finance from Clarkson University, NY, USA. After his studies, Seidenkranz started his career at Mercedes-Benz (Daimler) in the truck division before joining Schaeffler in 2006. He has spent most of his professional career in Asia, working in Singapore, China, Japan and now Korea, where he enjoys living in Seoul with his wife and three children.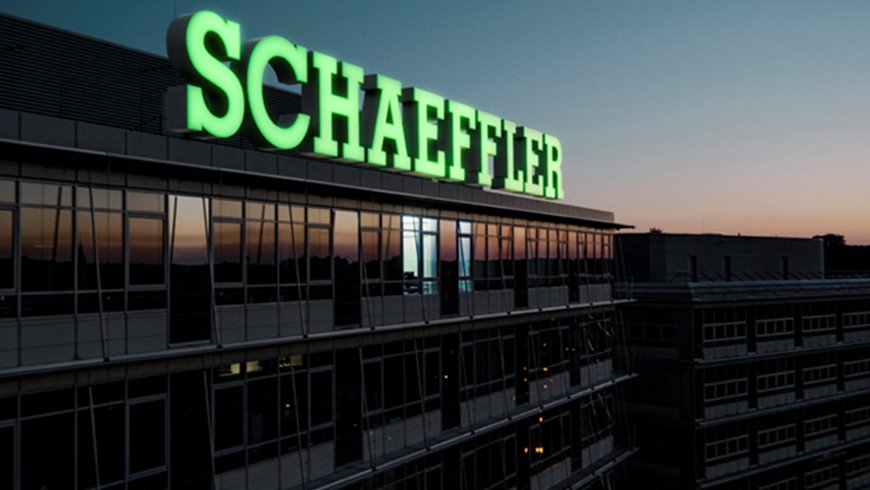 Please tell us a little bit about Schaeffler Korea and its history.

Schaeffler Korea was established in 1953 under the name, Shinhan Bearing Industry Co., Ltd. to pursue the restoration of Korea's machinery industry, and has since secured its position as Korea's best and biggest bearing manufacturer.

In June 2006, in keeping with the trend of globalization in the industry, Shinhan Bearing Industry Co., Ltd. became a joint company through a capital investment agreement with FAG (Germany). Becoming a part of the Schaeffler Group, Shinhan Bearing Industry Co., Ltd. changed its name to Schaeffler Korea.

Schaeffler Korea integrates domestic technologies that it developed over the past 60 years and the advanced technologies of Germany to produce and sell various bearings and engine parts, playing a pivotal role in the Asia-Pacific region of Schaeffler Group. With approximately 1,800 employees in Korea, it has an office in Seoul, and has plants, a logistics center, and research center in Changwon, Jeonju, Ansan and Anseong.
Why did Schaeffler establish a branch in Korea?

Korea is a very well-developed country with an attractive automotive and industrial market for our innovative technologies, products and services. We want to be a local, reliable partner for our customers at close proximity and we also want to grow and develop together with our Korean customers globally.

Korea offers skilled human resources, an excellent industrial infrastructure and a great ecosystem for key supplies which are important for doing business, especially in the manufacturing industry. Schaeffler has three factories in Korea that are an important part of the footprint for Asia to serve our customers in the entire region.
What are some characteristics and advantages of Korea's industrial environment, particularly in terms of the automotive industry?

Korea has already been recognized as a strong leader in the manufacturing sector, especially the automotive, IT, semiconductor and machinery industries. Based on such a strong and stable industrial foundation, Korea has now become one of the most automated countries.

When it comes to Industry 4.0 (also called the fourth industrial revolution), robotics, specifically, would be the key to navigate future business. Fortunately, all stakeholders in Korea understand this very well and look at the same direction. Many companies, no matter how big or small, are struggling to develop robotics. The Korean government has also established institutions and actively invest in the robot industry, plus, the Korean public is very open and favorable to this new system. The fact that Korea is adopting robots at the highest level in view of robot density per 10,000 employees would be the evidence to support this.

The advantages of doing business in Korea can be found in the new opportunities for innovation under the dynamics and transformation of future-oriented industries led by the government as well as our customers. In this regard, Schaeffler is adapting robots in our production as well as logistic areas in Korea, and is applying 5G technology to transform our traditional factories into smart factories. .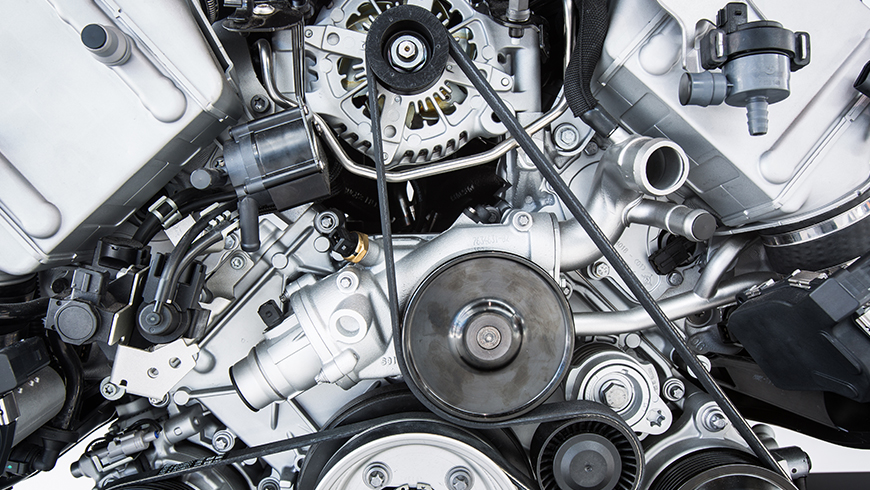 What are the advantages of doing business in Korea?

Korea has many advantages for doing business, such as its mature market for traditional businesses, a rapid transition to new fields, and the diligence of its people.

In particular, in the manufacturing industry in which Schaeffler Korea belongs, the existence of strong local steel makers such as POSCO and SeAh, world-class machinery manufacturers like Doosan, Hwacheon and WIA, and the world's best cost-competitive suppliers pool are among the great benefits the country offers.

Schaeffler Korea is expanding its supply to the global market as a leading company based on these advantages.
What kind of opportunities does Korea's new policy schemes such as the Green New Deal, Digital New Deal or ESG offer for your company?

Under the Korean New Deal policy, the government is investing heavily in e-mobility, renewable energy, robotics and Industry 4.0. The market is rapidly shifting in response, and this poses a big opportunity for Schaeffler Korea.

Our e-mobility business is expected to grow with 38 percent of CAGR by 2025, and the battery business is also expanding its scale. Schaeffler Korea will support this growth through the new technology products such as E-Axle, Thermal Management System, Axial Flux Motor and High-Speed ball bearings.

Green Energy is one of the top 10 tasks of the Korean New Deal, and many Korean companies are expanding their wind and solar energy businesses. Korea's best-known 15 companies including HMC, SK and POSCO, launched a business council to promote the domestic hydrogen industry and tap into the growing global movement toward decarbonization.

Schaeffler Korea already supplies main bearings and condition monitoring for wind energy, and products related to hydrogen Bipolar Plate and Fuel Cell System are being developed in partnership with our customers. Industry 4.0 is becoming a reality through the Digital New Deal and is bringing forth innovative changes in the national system, society and life as a whole. We successfully launched the Speed Reducer for Collaboration Robot and are continuing to expand high precision bearings based on our accumulated manufacturing technology.
What Korean companies/agencies do you work with to strengthen your business partnerships?

Schaeffler has always had good relationships with Korean companies since its establishment here. While it can be challenging to directly initiate business with Korean conglomerates, it is a very necessary step to achieve more sustainable growth in the future.

Key business areas which will be led by the Korean big players will be new-mobility, semiconductor and equipment, hydrogen ecosystem, robotics, renewable energy and factory automation based on advanced IT.

Schaeffler aims to continue discovering new business opportunities in response to the business transformation of top Korean conglomerates and strategically decide our areas of focus. Notably, we're going to continue to strengthen our business partnerships with Hyundai Motors, Samsung, SK, Hanwha, LG and POSCO.
What are Schaeffler's future goals for Korea and Asia as a whole?

Schaeffler has over 70 years of experience in the fields of motion and mobility. We want to expand our business in the fields of CO2-efficient driving, e-mobility, Industry 4.0, digitalization, and renewable energy. We see three significant trends for the future: e-mobility, robotics and Industry 4.0, and renewable energy generation.

In terms of e-mobility, the Korean government announced a roadmap for EV & FCEV in 2019. We want to be the preferred technological partner to achieve this e-mobility vision in Korea, Asia and globally.

As for Industry 4.0 and robotics, we are developing products and services with our local partners to achieve more innovation in this new and attractive business field.

Furthermore, the Korean government has announced the Green New Deal in order to increase the capacity of generating renewable energy, including hydrogen. Globally, we have long-standing experience in the wind energy sector, which we also want to expand in Korea. Today, Schaeffler is enhancing its technologies, products and services for hydrogen and fuel-cell technologies, which are key to increasing sustainability and contributing a greener environment. By 2040, the Schaeffler Group will be operating as a climate-neutral company, and our production facilities will already be climate neutral from 2030.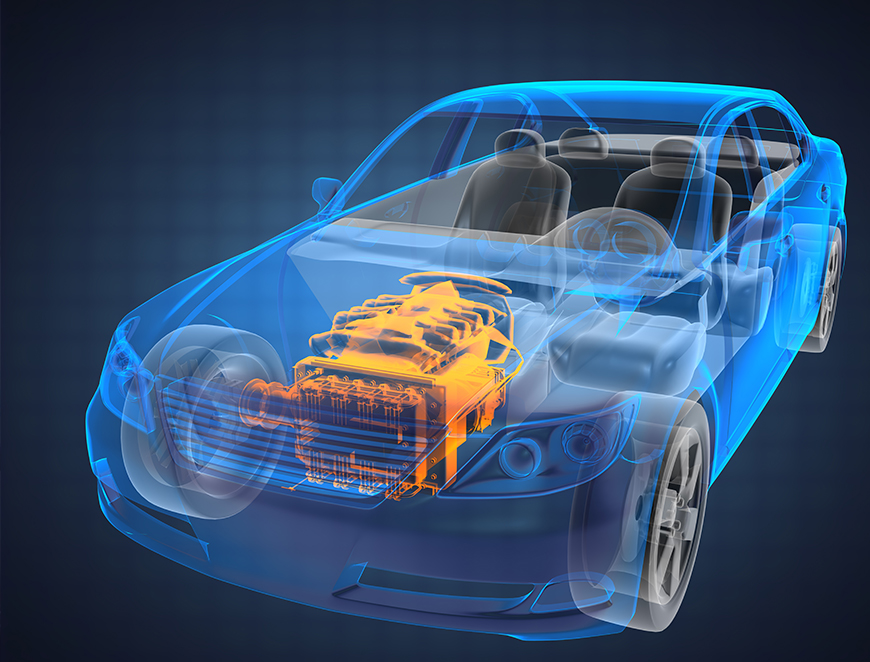 By Grace Park
Executive Consultant
Investment Public Relations Team / Invest Korea
Korea Trade-Investment Promotion Agency (KOTRA)
gracepark@kotra.or.kr