Home
Why KOREA
Success Stories
[Chemical industry / USA]

Unlocking the Power of People, Ideas and Science to Reimagine What's Possible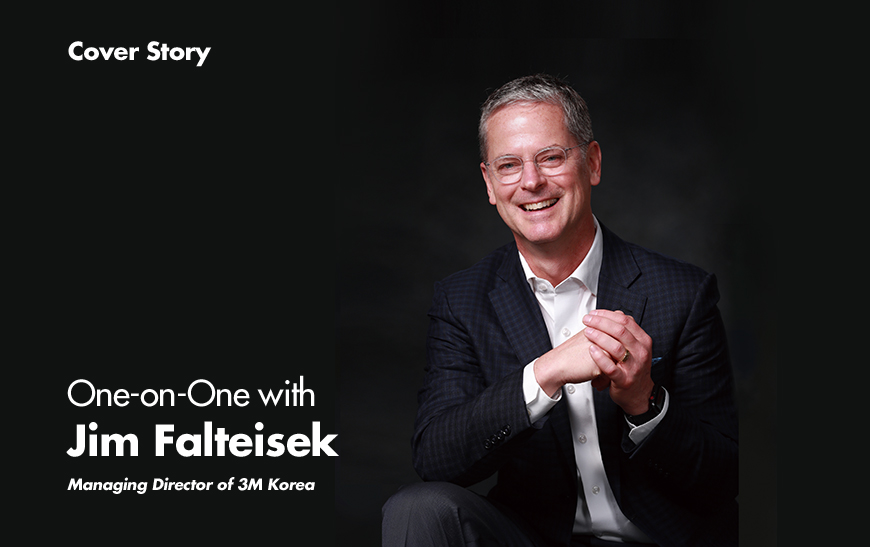 Invest Korea talks to Jim Falteisek, Managing Director of 3M Korea, to hear more about 3M's operations in Korea and his experience doing business here.
As the Senior Vice President of Corporate Affairs in Asia, Jim leads the execution of many corporate priorities in Asia, including corporate brand and communications, government affairs, ethics and compliance, ESG efforts, and crisis management. Jim has the opportunity for hands-on local execution of these priorities in his dual role as Managing Director of 3M Korea.

Prior to his appointment as the Senior VP of Corporate Affairs for 3M Asia, he was the Global Vice President of Commercialization for the Consumer Business Group at the 3M headquarters in St. Paul, Minnesota. Jim started his career at 3M as an engineer 35 years ago and through his career has served various roles in R&D, sales, marketing and business management. He was also the Managing Director of 3M Greece in the early 2000s. Through his abundant global experience in many different roles across the company, he has become well versed in addressing multicultural, complex issues.

Jim actively leads Diversity, Equity, and Inclusion initiatives at 3M. Jim is a steadfast champion of the 3M Women's Leadership Forum, including "Men as Advocates." Jim is a visible and active supporter of 3M efforts to improve STEM education diversity, and 3M Korea has launched a series of initiatives to support Women in STEM under his leadership. Most recently, he took on the role as global executive sponsor of 3M PRIDE employee resource network, whose mission is to ensure every 3Mer feels confident to bring their complete self to work, regardless of what gender they express themselves as, identify with or who they are attracted to.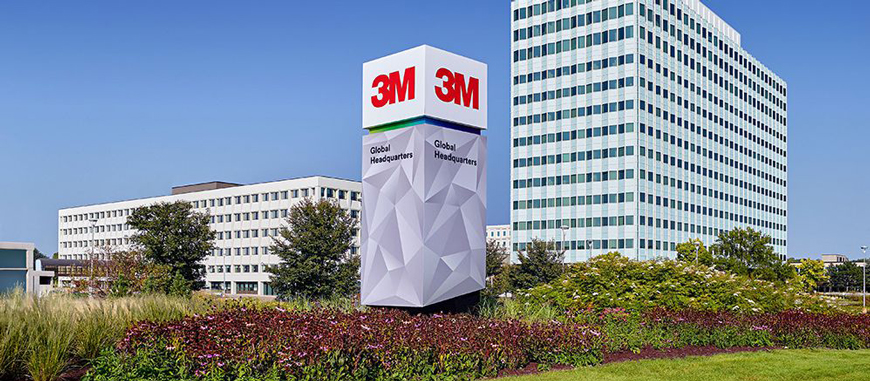 Please tell us a little bit about yourself. What brought you to Korea?

For me, it was a dream opportunity to live in and lead Asia. As leader of Corporate Affairs, I am able to utilize so many of the experiences I've had in over 30 years with the company—international, business leadership, technical and commercialization leadership, marketing—to both engage with our employees and to engage externally with stakeholders (governments, customers, communities, consumers) to help build a sustainable future for our businesses and our communities.

Leading Asia from Korea makes sense as we have important industries and customers located here, and traveling anywhere from Seoul is very easy during non-pandemic times.

I arrived in Korea in January, 2020, at the start of the pandemic. I feel fortunate to have been here over these past couple of years as I truly believe Korea has navigated the balance between safety and keeping businesses running very well.

I have been exposed to and now love trail hiking in the mountains. I had the opportunity to make Kimchi with our team in Naju that is then given to citizens in need within the community. I have learned that golf in Korea is the best in the world. I am grateful for the many great new experiences living here!
What kind of company is 3M, and what is its history?

3M was founded in Two Harbors, Minnesota, as an abrasive company in 1902. What began as a small abrasives business evolved to become one of the world's most trusted and admired worldwide corporations.

3M is a science company dedicated to improving lives. At 3M, all 96,000 employees are dedicated to science and exploration—driving to understand our customers' needs. We strive to solve today's challenges and prepare for the future, aiming to create a more positive world through science by delivering innovative solutions that add value for our customers. Our business areas include:

- Safety and Industrial – where we drive performance, safety and reliability to protect people and transform how work gets done
-Transportation and Electronics – where we collaborate with customer to develop groundbreaking solutions that advance today and refine tomorrow
- Health Care – where we enable better, smarter, safer healthcare.
- Consumer – where we empower people to discover and achieve more every day
Why did 3M establish a branch in Korea?

We entered Korea in 1977 because we saw the potential growth that Korea offered both from the consuming and producing perspectives. We saw a growing economy. We saw a focus on technology development in the country. We saw an educated, hard-working workforce that could build on 3M technology platforms, engaging with Korean customers to understand their problems.

Since that time, we have continued to expand our investment in Korea. We established an R&D center in Dongtan New Town, Gyeonggi-do; invested in manufacturing operations in Naju, Jeollanam-do and Hwaseong; as well as distribution centers in Pyeongtaek and Yangsan.

So now, we are almost 45 years later in the Korean market. Today, more than ever before, the technologies, the industries, the global leading companies, the consumers in Korea—they all match very well with our vision to use science to improve lives. Korea is a leading country in displays for phones and TVs, semiconductors, biopharma, electric vehicles, hydrogen fuel cells, LNG ships to name a few. These industries that Korea is focused on as growth drivers are also key areas of focus for 3M and 3M Korea. Those are areas we'd be planning to invest in from both R&D and manufacturing perspectives in the future.

Since our entry here, Korea has been and continues to be a very important market for 3M. It has delivered well against our assumptions in 1977!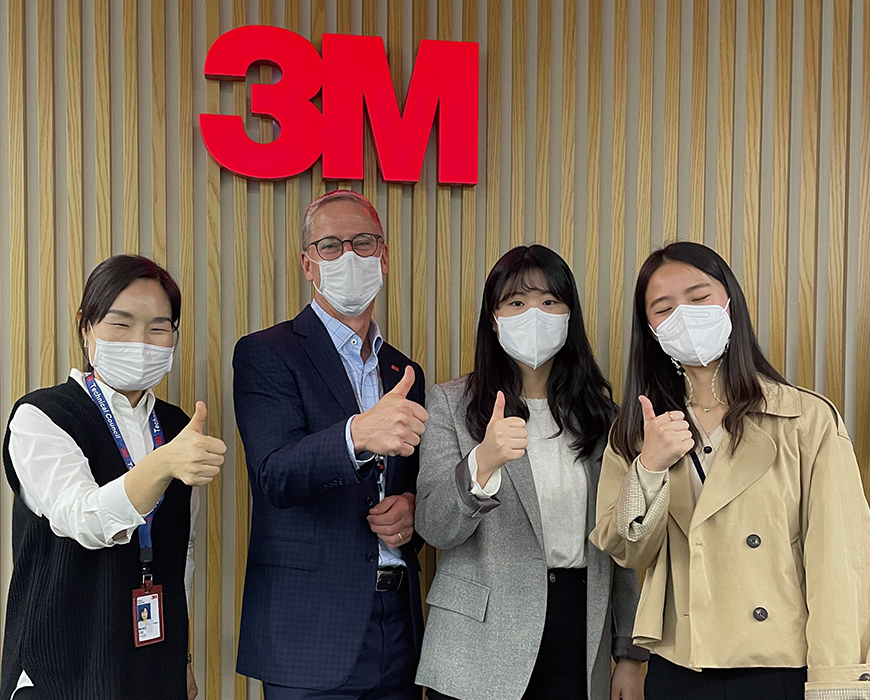 What are some characteristics and advantages of Korea's industrial chemical, consumer and R&D industries? Were there any specific strategies that 3M established to target the Korean market?

Strengths of the Korean market include the fact that there are many Korean global companies with excellent R&D capabilities, and many companies are working hard to become the "global number one." In particular, Korean companies are evaluated to have leading technology in the global market in cutting-edge fields, such as EV batteries, hydrogen fuel cells, LNG ships, displays, 5G, semiconductor and EV markets.

From my perspective, the most obvious characteristic of the Korean industries I just mentioned is that they exist here, they are very strong, and the industries can lean on each other to develop further and faster. Many countries have the presence of some of these industries, but not many have this breadth of such high-tech industries at such a large scale. Many countries have manufacturing, but not this level of innovation and development.

The advantage of these industries is that there are industry leaders headquartered in Korea. There are so many opportunities to collaborate, innovate and solve big challenges together to better the world!

By setting up business, R&D and manufacturing capabilities that are relevant to Korean industries, we focus on superior understanding of needs by being close to our customers. We believe if we can understand the issues, and have capabilities in Korea to both develop solutions locally as well as utilize our global technology assets, we can deliver solutions to our customers that help them succeed in the market. When we do that, we have the foundation for a strong and growing business.
What are the advantages of doing business in Korea?

First, smart consumers. Korean consumers are very sensitive to changes in product technology and marketing, responding to both of them immediately. Sometimes, their responses are considered to be one step ahead of global market trends. From the perspective of 3M Korea, which takes the lead in technology, such a propensity of the Korean market and consumers was a very lucrative factor for 3M.

Second, the dynamic features of Korean companies. Korean companies are hungry to win. They are hungry to win both domestically and globally. Korean companies, big and small, are companies with vision to grow. When we collaborate with these companies, we can win with them in Korea and we can win with them outside Korea.

Third, the depth of human resources. Korean employees are considered to be longer-term employees and more productive than those from other countries. Another strength is that a team's performance is high in Korea thanks to the Korean organizational culture that values "us" rather than "me."
What kinds of opportunities does the global ESG trends and Korea's new policies such as the Green New Deal and Digital New Deal offer for your company?

3M is committed to building a sustainable future for all that are consistent with the Green New Deal and good ESG policies.

3M created our Strategic Sustainability Framework to focus on three priority areas that align with shared global needs.

Science for Circular: Starting in 2019, we implemented a policy to ensure that every new product has a sustainability benefit. We are designing solutions that do more with less material. In 2021, we announced plans to reduce usage of virgin fossil-based plastic by 57 million kg by 2025.

Science for Climate: We have both the math and the path to bending the curve on carbon emissions and reducing water usage. 3M will reduce carbon emissions by 50% by 2030, 80% reduction by 2040, and 100% carbon neutral in its operations by 2050. 3M announced goals to reduce water use at its facilities by 25% by 2030 and to return higher quality water to the environment after use in our manufacturing operations.

And Science for Community, where we hope to create a more positive world through science and inspire the next generation of scientists—looking to help influence a more diverse generation of scientists that will solve the new problems facing new generations. We've been doing that for 17 years with our 3M Science Camp, having served 1700 middle school students, This year, we did our camp in a virtual format—another new innovation—and we had 53% female students. We just completed a Science Camp for underprivileged students who are pursuing the science field from June through November in 2021 with a grant from 3Mgives. And we launched the 3M Women in STEM scholarship last year where we are providing financial support to female college students in science-based fields.

We believe this framework aligns well with the goals and objectives of the Korean Green New Deal to build a sustainable future for all of us.
What Korean companies/agencies do you work with to strengthen your business partnerships?

We participate in a variety of forums, including AMCHAM Korea, FORCA, FKI, KBCSD, and the Asian Leadership Conference.

We have helped facilitate the formation of the ESG Committee in AMCHAM Korea to support understanding of ESG in Korea.

We are sharing our sustainability related knowledge with domestic companies to raise the capability of all companies to build a sustainable future.
What are 3M's future goals for Korea and Asia as a whole?

Unlocking the power of people, ideas and science to reimagine what's possible.

We want to build a diverse pipeline of talent for generations to come. At 3M, we apply science to make lives better, easier and more complete. We are creating a better world through science, and we want to inspire others to join us in that effort.

As a science-based company, we are all about innovation. It drives our business, fuels our passions, and allows us to improve lives. That's why so many of our community outreach activities focus on encouraging careers in STEM, and specifically Women in STEM, to support a diverse workforce in our future. Change for Good. We believe in an equitable and inclusive world, so we think, work and act to drive meaningful change that endures. Together, we commit to creating a more sustainable world for our future.

"Customer at our Core" is a key element of our culture. It means that we place a strong value on building good relationships with our customers. We believe that understanding well their problems, understanding well their opportunities—is a great competitive advantage for us. We leverage our global capabilities as often as we can and we believe that is how we will continue to help our customers solve their problems, and help our customers win in these important markets.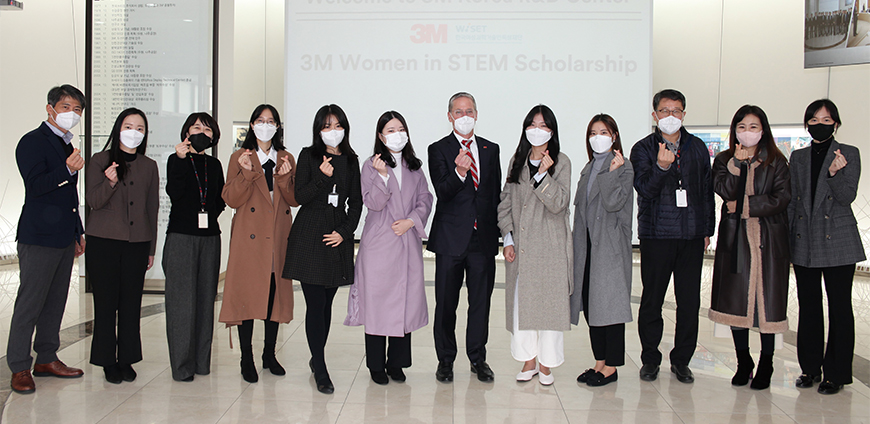 By Grace Park
Executive Consultant
Investment Public Relations Team / Invest Korea
Korea Trade-Investment Promotion Agency (KOTRA)