Home
Why KOREA
Success Stories
[Semiconductor / USA]

Intelligent Technology for a Better Future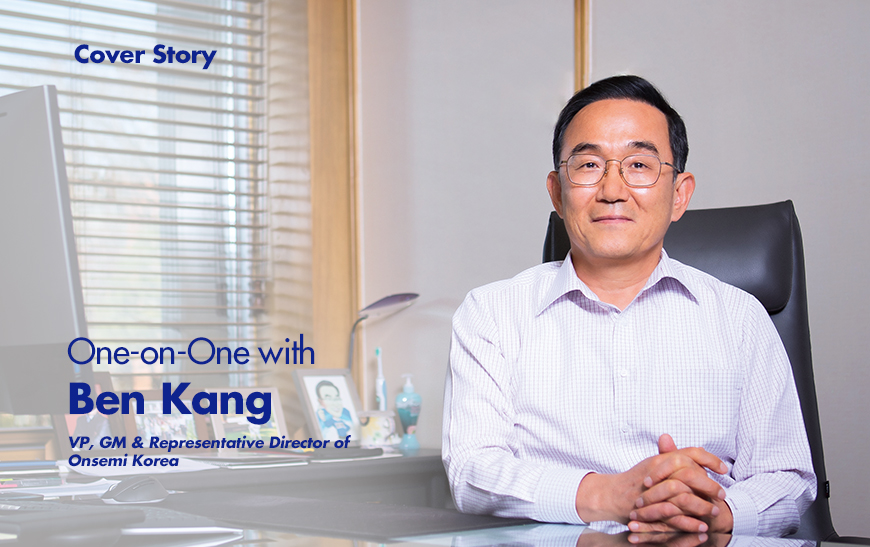 Invest Korea talks to Ben Kang, VP, GM & Representative Director of Onsemi Korea, to hear more about the company's operations in Korea and his experience doing business here.
Headquartered in Phoenix, Arizona in the Unites States, Onsemi is a leading manufacturing company which offers a portfolio of sensors, power management, connectivity, custom and system on chip (SoC), analog, logic, timing, and discrete devices.

Invest Korea interviews Ben Kang, VP, GM & Representative Director of Onsemi Korea, to hear more about the company's operations in Korea and his experience doing business here.
Please tell us a little bit about yourself.

I've worked for various companies throughout my 35-year career, and they were all integrated device manufacturers (IDMs), starting from the semiconductor division of Hyundai Electronics, which is currently Hyundai Hynix. Having finished my career at Hynix as the head of its Wuxi Fab in China, I took on a new challenge and joined Fairchild Korea Semiconductor as the representative director in 2010. Since Onsemi's acquisition of global Fairchild in 2016, I have served as the representative director of Onsemi Korea.

I believe I was able to build my career with companies at home and abroad over a long time, thanks to the Korean semiconductor industry's outstanding manufacturing technology, which enables the country to produce excellent products. I hope I can continue to contribute to further developing Korea's technology and competitive edge in semiconductor production.
Why did Onsemi establish a branch in Korea?

Before it acquired Fairchild in 2016, Onsemi was a leading manufacturer of low-voltage products while lagging behind in the high-voltage category. When it acquired three fabs of Fairchild, the Korean fab was highly valued as it was the only one capable of producing high-voltage products. Afterwards, Onsemi was able to complete the product portfolio ranging from low-voltage to high-voltage, all thanks to the Korean fab. The Fab Owners Association evaluated each of Onsemi's fabs after the acquisition, and the results found that the Korean fab not only excelled in manufacturing unit cost, a key indicator of competitiveness, but it emerged as the role model of other fabs as it also performed exceptionally in most areas including product export (more than 99%), parts replacement costs, and availability.

These results led to Onsemi's headquarters' strong interest and investment, and the company is currently investing in the production of silicon carbide (SiC) products, which are expected to grow as Onsemi's main product. While it is very tricky to manufacture SiC products due to the multiple defects inherent in the raw material itself, the Korean fab tackled all the difficulties and successfully produced the initial version of SiC in 2014, followed by the successful launch of diodes in 2015 and MOSFET in 2018. The prowess and commitment of the Korean fab enabled Onsemi's headquarters to maintain its business in Korea and make additional investments.
What are the advantages of doing business in Korea?

One advantage comes from the highly skilled and educated workers in the Korean semiconductor industry. Recent statistics show that the Korean semiconductor industry has more than 1,100 companies and employs around 170,000 workers. Since around 60 percent of them are working in the device field, there is the advantage of being able to tap into a rich pool of workers with different work experience. Korea also values education and annually produces about 20,000 new entry-level workers majoring in electronics, electric or materials. As semiconductor is a very popular sector among students, businesses can recruit exceptional talent.

Moreover, Onsemi is a producer of non-memory semiconductors, but if we look at Korea's memory semiconductor sector, the country's technological edge in the manufacturing process backed by its top-class competitiveness guarantees effective investment and price competitiveness. Korea's world-class 5G communication infrastructure and highly-advanced smartphones, cars and other industries also allow businesses to develop semiconductor technology and find a customer base. I believe the semiconductor industry will benefit from the Korean government's strong will to support the industry and the recent introduction of the K-semiconductor Strategy, offering tax benefits, financial grants and regulation exemptions on the national level.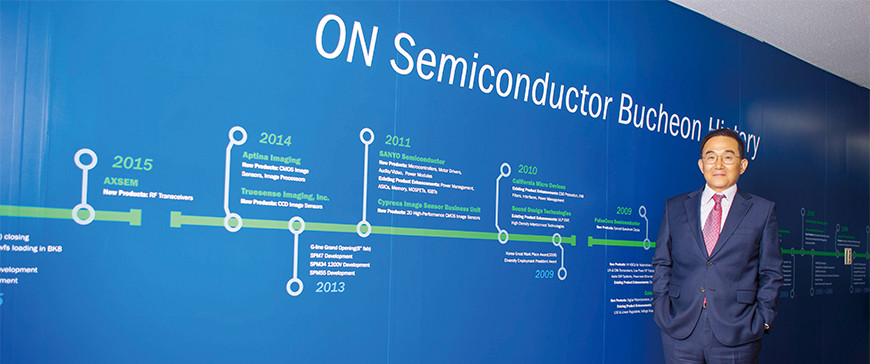 What are some characteristics of Korea's semiconductor/manufacturing industry, and what kinds of strategies did Onsemi utilize to target the Korean market?

Not only does Korea have excellent human resources and strong backbone industries needed for the semiconductor industry, it has innovative corporate culture and provides government support, enabling businesses to stay highly competitive.

Onsemi will make the most of these advantages and build a production system that meets market demand as well as producing high-quality products so as to emerge as the best and biggest power semiconductor production base not just in Korea but throughout the world.
What kind of opportunities does Korea's new policy schemes such as the Green New Deal, Digital New Deal or ESG offer for your company?

A company's response to environmental issues is no longer just a business item for profit-making but a matter of survival. As the Korean government's policies are well-aligned with the way Onsemi produces and manages products, I believe it will play to our great advantage when doing business in Korea. Onsemi is committed to the evolution of sustainable energy with its leading solutions including highly-efficient solar-powered LED strings, intelligent power technology for industry-grade power and storage systems. It is also building energy infrastructure such as charging stations with our highly-efficient intelligent power solutions incorporating both IGBT and SiC.

Moreover, SiC semiconductors expected to grow as the Korean fab's key categories are customized to EVs, which means they operate more stably in high-voltage compared to silicon semiconductors while reducing power loss from the existing rate of around ten percent to around four percent. Not only do they improve EV fuel efficiency by more than ten percent, they also cut carbon dioxide emissions. The demand for SiC semiconductors is expected to grow rapidly considering the EV market's exponential growth since the introduction of more stringent ESG regulations by countries around the world in 2020, with experts predicting the market to grow by more than five-fold by 2025.
What Korean companies/agencies do you work with to strengthen your business partnerships?

The governments of Bucheon City and Gyeonggi Province where we are located in are supporting us with cash and tax benefits and other regulatory exemptions for our investment. Government agencies, including MOTIE, are dedicated to supporting businesses, and supporting organizations (including the chamber of commerce) also spare no effort in supporting Onsemi and the semiconductor industry in general.

While the semiconductor industry involves building devices and requires close partnership with equipment and materials suppliers to ensure business success, Onsemi has solid partnerships with major Korean companies including SK Siltron, LS Nikko, Soulbrain, SK Materials, Wonik, and Ramtech as well as small but strong materials, parts and equipment suppliers including Join Technology. The partnerships with local companies are emerging as a key factor for business success considering the growing risks associated with procuring raw materials and equipment. Onsemi is committed to seeking active exchanges with Korean companies for our stable operation and ultimately for the semiconductor industry to rise as the nation's key industry.
What are Onsemi's future goals for Korea and Asia as a whole?

Onsemi plans to go carbon-neutral by 2040, and our business is focused on increasing production capacity for SiC semiconductors, image sensors and other key components of EVs and self-driving cars. This is well-aligned with Korea's diverse industrial policies that I have already mentioned, and the Korean fab's vision is to supply key components of future industries both locally and internationally by focusing on SiC semiconductors and highly-efficient power semiconductors.

More specifically, the Korean fab is expected to emerge as the world's biggest SiC production base within a few years by making continuous investments needed to expand the production facilities for SiC products, expanding the product portfolio, improving the fab yield and upgrading our production equipment.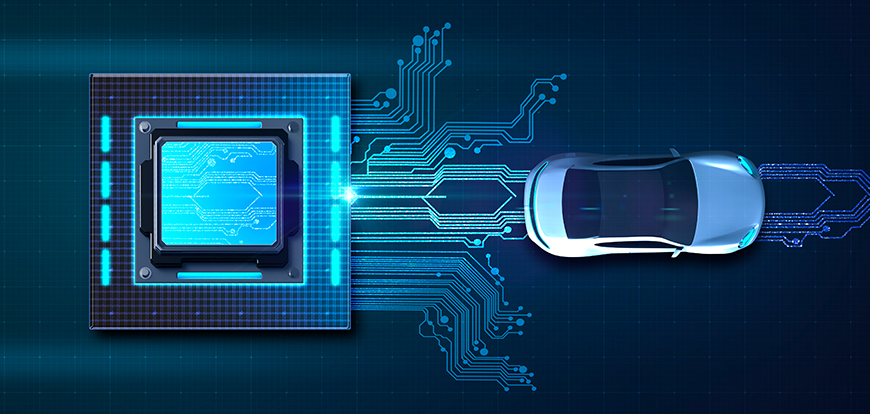 By Grace Park
Executive Consultant
Investment Public Relations Team / Invest Korea
Korea Trade-Investment Promotion Agency (KOTRA)