Home
Why KOREA
Success Stories
[Transport and logistics / Norway]

Redefining Space and Storage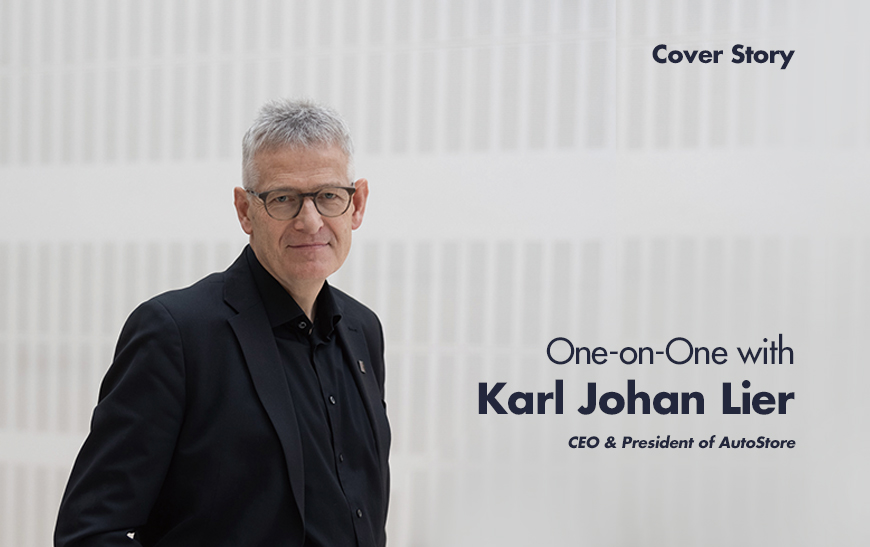 Invest Korea talks to Karl Johan Lier, CEO & President of AutoStore, to learn more about the company's operations in Korea and his insights into doing business here.
AutoStore, founded in 1996, is a warehouse robot technology company that invented and continues to pioneer cube storage automation, the densest order-fulfillment solution in existence. The company's focus is to marry software and hardware with human abilities to create the future of warehousing.

The company is headquartered in Nedre Vats, Norway, and has global offices in the U.S., UK, Germany, France, Spain, Italy, Austria, South Korea, and Japan. AutoStore operates over 750 systems in over 40 countries in a wide range of industries. All sales are distributed, designed, installed, and serviced by a network of qualified system integrators it calls "partners."

Hailing from Norway, Karl Johan Lier was appointed Chief Executive Officer & President of AutoStore in January 2017. Prior to this, Mr. Lier held the position as CEO & President of Hatteland (2008-January 2017), Nordic Managing Director at Arrow Electronics (April 2000-April 2008) and Chief Financial Officer at Hatteland (July 1993-March 2000). He holds a master's degree in both finance and accounting from the Norwegian School of Economics and Business Administration (NHH).

Read on to learn more about the company's operations in Korea and Mr. Lier's insights into doing business here.
Please tell us a little bit about yourself. What brought you to Korea?
Korea is one of the biggest economies in the world with a wide variety of manufacturing industries and is also one the world's highest-ranked e-commerce shopping producers and consumers. This naturally contributes to a large logistics infrastructure with a high demand for advanced intralogistics processes and technologies, in which AutoStore is best positioned to service this as a key industry player and driver of innovation.
AutoStore provides a unique automatic storage and retrieval system called cube storage, which is recognized as the most innovative intralogistics solution in the market. The idea came up in the mid-90's and commercialization of this idea first took place in 2005. Since then, the business has grown exponentially year-on-year, being noted for its innovation and sustainability driven solutions.

What kind of company is AutoStore, and what is its history?
At the beginning of the 1990s, the Hatteland Group built a large warehouse to store electronic components. When shelves were filled to capacity in the first month, Hatteland's Technical Director Ingvar Hognaland thought, "Why do we store things like dominos, when we could store them like a Rubik's Cube? Let's get rid of the air! Stop the 'air housing' and start warehousing."
That became the birth of cube storage automation and AutoStore. AutoStore was founded in 1996 and has been a warehouse robot technology company since the very beginning. Continuing to pioneer cube storage automation, AutoStore has the densest order-fulfilment solution in existence. Our focus is to marry software and hardware with human abilities to create the future of warehousing.
Today, AutoStore is a global company, with over 750 systems in more than 40 countries in a wide range of industries. All sales are distributed, designed, installed, and serviced by a network of qualified system integrators we call "partners". The company headquarters is located in Nedre Vats, Norway, with offices in Oslo (Norway), the U.S., UK, Germany, France, Spain, Italy, Austria, Korea, and Japan.
Why did AutoStore establish a branch in Korea?
The market size and demand for innovative technology make Korea one of the key countries in our strategy. Since 2013, we have served the Korean market through partners and recognized the further potential for market development.
With rapid changes in the e-commerce landscape in the last years, we have decided to strengthen our market presence by opening our own office in Korea targeting to establish proactive and stable activities alongside our partners.
What are the advantages of doing business in Korea?
I think that the level of the Korean e-commerce market is extremely well developed, and is leading the world in a number of areas.
In Korea, the online-to-offline ratio is 30 percent, the highest in the world, and the domestic demand for e-commerce automation is increasing. From this point of view, now is the perfect time for Korean companies to introduce logistics automation systems. This is because, as the number of e-commerce orders increases, labor intensity increases, while labor costs are also gradually increasing.
Along with the growth of e-commerce, many domestic companies are strengthening their e-commerce and fulfillment services. However, the demand for automated warehouses (ASRS) is still in its infancy, with most of the investment being focused on shipping-related sorting and transfer systems. Now is the time where companies experiencing automation complications or require urgent parts to secure delivery competitiveness, are starting to consider ways to better their storage and warehousing operations.
We believe that shifting some of the growing demand for manpower to automated systems will allow workers to work in a safer and better environment. Factories take a long time to automate, but logistics must move quickly to keep up with rapidly changing market conditions.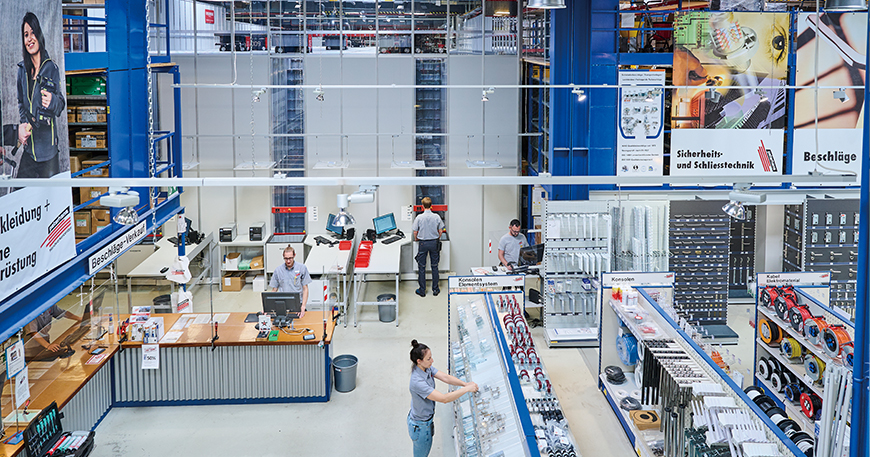 What are some characteristics of Korea's automation/manufacturing industry, and what kinds of strategies did AutoStore utilize to target the Korean market?
In Korea, as in any othergoi to advanced economy, e-Commerce is growing at an unseen speed, and the fast market transition is at hand. There are many new ideas and businesses catching consumers' eyes. Yet many of them fail to see at an early stage the importance of intralogistics as a core competence for sustainable revenue and profit growth as an e-commerce company. Still, very few warehouses are automated—in fact, only 15 percent of warehouses globally—and this number will continue to grow for years to come driven by these megatrends.
What kind of opportunities does Korea's new policy schemes such as the Green New Deal, Digital New Deal, or ESG offer for your company?
The general direction of ESG, Green and Digitalization are topics that AutoStore closely relates to. These trends and policies will lead the companies to investigate the direction of safer and healthier work environments for warehouses, energy efficient processes and smarter warehouse and fulfillment systems.
Companies have many ways of integrating these topics to their daily business, and AutoStore offers a clear solution in a big way. With AutoStore, customers can operate complex warehouse processes in a much smaller footprint that eliminates many work hazards and physical strains originating from long picking distances. This also enables workers to have the desired items consolidated in one area in 10 to 20 times of a shorter period of time.
One of our latest customers in Korea called Fassto has obtained pre-approval for a "Smart Logistics Center," issued by the Ministry of Land, Infrastructure and Transport, based on an AI automation system in which AutoStore plays a central role. This is only the first case, and more AutoStore-based "Smart Logistics Centers" are on the way.
In the aspect of energy efficiency, our robots use so little energy that 10 R5 robots will use same energy as one vacuum cleaner. Also, robots do not need lights, cooling or heating. For this reason, many of our customers mention a whopping 40 to 60 percent savings in electricity bills.
What Korean companies/agencies do you work with to strengthen your business partnerships?
AutoStore currently operates across a range of warehouses from varying industries such as grocery, apparel, sports apparel, machinery, parts, and so on. We work currently work with a mix of brilliant and well known Korean partners such as LG CNS, Samsung SDS and Asetec.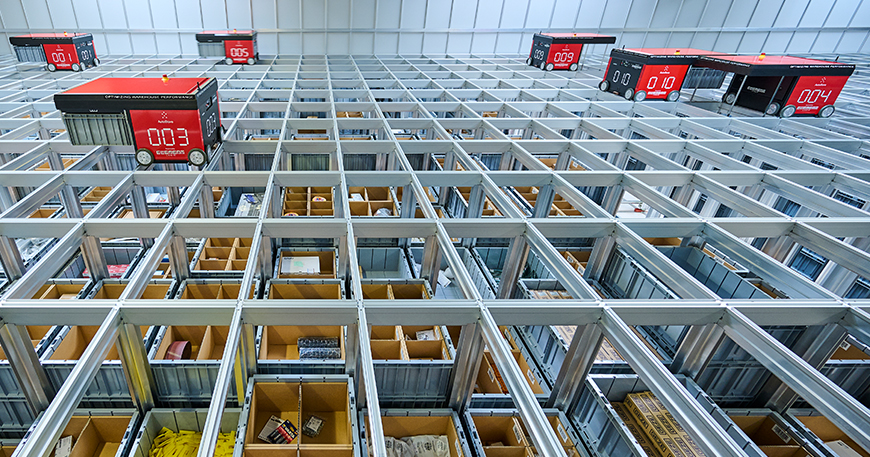 What are AutoStore's future goals for Korea and Asia as a whole?
Korea and Asia as a whole is an important growth area for AutoStore. Asia is the region with the lowest automation penetration today, and we believe Asia will be the fastest growing market going forward.
In addition to our existing partnerships in the region, we have ramped up the APAC expansion in 2021. By adding local resources as well as Samsung, Asetec, and SoftBank Robotics to our partner network, we provide a strong platform for growth and expansion.
By Grace Park
Executive Consultant
Investment Public Relations Team / Invest Korea
Korea Trade-Investment Promotion Agency (KOTRA)