Home
Why KOREA
Success Stories
[Other / Australia]

Collaboration for Mutual Success : One-on-One with James Choi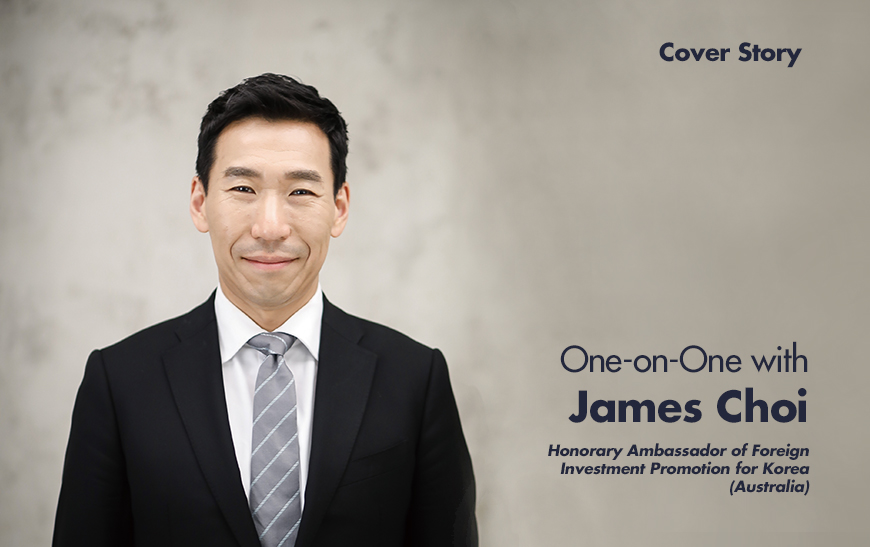 Invest Korea talks to James Choi, Honorary Ambassador of Foreign Investment Promotion for Korea, to gain more insight on Korea's business environment and what Korea can offer for foreign companies.
James Choi was Australia's Ambassador to the Republic of Korea from 2016 to 2021. During his term, he managed the upgrading of the Australia-Korea relationship and facilitated a rapid expansion in trade and investment ties, especially in infrastructure and financial services. He led the Australian Government's strategy to create a hydrogen supply chain with the Republic of Korea, creating the basis to transform the bilateral energy partnership.

James was also Senior Adviser to Australia's Foreign Minister from 2013 to 2016, overseeing the direction of Australia's foreign relations with Korea, China, and Japan. He was Australia's Ambassador to Denmark (2010-2013), with previous postings to Australia's Permanent Mission to the United Nations in New York (2002-2005) and Seoul (1995-1997). While in Canberra, he led Australia's consular support for Australians overseas, managing global crises, terrorist attacks and high-profile consular cases. James shaped Australia's international policy and engagement towards Asia and Australia's hosting of the APEC Leaders' Summit while working as Senior Adviser in the Department of the Prime Minister and Cabinet.

After 27 years in public service, James completed his ambassadorial term and resigned to establish J2 Advisory in 2021. At J2 Advisory, James is using his extensive experience and networks to accelerate opportunities in the hydrogen economy in Korea and Australia as both economies transition to a low-carbon future. In addition, he has been appointed as an adviser to the Korean steelmaking giant POSCO. He is a Senior Adviser to Prostar Capital and is a Director of Flowerstone, an investment company assisting startup initiatives in Australia. James graduated from the University of Sydney with degrees in economics and law.

Read on to gain more insight on Korea's business environment and what Korea can offer for foreign companies.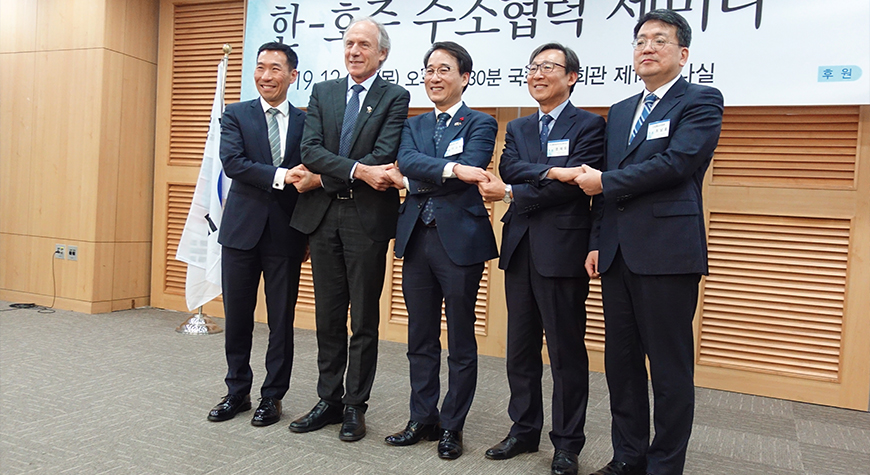 Please tell us a little bit about yourself. What is your story and your relationship with Korea?
I served as an Australian diplomat for over 25 years and had the privilege to be posted to Korea twice; as Third Secretary from 1995 to 1997 and as Ambassador from 2016 to 2021.
In leading Australia's political and economic engagement with Korea over several decades, I witnessed Korea's rapid rise into the ranks of one of the world's most important economies, while our two countries have become even closer trading and investment partners.
I am now utilizing my extensive networks in both Australia and Korea to develop and accelerate opportunities in bilateral trade and investment, especially in the areas of hydrogen and critical minerals.
What are the historical, economic, or cultural qualities of Korea that appeal to you the most?
I am a keen student of Korean history and have been constantly amazed how Korea has maintained a unique culture and identity in the midst of North Asia's intense geopolitical contest.
The fact that Korea rose from the ashes of the Korean War to become a top 10 economy is an incredible achievement.
Korean companies are now globally recognized brands. It is also Korea's recent emergence as a cultural superpower which is truly phenomenal. The world is in love with K-pop and Korean high-tech consumer products. It is Korea's creativity and innovation that is inspiring the world.
Korea's success is a testament to the resilience, creativity and hard work of successive generations of Koreans.
On the back of your extensive experience in high-ranking government posts, as Australian Ambassador to Korea, as well as advisor and CEO of private companies, what are the advantages of doing business in Korea?
Korea is truly an economic powerhouse. It has many strengths, especially its advanced research and development capabilities, a dominant position in high-end electronics and an impressive ICT infrastructure that underpins one of the most connected societies in the world.
It is Korea's ability to innovate that is attracting foreign investment. This the reason why Korea was ranked 1st in the 2021 Bloomberg Innovation Index.
I would also point to Korea's highly skilled, talented and motivated workforce as the true engine of Korea's economy. I have met so many impressive people in Korea from business owners to students, academics to entertainers, who are leaders in their fields.
Korea has a bright future if all of Korea's talented people are given opportunities to succeed on the world stage.
In line with the global trends of green and digital transitions, what kinds of business opportunities does Korea offer for companies from Australia and around the world?
It is inevitable that the global economy will shift towards a low-carbon future. The Korea-Australia trade and investment relationship is also set to follow this path.
Korea has ambitious plans to develop a hydrogen-based economy. The strategy to build a national network of hydrogen refueling stations, fuel cell generation facilities and hydrogen storage infrastructure is truly impressive. But Korea will need to establish an overseas supply chain for hydrogen to meet anticipated demand.
This is where Australia fits it. Australia has the world's best renewable energy potential and is set to be a global leader in clean hydrogen production.
The scope for Australia and Korea to cooperate in developing the global hydrogen supply chain is enormous, drawing on Korea's technological innovation and broad industrial base and Australia's significant expertise in resource development.
We may see in the not-too-distant future Hyundai Nexos in Seoul fueling up on Australian produced clean hydrogen. And it will be the close collaboration of key Australian and Korean hydrogen companies that will make this happen.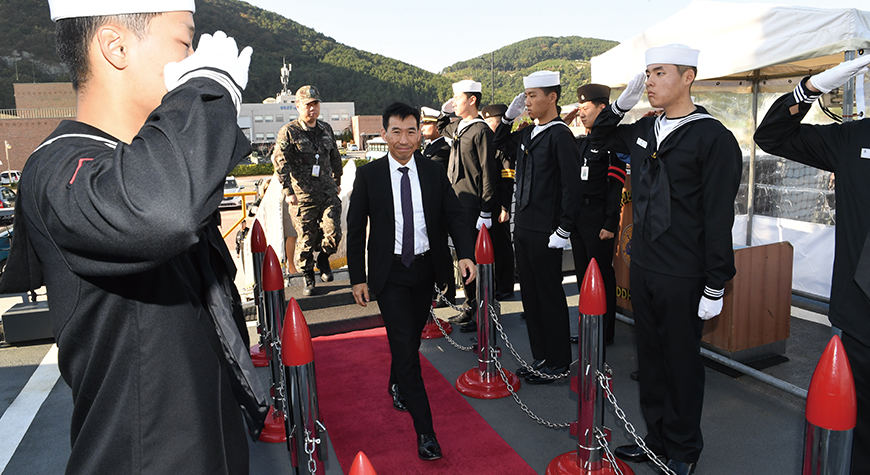 The theme for this month's issue of IK magazine is Korea's network and ICT industry. How do you view the Korean ICT market and how can companies from your country take advantage of what this industry, in particular, has to offer?
Korea has a well-earned reputation as a global ICT industry leader. Having recently lived in Korea, it's not hard to see why. Home to world-leading electronics and ICT companies such as Samsung, LG, SK and KT, Korea's economic growth is now being delivered on a digital platform.
And I still remember the lightning fast internet connections available to all Koreans which I envy. It appears that the whole country has embraced new technologies in everyday life.
Australia's own digitech ecosystem is booming. Built on Australia's rich history of research in pure science, we are building significant expertise in artificial intelligence, robotics, blockchain technology and cyber security.
Our flourishing startup ecosystems have produced globally significant tech companies such as Atlassian and Canva. Google is so confident in Australia's digital future that it recently announced at USD 1 billion investment in Australian infrastructure, research and partnerships.
I think much more could be done to link Australia's expertise in research and innovation with Korea's significant capabilities in commercialization and taking high-quality products to market. Korean companies would benefit from exploring the capabilities of Australia's digitech industry.
What are your aspirations for Korea-Australia relations and what would you like to accomplish during your term as honorary ambassador?
Australia and Korea are similar sized economies with strong economic complementarities. We are like-minded democracies with overlapping interests in the Indo-Pacific region. In many respects, we are natural economic and strategic partners. Frankly, we should be doing much more together in shaping the future of our region.
As a diplomat serving in Korea, I focused on building the bridges and links between our two countries, particularly in establishing the basis for an Australia-Korea hydrogen partnership. As Honorary Ambassador, I'm keen to continue this work, focusing on practical commercial outcomes that will accelerate the development of a closer economic and trade partnership, especially in the area of hydrogen.
The other key emerging opportunity is the critical minerals supply chain. As Korean companies develop the next generation of batteries for electric vehicles, it will be Australian lithium, nickel and graphite that will supply the requirements of Korea's battery industry.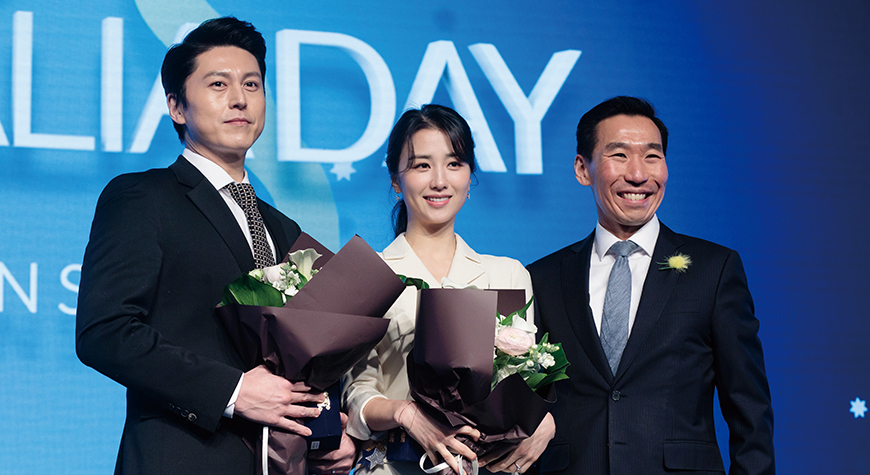 Can you tell us some of your ideas for revitalizing the business and investment relations between Korea and Australia going forward?
We need to re-conceptualize the Australia-Korea business and investment relationship.
While Australia and Korea are already important trading partners, much of it has gone un-noticed and is under appreciated. The critical role that Australian coal, iron ore and LNG have played in fueling Korea's economic growth for many decades has not been given the recognition that it deserves.
And while many Koreans study and holiday in Australia, not many Koreans realize that Australia has a rich history in scientific research and that our universities are among the best in the world. Indeed, not many Koreans would realize that the Wi-Fi function on their smart phones was an Australian innovation.
I hope that the continuous engagement of our respective business communities, especially in the new areas such as hydrogen, critical minerals, ICT, digitech and biotech will lead to a new phase in our economic partnership and lift the profile of Australia-Korea relations.
I am encouraged by the number of young Australians that now want to visit and study in Korea attracted by the Hallyu (Korean Wave). This will lead to the next generation of Australian business leaders understanding Korea's potential and wanting to do business with Korea. I am sure that the next generation of Korean and Australian business leaders will fulfil the potential in our mutually beneficial trade and investment relationship.
By Grace Park
Executive Consultant
Investment Public Relations Team / Invest Korea
Korea Trade-Investment Promotion Agency (KOTRA)