Home
Why KOREA
Feature Stories
To Create a Better, Healthier World for All People : Gilead Sciences Korea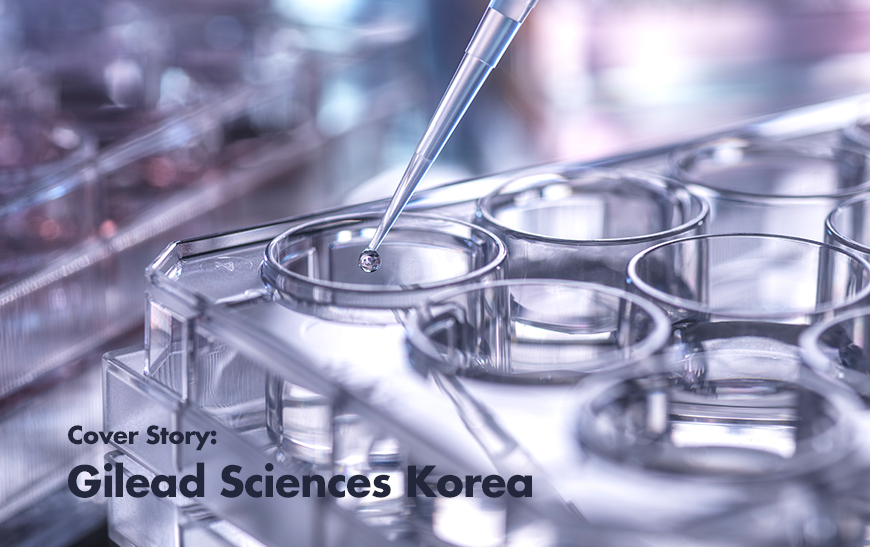 A Small but Strong Organization Creates Innovative New Drugs for Complete Recovery
Originally founded in the U.S. in 1987, Gilead Sciences is a research-based biopharmaceutical company that discovers, develops and commercializes innovative medicines in areas of unmet medical need. Then, in 2011, it founded Gilead Sciences Korea as Gilead Sciences' first Asian affiliate. The company released 10 products in the liver disease, HIV/AIDS, and anti-fungal immunity sectors, recording KRW 170.7 billion in domestic sales in 2019, leading the development and supply of innovative new drugs.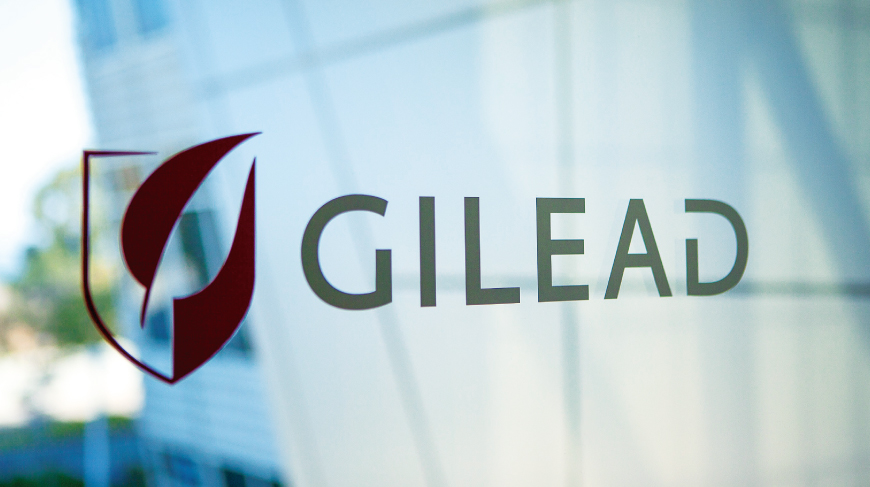 Let Us All Learn from Gilead
Tamiflu became familiar to the public with the epidemic of swine flu in 2009. Swine flu claimed the lives of many people, but Tamiflu, which enabled the management of the swine-origin flu at the level of a mild flu, was developed by Gilead Sciences (hereinafter Gilead).
Based in Foster City, California, Gilead is a research-based biopharmaceutical company that discovers, develops and commercialized innovative medicines in areas of unmet medical need. Starting as a company founded by 29-year-old Dr. Michael Riordan in 1987, the company became one of the world's top 10 pharmaceutical companies, with sales of USD 24.89 billion (approx. KRW 28 trillion) in 2014, 27 years after its launch. There are currently more than 14 million people in 140 countries around the world who take Gilead-made treatments. What is the secret of the company starting as a small venture company and growing into one of the world's top 10 pharmaceutical companies in a short period of time? General Manger Lee Seung-woo of Gilead Sciences Korea says the factor behind Gilead's success is selection and concentration.
"When developing Tamiflu® Gilead was a small organization with only 300 people. At the time, two innovative drug candidates were being developed. One was Tamiflu, and the other was the HIV/AIDS treatment called Viread®. We decided to choose one and focused on Viread. As for Tamiflu, we transferred the technology to Roche, a multinational pharmaceutical company. From the beginning, Gilead has focused on what the company could do through selection and concentration."
Gilead adopts a policy to keep a small number of selected people. Today, 12,000 employees are working at Gilead around the world. This is a relatively small number of people for a multinational company, but they seek an efficient organization. In fact, as of 2019 global sales to-taled KRW 27 trillion, and per capita employee sales are overwhelmingly the top in the pharmaceutical industry. Furthering a small organization allows flexibility and agility in making decisions. Two-thirds of production is outsourced, and the entire company is immersed in research to develop new drugs.
Gilead is committed to researching and developing treatments for life-threatening diseases based on its expertise in the antiviral domain. As of 2019, the annual R&D investment alone was about USD 9.1 billion (approx. KRW 10 trillion), and 29 pipeline development projects are underway worldwide. It is investing in more than 400 phase II and phase III clinical studies focusing on HIV/AIDS, hepatitis and anti-cancer drugs.
Gilead has expanded its scope through M&A. In 1999, the company acquired Nextar—with the antifungal drug AmBisome®—and laid the foundation for a new drug development. It also made a bridgehead into Europe with its sales revenue, while in 2012 it acquired Pharmaset®, the developer of the hepatitis C drugs, Sovaldi and Harvoni.
Soon after, Gilead proved its capabilities by completing phase III clinical trials of Sovaldi and then releasing Harvoni, which set a record as the world's most prescribed drug that year, with KRW 16 trillion worth of sales in 2015.
Gilead has been focusing on developing treatments for viral diseases since its inception, and has rapidly grown into a global top-class pharmaceutical company with sales of USD 22 billion (approx. KRW 27 trillion) internationally and market capitalization of USD 95.6 billion (approx. KRW 117 trillion) in 2019 by selling only 26 treatments. In March 2011, Gilead Sciences Korea, a Korean subsidiary of Gilead, was established. It was the company's first Asian affiliate.
As Lee Seung-woo said, "Gilead was such a small company that at first we focused only on the U.S. Then, in the late 1990s, it acquired Nexstar and established affiliates in Europe. About 10 years later, the company established affiliate in Korea, the first one it had done in Asia. Korea is a country where national health insurance is implemented by the federal government. Because the market is so big, once they earned the government's permission and sales started, it has had the ability to grow to a greater extent. In addition, Korea had the high demand for hepatitis B treatments, which Gilead was focusing on. That was one of the reasons for the company to decide on entering Korea."
In fact, the hepatitis B viral resistance rate is particularly high in Korea, so patients and medical staff had great expectations of Viread. Gilead entered the domestic market with Viread amid the industry's heated interest.
In 2012, Korea's Ministry of Health and Welfare selected Gilead as a role model for "innovative pharmaceutical companies" along with Pfizer (U.S.) and Teva (Israel). Although Gilead was smaller than large global pharmaceutical companies, its process of growing through aggressive out licensing (a system that permits other companies to sell goods or materials with intellectual property rights) based on strong technology suited the needs of Korean pharmaceutical companies. Innovative pharmaceutical companies in Korea scrambled to make Gile¬ad as their benchmark under the slogan "Like Gilead!"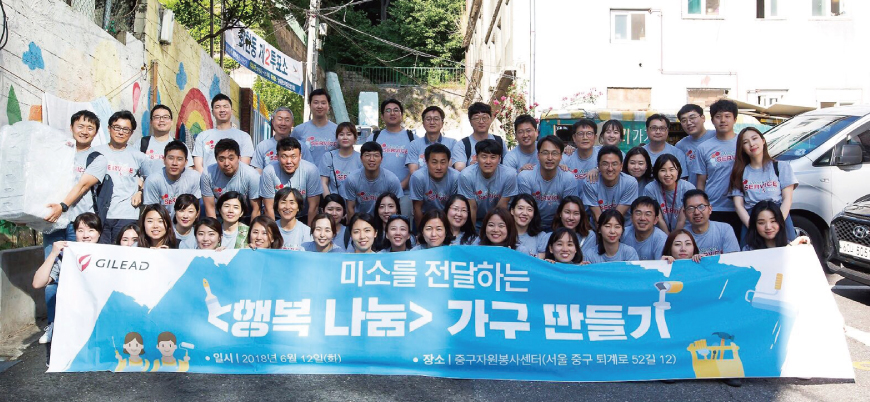 A Mega-blockbuster Deal Worth KRW 100 Billion
When Gilead's entry into Korea was decided upon and the first head of the Korean affiliate was announced, the pharmaceutical industry became even more interested because Lee Seung-woo, known as the "Hand of Midas," was selected. Lee, who had been a General Manager of MSD Korea, AstraZeneca Korea, and Wyeth Korea, has also continued his myth at Gilead Sciences Korea. He made Viread a mega-blockbuster deal worth KRW 100 billion and led the market for hepatitis C treatments with products that included Sovaldi. In addition, the company successfully commercialized innovative new drugs which led to paradigm changes such as Korea's first Single Tablet Regimen for HIV treatment and interferon-free oral hepatitis C treatment, continuing Gilead's world-leading reputation. However, when Lee Seung-woo launched Gilead Sciences Korea, he emphasized value more than sales.
Lee was quoted as saying, "In 2013, I came to Gilead and created a corporate vision with all the employees, about 30 people at the time. I had to unite my employees with various experiences from many different companies. We had a lot of discussions on the topic of things like "What do we want this company to look like in five years?" and derived the slogan "We will be the most scientific, ethical and patient-oriented company in Korea!" The vision of becoming the most scientific, ethical, and patient-oriented company was worth a challenge regardless of the size of sales. That is how we started, but not even five years since its establishment, the company had already become the leader of the HIV, hepatitis B, and hepatitis C markets. It was very rewarding. I particularly liked sharing the corporate vision with my employees."
Gilead Sciences Korea does not directly handle R&D. Under the principle of a small but strong organization, partnerships are used a great deal in Korea. It has a long-standing partnership with Yuhan Corporation, with which Gilead has already formed several strategic partnerships to supply innovative new drugs such as Stribild and Genvoya to HIV patients in Korea. Yuhan Corporation is the largest partner among Gilead's global contract manufacturing organizations (CMOs).
In January 2019, Gilead signed a deal with Yuhan Corporation for a USD 785 million (KRW 880 billion) technology export contract to jointly license and co-develop new drug candidates for nonalcoholic steatohepatitis (NASH). Yuhan Corporation and Gilead jointly conduct nonclinical research, while Gilead is responsible for global clinical development.
Gilead also carries out commercialization around the world, and Yuhan Corporation is in charge of commercialization in Korea. The long-standing partnership between the two companies and the Korean affiliate's role of a bridge between them have enabled such a large contract. Gilead Sciences Korea, where 70 experts in different fields were working with great teamwork as of 2020, is working hard to develop the nation's health and medical infrastructure as well as rapidly supply innovative new drugs to Korea by investing in clinical trials and research in Korea.
Remdesivir: The First U.S. FDA-approved COVID-19 Treatment
In January 2020, news of pneumonia came from Wuhan, China. On January 23, the cause of the Wuhan pneumonia was identified as a new coronavirus and Wuhan was sealed off. Until then, people could not even imagine that the COVID-19 pandemic would last for more than a year. At that point, however, Gilead's research team was moving fast. Gilead, a company specialized in viruses, had an anti-virus compound library and began reviewing numerous results that it had been studying.
Remdesivir had been developing an Ebola treatment for 10 years, but it stopped work on it because it failed to prove its efficacy. However, the analysis concluded that it could function as a cure for COVID-19. This was a discovery made in Gilead's accumulated R&D history of new drugs, partly through its Ebola treatment research. Clinical trials began in March 2020 and the U.S. Food and Drug Administration (FDA) approved the emergency use of Remdesivir in May. Remdesivir has since been used as a COVID-19 treatment in many parts of the world. When U.S. President Donald Trump was treated for COVID-19, he was also given the medication, drawing media attention.
As Lee Seung-woo explained: "It is an unprecedented case in the history of treatment medicine. There is no history of clinical trials and manufacturing worldwide in such a short time. We didn't see this in terms of company profits, we saw it as a crisis of public health and humanity, and decided that anything that could help should be done quickly. As Gilead is a company specializing in antiviral drugs, we worked with a mission, feeling 'If a company develops it, that should be our company'."
Lee continued, "Of course, it was not just Gilead's resources. It was made possible because approval authorities also worked in close partnership with the company to handle an emergency where there were no other options."
In May 2020, Remdesivir was approved for emergency use, and was then officially approved by the U.S. FDA in October and recognized as the world's first treatment for COVID-19 infections. The company made early investments to increase supply capabilities, which is how it was possible to make Remdesivir available at hospitals across the U.S. at that point. Aiming to help as many patients as possible in a quick and responsible manner, Gilead invested USD 1 billion (approx. KRW 1.2 trillion) in the development and manufacturing process of Remdesivir by the end of 2020.
Gilead Sciences Korea has been working closely with approval authorities, including the Korea Disaster Control and Prevention Agency and the Ministry of Food and Drug Safety, since the early days of the COVID-19 spread in order to supply Remdesivir. Clinical trials were the only opportunity for COVID-19 patients around the world to use Remdesivir until it was licensed as a drug; patients in Korea could only receive Remdesivir when they participated in clinical trials.
As Lee said, "Korea conducts the world's sixth most clinical trials nationwide, and Seoul has the most clinical trials conducted of any city in the world. Seoul has a population of 10 million, or 20 million when the metropolitan area is combined as a whole. There are many large hospitals located in that area. Each hospital's expertise and their doctors' enthusiasm for clinical research are so high that not only Gilead but also many multinational companies now conduct global clinical trials in Korea. The company's past experience in Korea has helped Gilead assist many people during the COVID-19 pandemic."
Turning a Handful of Pills into One Pill
In Korea Truvada was approved in 2010 before the establishment of the Korean affiliate. Starting with this, the company has been leading the domestic HIV/AIDS treatment market, and has supplied HIV/AIDS medicines to Korea for the past 10 years, including Biktarvy, which it released in July 2019. Other companies have also manufactured HIV/AIDS medicines, but Gilead has made innovations to its own treatments. With a Single Tablet Regimen of Gilead, patients can reduce their previous 30 to 35 pills taken at a time to one or two pills. For the first time in the world, Gilead succeeded in turning a handful of treatments to just one pill a day.
In 2018, Truvada opened the era of HIV/AIDS prevention in Korea by being approved by the Korean government as a "Pre-Exposure Prophylaxis (PrEP)." This was the result of scientists having a sense of mission and pride at Gilead; they believed that they had to work hard. If not us, they thought, there is no one who can achieve this.
Gilead also developed innovative results in the treatment of hepatitis B and hepatitis C. The resistance rate of the hepatitis B drug, Viread is 0 percent. After eight years of tracking clinical trials, it was confirmed that the rise in rates of drug resistance was 0 percent. The hepatitis C treatment Sovaldi, developed by Gilead, showed a cure rate of 97 percent in domestic clinical trials, and Harvoni showed a cure rate of 99 percent. Now, when hepatitis C develops, it is almost 100 percent cured by taking pills for just 12 weeks. Although Hepatitis C was difficult to treat in the past, Gilead realized a way for people to make a complete recovery. The World Health Organization set a goal of eradicating hepatitis C by 2030. Through Gilead, it has become possible to achieve that goal quickly.
Lee Seung-woo talked about this by saying, "I think the raison d'être of pharmaceutical companies lies in developing these new drugs. Personally, my father died of hepatitis C. At that time, there was no treatment, so it was not uncommon to lose a loving family member to hepatitis C. Now, Gilead dreams of a world without HIV/AIDS. It may take 10 years or 20 years, but we are developing a drug that can cure HIV/AIDS completely."
Lee continued, "Some people ask why Gilead keeps developing new drugs even though we still have patents for new HIV/AIDS drugs. But we believe that we should continue to develop new drugs for patients. The same goes for hepatitis B. When completely cured, the patient disappears, but Gilead continues to pursue scientific innovations for patients." Lee says Gilead's belief is the key to instilling pride and loyalty among employees, and he believes that giving hope and saving lives through new drugs is the real drive behind any pharmaceutical company.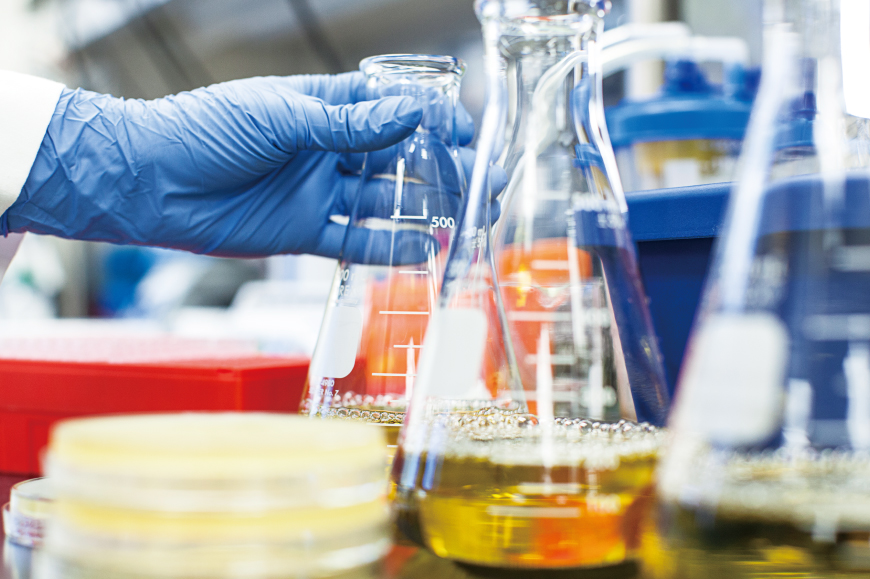 A Patient-centered Company Delivering a Message of Hope
Social prejudice hinders the end of diseases. In the case of COVID-19, there were cases of people who hid their symptoms and lied for fear of criticism from others. The case of AIDS is also serious. The WHO has the slogan "90-90-90." This refers to their ambitious target: 90 percent of all people living with HIV will know their HIV status; 90 percent of all people with diagnosed HIV infection will receive sustained antiretroviral therapy; and 90 percent of all people receiving antiretroviral therapy will have viral suppression.
In order to become a good partner with Korea as a society, Gilead Sciences Korea has been reviewing the vulnerable areas in healthcare from various perspectives since its launch, and has been continuously fulfilling its social responsibilities. On October 20 every year, "Liver Day," the company holds various events to enhance understanding of liver diseases.
In addition, through the Africa and South Korea Hepatitis B Initiative (ASOKOBI), the company shared successful cases of dealing with hepatitis B in Korea with public health experts in Korea and African countries, and promised cooperation to overcome hepatitis B.
There are also other programs such as "Happiness Sharing" to help the underprivileged with different themes every year, such as the "We Can't, We Can Challenge" campaign to support patients with funds raised by the company's employees who visit screening projects for multicultural families and HIV/AIDS screening projects for homosexuals. For these continuous CSR activities, the company received the Health and Welfare Minister's Award (the Grand Prize in the Social Welfare category) at the 6th Social Contribution Awards organized by nine governmental branches in July 2019.
Gilead is committed to social CSR activities based on four principles: responsibility, partnership, sustainability, and adaptability, as well as strengthening treatment accessibility so that patients around the world can receive unlimited benefits of treatment beyond economic conditions and their regional location.
For low-income countries, Gilead uses a "patent donation" model in partnership with local generic companies to increase access to medicines. Through this, more than 10 million patients in many countries, including some African countries, Thailand, and India, are supplied with AIDS drugs at low prices. The effort has helped about 8.7 million people infected with AIDS in low- and middle-income countries benefit from Gilead's treatments. In addition, generic drug prices have declined by about 80 percent over the past nine years, bringing monthly treatment costs down to USD 3.5 per patient. Egypt and some other countries are the world's poorest nations with the highest prevalence rate of chronic hepatitis C, and more than 1 million hepatitis C patients have been completely cured using the same patent donation model.
The name "Gilead" came from a tree used to treat patients in the Middle East. The leaf and shield in Gilead's logo mean giving hope to patients suffering from diseases like ointment from Gilead trees. The leaf signifies healing life-threatening diseases and making progress through science, while the shield refers to protecting against diseases. Gilead is ceaselessly working hard even at this moment to develop and distribute innovative new drugs so that more people can be free from diseases.
Source: Excerpt from Focus on Korea (ISBN: 979-11-6490-986-5(93320)). Pgs. 146-158. KOTRA 2021.

Img : Gilead Sciences Korea conducts a variety of activities for the underprivileged through the Happiness Sharing project.