Home
Why KOREA
Feature Stories
Basque Trade & Investment Opens its Doors in South Korea : Building New Partnerships for Cooperation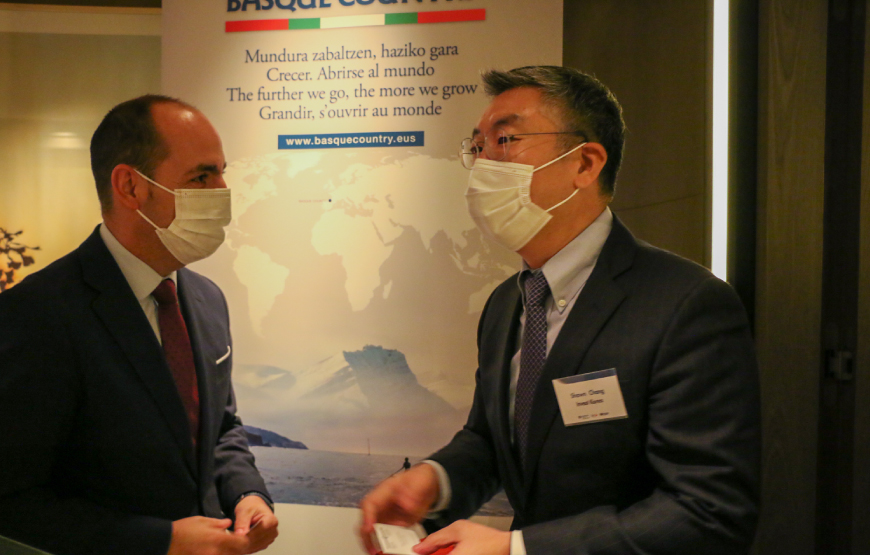 " For Korea, which has selected renewable energy and aerospace as top priority industries, it is significant to promote partnership with Basque in the future."
On Dec. 1, Invest KOREA Commissioner Shawn Chang delivered his congratulatory remarks at the opening ceremony of the new commercial office of Basque Trade and Investment in South Korea. The opening of the new office signifies the Basque Government's initiative for boosting business activities in South Korea and other major Asian markets. Notably, South Korea is known for its sophisticated demand, economic and regulatory stability, and ease of doing business.

Read on to find out more on Korea's efforts to expand its cooperation with countries all over the world, and specifically, with Basque Country, in this month's issue of Invest Korea.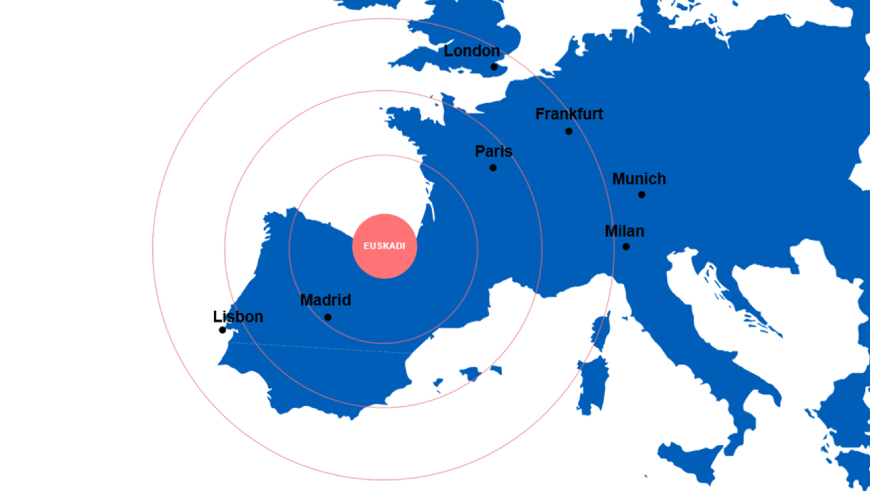 Basque Country in Spain
The Basque Country is in a privileged position to access the main European markets thanks to its strategic location in the center of the European Atlantic Axis.
Inherited from a tradition that goes back centuries, the Basque Country has a bilateral financial relationship with the Spanish State, which allows it to collect and manage its own resources since the restoration of democracy in 1978.
This financing system, known as the Concierto Económico (Economic Agreement), takes the form of annual payments or "quotas" (Also known as the Basque Quotas) from the Basque Country to the State for non-transferred powers, such as defense.
This high level of self-government and capacity to administer taxes in the Basque Country enables Basque institutions to develop industrial, innovation, and technology policies that are sustained over time. This unique and flexible business-friendly environment has enabled many companies to grow into "Hidden Champions" of each respectable industry.
Energy
Basque is a region with advanced renewable energy resources including wind, solar, and power transmission. It's filled with competitive players in each value chain.
Korea is the 8th country in the world with the highest energy consumption. Its energy production is focused on nuclear and fossil fuels, of which 95% are imported. For this reason, and for environmental reasons, the Korean government is giving a strong push to renewable energy with a strategy called the "Green New Deal". It outlines targets to increase renewables capacity to 60.4GW by 2030, contributing around 20 percent to South Korea's total electricity consumption. The target for renewables is to contribute 35 percent to the electricity mix by 2040, with a roadmap to achieve 279 million tons of green hydrogen by 2050.
Basque seeks potential partnerships with Korea's major players with cooperation with organizations such as KEPCO, KHNP, as well as KOGAS.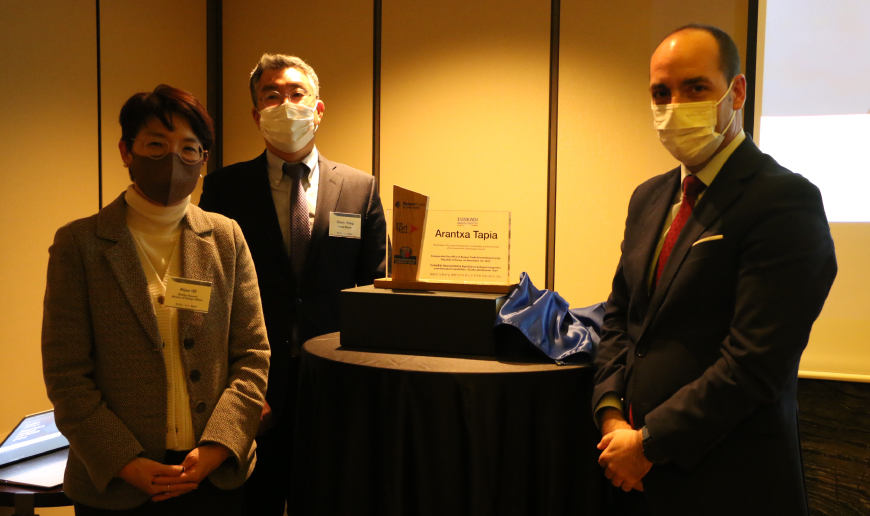 Aerospace
In 2021, nearly 95 percent of South Korea's total volume of aerospace imports was made up of aircraft, parts, and components. In August 2021, South Korea outlined new plans to expand the domestic MRO (maintenance, repair, and overhaul) market currently valued at USD 611.5 million into a USD 4.3 billion industry by 2030. Also, the Korean government has identified the space industry as one of its 10 strategic sectors to receive substantial public funding. In February 2022, the Ministry of Science and ICT (MSIT) announced that it will be focusing on projects in 3 key areas for space development—launch vehicles, satellites, and space exploration—with a budget of USD 610 million in 2022.
As one of the historic birthplaces of aeronautics, the Basque Country today provides an exceptional pool of skills. The presence of companies as emblematic as Turbomeca, Safran, and Dassault makes the Basque Country a favorite location for the Aerospace industry. With around 120 companies such as ITP-Rolls Royce, Aeronova, Sener, Aciturri and over 15,000 jobs in the field, a network of businesses provides highly qualified subcontracting especially in the field of high-performance composite materials.
Basque is looking to find opportunities in South Korea's aerospace industry, in cooperation with major players such as the Korea Aerospace Industries (KAI) and Korean Air. Cooperation between South Korea and Basque, along with KAI and Korean Air's capabilities in manufacturing, assembling parts and components for Boeing and Airbus, as well as designing, developing, and producing aircrafts such as unmanned aerial vehicles (UAV), rotor-wing and fixed-wing aircraft, is expected to create synergy in developing the aerospace industry in both countries.