Home
Why KOREA
Feature Stories
World Expo 2030: Busan, Korea - Transforming Our World, Navigating Toward a Better Future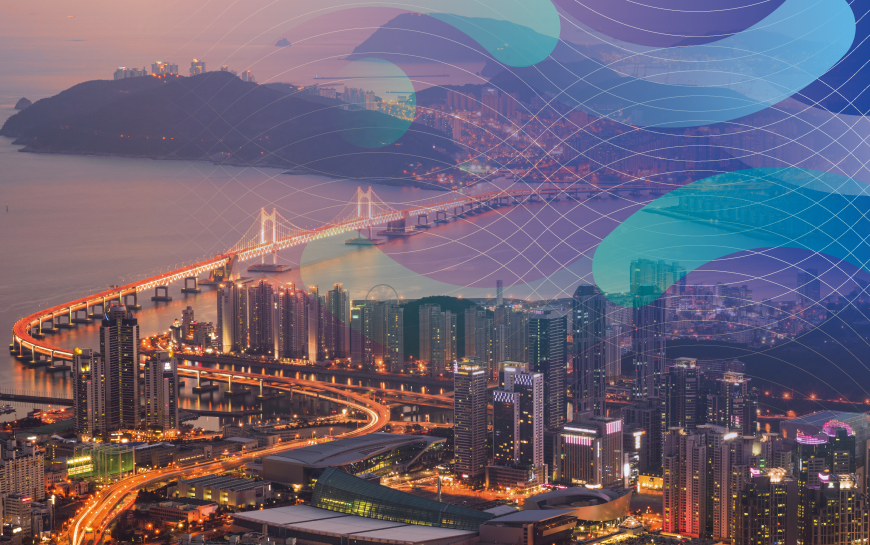 For 180 years, World Expo has set new milestones in the progress of civilization by presenting new values and ways of life for the future of humanity. World Expo 2030 holds special significance as it will be held in the target year for achieving the UN Sustainable Development Goals (SDGs), making it a prominent platform to offer new solutions to global crises like climate change and Covid-19. To successfully host the flagship event in the transitional year of 2030, the host country should have a global reach, taking the lead in international cooperation with its economic power, state-of-the-art technology, and cultural prowess. In June 2021, the Government of the Republic of Korea submitted a letter of candidature to the Bureau International des Expositions (BIE) to organize World Expo 2030 from May 1 to October 31, 2030 in the northern port district of Busan. Through the global fair, Korea is ready to answer the call of the times, under the proposed theme of "Transforming Our World, Navigating Toward a Better Future."
Why Korea?
Rising from the ashes of war and poverty, South Korea has achieved great feats over the last 60 years, and has now secured its status as the world's 10th largest economy and cultural powerhouse. From the "Miracle on the Han River" to its successful response to the Covid-19 pandemic, Korea has proved time and time again, its boundless capacity for innovation and growth. Through Expo 2030, Korea is keen to share its rich experience with the world and together, with the global community, discover ways to adapt to the ever-changing landscape and face the challenges of tomorrow.
"Korea has proved time and time again, its boundless capacity for innovation and growth."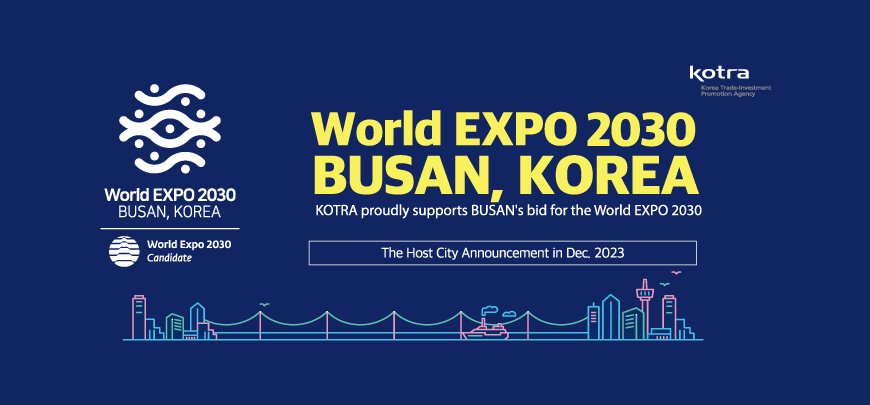 "For centuries, the city of Busan has been a beacon pointing the way forward for Korea and its people."
Busan: City of Resilience
As Korea's foremost trade port, it's the beating heart of a nation that has undergone incredible economic transformation. It's a cultural center that honors and celebrates Korea's history, while always keeping its gaze fixed on a path to the future.
Busan has been a key trade port since the 15th century. During the Korean War, the city served as a temporary capital, hosting a massive influx of refugees that saw its population swell from 300,000 to over one million people. After the conflict, Busan became a major economic hub that helped drive Korea's rapid industrialization and cultural revival. Back then, it wasn't uncommon to see school classes held under awnings in the streets—a reflection of Busan's relentless dedication to education and enrichment for its people.
As post-war Korea continued to modernize and revitalize, Busan led the way as the nation's preeminent financial hub—expanding Korea's network of trade partners around the world and growing itself into the world's second largest transshipment hub as of 2021, handling close to 75% of Korea's domestic trade.
Today, Korea sits at the heart of international trade, with Busan operating as its No. 1 trade port. Korea's exports power the modern economy—semiconductors, electric vehicles and EV batteries, high-end consumer products, green energy, and biopharmaceuticals. This industrial and technological leadership means that Korea is spearheading the fourth industrial revolution and has gained valuable insight and experience in developing technological ecosystems and adopting modern policy frameworks around them.
"Today, Korea sits at the heart of international trade, with Busan operating as its No. 1 trade port."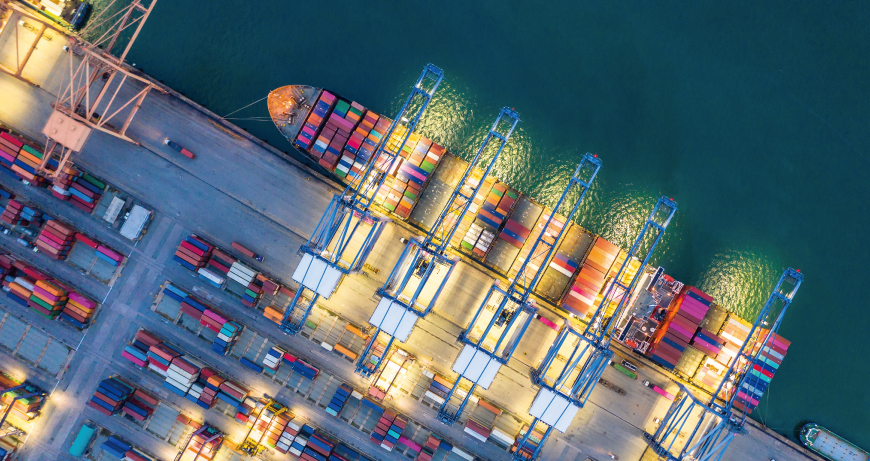 What Makes Expo 2030 Busan Special?
Expo 2030 Busan aims to be the most wide-reaching, inclusive, and transformative World Expo yet by focusing on six key areas.
1. An Open Expo through the Metaverse
We'll create a metaverse platform for Expo 2030 that will allow anyone in the world to join at any time, from anywhere, to engage with the events. This will allow us to reach a bigger audience than ever before and bring the Expo closer to a truly inclusive global experience.
2. A Carbon-Neutral Expo
As Korea moves toward its 2050 Carbon Neutral Vision, and as the world aims to meet the UN's SDGs by 2030, Expo 2030 will play a part in showcasing our carbon-neutral future. The Expo site will be outfitted with green energy and eco-friendly vehicles, and a net-zero waterfront arboretum will be created using the site's waterfront area.
3. An Inclusive Expo
Expo 2030 Busan will expand opportunities for developing countries to take part and drive economic inclusivity. We'll deliver the largest-ever support package the BIE has ever seen including construction of pavilions and consulting on exhibitions, based on our analysis of aids provided during past World Expos. Moreover, an Expo trailer will be provided to facilitate the use of metaverse technology.
4. A New Technology Expo
Expo 2030 Busan will showcase technology that will truly benefit mankind by providing prosperity, convenience, and leisure. Our showcase booths will offer a peek into future-making tech like AI, holograms, IoT, and 6G.
5. A Cultural Expo
Given World Expo's history of showcasing and celebrating cultures from around the world, we plan to engage global citizens with multiple events centered around K-culture, featuring a large cruise liner called the "World Cruise Tour" powered by eco-friendly fuel. Here, attendees will enjoy cultural exhibitions, concerts and performances.
6. A Data-Archiving Expo
At Expo 2030 Busan, we'll initiate efforts to collect and preserve data on the BIE's history and values, as well as from previous Expos. Our Expo Big Data Silo will connect the past, present, and future of the Expo through data, and the metaverse will act as a data archive for permanent data preservation.
"In 2030, Busan will be a city for the world."
By Grace Park
Executive Consultant
Investment Public Relations Team / Invest Korea
Korea Trade-Investment Promotion Agency (KOTRA)