Home
Why KOREA
Feature Stories
One-on-One with Chen Guang
Please introduce about yourself including your professional experience
I am the CEO of UMIDO Group and I would like to introduce the history of UMIDO Group instead of me.
UMIDO Group was established in 2002 with investment from a lading venture capital firm in China. UMIDO Group has been recognized by the Chines Ministry of Science and Technology as a high-tech company in China, and has also been granter an international credit rating by the Chinese Ministry of Commerce. It has around 10,000 sales agencies and millions of female VIP members in China. UMIDO Group has been a top player in the Chinese healthcare industry by being listed on the Chinese franchise TOP100 for 15 consecutive years.
UMIDO Group acquired Next Eye Co. Ltd., a Korean listed company, in 2016 to expand its business from the existing inspection equipment to the anti-aging healthcare industry, and has since successfully expanded its business in China and Southeast Asian markets.
Please tell us your experience with Korea and why you desire to be the Honorary Ambassador of Foreign Investment Promotion for Korea
After acquiring Next Eye Co. Ltd. in 2016, UMIDO Group has expanded its business through Next Eye Co. Ltd. by acquiring companies in industries such as inspection equipment, cosmetics manufacturing, nail art, and Botox. Currently, UMIDO Group holds stakes in 54 companies worldwide, including in the United States, Singapore, and Malaysia.
Since acquiring Next Eye, I have received various forms of support from KOTRA(The parent company of Invest KOREA). When entering Korea for the first time, I obtained valuable information on the Korean market from the KOTRA Beijing Trade Center. Additionally, during the Singapore Flagship Store Opening Event in 2018 and the Malaysian subsidiary opening event in March of this year, KOTRA provided support. As honorary ambassador, I aim to promote KOTRA's activities to Chinese companies and assist Chinese companies in conducting business smoothly in Korea.
Can you tell us about your accomplishments as honorary ambassador?
I have provided support to Chinese businessperson by referring them to various economic exchange events between China and Korea, such as the Korea-China Trade and Investment Cooperation Roundtable. Specifically, over 100 Chinese business leaders, including the chairpersons of China's top 500 companies, visited the Korea Exchange to gain a better understanding of Korea's capital market-related laws and policies. Furthermore, over 20 Chinese companies interested in doing business in Korea were invited to a forum on investing in Korea. During the investment forum, as a Korean investment ambassador, I shared insights on Korea's investment environment and actual business performance with Chinese entrepreneurs. I believe that my presentation significantly helped participating companies to enter the Korean market. Going forward, I will continue to support efforts to expand exchanges between the two countries not only in the economy but also in other fields such as culture.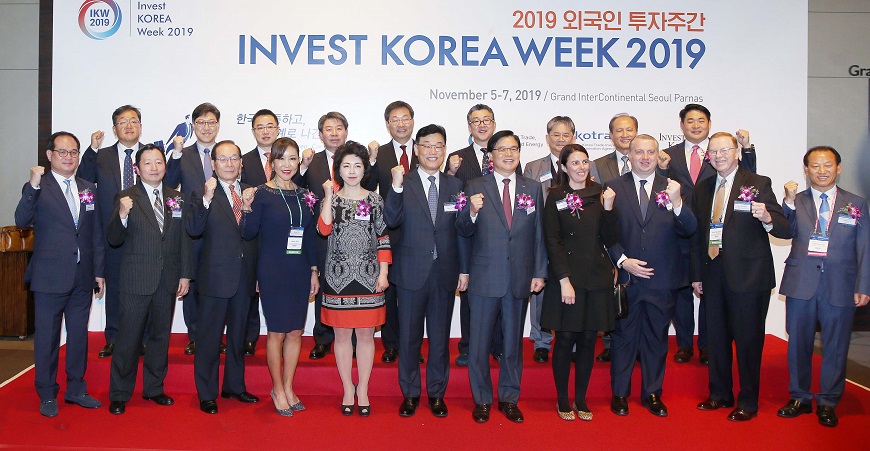 Please describe the investment cooperation between Korea and China

Since the establishment of diplomatic relations between Korea and China in 1992, the cooperative relationship between the two countries has flourished in various fields. Economically, the two countries have become significant partners for each other, with bilateral trade surpassing USD 360 billion in 2021. Both countries continue to work together to enhance economic exchanges through events like the 17th Korea-China Economic Ministers' Meeting held in August of last year, which aimed to expand supply chain cooperation and foster exchanges on carbon-neutral policies.

Can you tell us what Invest KOREA is doing in your country?

Invest KOREA is hosting the Korea-China Economic Cooperation Forum for various companies in China. Specifically, during the pandemic, it actively organized online exchange meetings to assist companies from both countries in exploring new opportunities, while also facilitating consultations between companies to enhance trade and investment exchanges at the corporate level. Moreover, we have been supporting the investment activities of Chinese companies in Korea by facilitating exchanges with Korean government officials for Chinese companies interested in investing in Korea.

Why do you think a company should cooperate with Invest KOREA to invest in Korea?

Invest KOREA offers investment information on Korea to support companies in making informed decisions. Its industry experts provide comprehensive investment information, including location and incentives, as well as insights into the industrial value chain structure and significant corporate trends that companies need to consider when entering Korea. Invest KOREA is the perfect place to get the necessary information and resources to ensure a smooth entry into the Korean market.
By Taehwa Hong
Manager
Investment Public Relations Team / Invest KOREA
Korea Trade-Investment Promotion Agency (KOTRA)