Home
Why KOREA
Feature Stories
FDI, Key to Building a Sustainable Korea for the Future : One-on-One with Dr. Kim Tae Hyung, Commissioner of Invest KOREA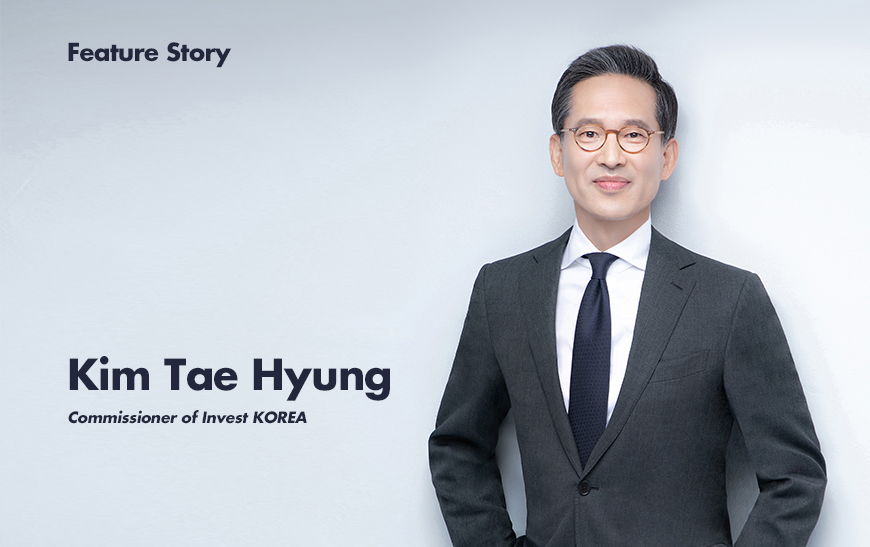 On January 19, the Korea Trade-Investment Promotion Agency (KOTRA) appointed Dr. Kim Tae Hyung as the new commissioner of Invest KOREA (IK), to spearhead the national investment promotion agency for the next two years. Dr. Kim earned his B.A. in Economics from Korea University and his M.A. and Ph.D. in Economics from the University of Washington. He is also a graduate of the Advanced Management Programs at Seoul National University and Harvard Business School. With a wealth of experience and a deep understanding of international investment, global value chain, and international taxation, Dr. Kim is well-equipped to leadInvest KOREA into a new era of growth and success.

Read on to learn more about Dr. Kim and how under his leadership, IK will continue to be a driving force in attracting foreign investment and creating new opportunities for businesses and communities alike.
What's Invest KOREA's mission, and how do you feel about being newly appointed as commissioner?

Invest KOREA was established within the Korea Trade-Investment Promotion Agency in 2003 as the national investment promotion agency (IPA), and we are excited to celebrate our 20th anniversary this coming December. As a representative of the South Korean government, we publicize the country's investment environment to foreign investors and execute the central government's investment policies for the successful settlement of foreign-invested companies in Korea.

In 2018, we also took on the roles of carrying out foreign M&A and supporting reshoring companies. Not only has IK has proved its capabilities as a strong and effective organization through the accomplishments made by Korea in terms of foreign direct investment (FDI) figures, but also through our partnerships and vast global network. In fact, FDI in 2022 hit a record high, reaching over USD 30 billion for the first time ever. We also continue to build and maintain our expansive network worldwide through our 36 investment promotion offices in 129 KOTRA offices in various countries.

I'm thrilled to be leading IK forward as we usher in the post-Covid era. I'm looking forward to utilizing the knowledge and resources I've gained in the course of my private sector experience to further promote foreign investment and contribute to the sustainable growth of the Korean economy.

Can you give us a little bit of context on the recent global investment trends?

As of the first quarter of 2022, global investment has been on a downward trend, and experts are telling us that the prospects are bleak. In 2021, we experienced a temporary rebound after the initial shock from the Covid-19 pandemic, but this growth momentum has wavered due to a sluggish world economy stemming from risks such as the Russia-Ukraine war, rising interest rates, intensifying protectionist policies, and disruptions in the global supply chain.

In January, the International Monetary Fund (IMF) forecasted the economic growth rate for advanced economies to be 1.2 percent. This demonstrates that global investment will also continue to dwindle in line with the global economy and that investor sentiment remains low. Still, we can find opportunities for growth, and foreign direct investment will be a key factor in leading the recovery of the Korean economy.

Amid such geopolitical risks and a sluggish global economy, why is foreign direct investment important?

History tells us that FDI has always been a vital factor in the development of economies, and its importance continues to grow by the day. As we can see from the US Inflation Reduction Act and CHIPS and Science Act, as well as the EU Critical Raw Materials Act, nations around the world are striving to find the best possible ways for attracting investment from leading global companies.

Likewise, the Korean government is putting in all-out efforts to attract FDI. For instance, President Yoon Seok Yeol was in Ulsan on March 9 to attend the groundbreaking ceremony for the S-Oil Shaheen project, which involves the construction of a massive petrochemical plant worth an investment of KRW 9.3 trillion—the largest amount for a single project in the history of the Korean petrochemical industry.

Moreover, on March 15, the government announced its plans to create the world's largest semiconductor cluster by attracting KRW 300 trillion in investments to secure a competitive edge in this sector. On March 24, it also unveiled a detailed blueprint to promote six advanced industries—chips, display, secondary batteries, bio, future vehicles and robots. Through such initiatives, the government has vowed to shape Korea into one of the best investment destinations in the world.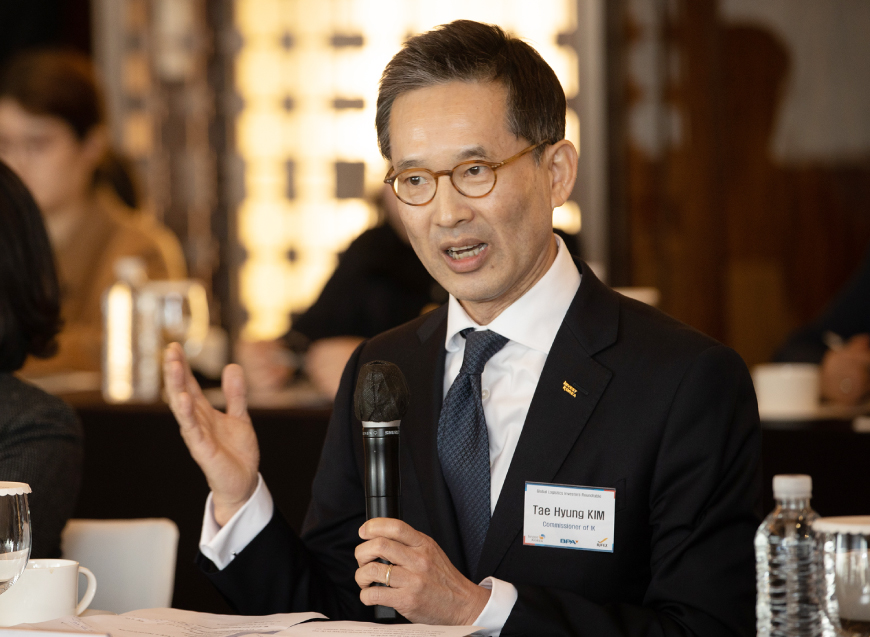 Why Korea? Why Now? What are the reasons that foreign companies should invest in Korea?

As a peninsular country, Korea naturally offers a geographical advantage and has signed 21 free trade agreements (FTAs) with 59 countries that account for about 85 percent of global GDP. Hence, companies from around the world are opening their offices and building their export bases here, utilizing Korea's strengths as a vibrant business and logistics hub.

In addition, Korea's cutting-edge technologies and innovative prowess contribute to overcoming transnational challenges like climate change, health crises and income inequality. In line with global trends like carbon neutrality, ESG, and digital transformation, Korea is actively fostering its industrial ecosystem, R&D, advanced technology, and human resources to create a sustainable future for all. This, together with K-culture, which encompasses K-pop, K-drama, K-beauty, and more, are putting Korea front-and-center on the global stage.

Furthermore, as the Korean government makes efforts to deregulate and create a more favorable investment environment, I'm certain that Korea's attractiveness as an investment destination will be enhanced, garnering even more interest from global enterprises.

What are IK's strategies for attracting more FDI?

We aim to take another leap forward as a global PR platform for Korea by focusing on three main strategies.

First, we want to build a "Sustainable Korea" through the close cooperation between the public and private sectors. Let me call it the "Korea Investment Summit" strategy—simply put, you can think of it as a mini-Davos Forum. We want to invite top investors from all over the globe and give them a taste of what the future of Korea holds, and carry out government-wide investment attraction activities.

Second, we plan to create a mega-project comprised of investment attraction activities catered towards global CEOs and business leaders. We're going to live up to our title as the national investment promotion agency of Korea, and continuously work toward stimulating investment, nurturing the advanced industrial ecosystem and stabilizing supply chains.

Third, we aim to reinforce our external network of advanced industry experts to strengthen our internal capabilities. With the rapidly changing trends, we will identify ways for cooperation with industry experts and related organizations to underpin our expertise and stay on top of our game.

Lastly, what would you like to accomplish during your time as commissioner?

Having spent the last 27 years of my consulting career in various countries around the world, I've learned that the best tool for sustainable growth is investment. I'll tap into the resources and know-how I've accumulated in the duration of my career in the private sector and make good use of this new platform I now have as commissioner.

In accordance with the direction of the central government, we will do our part in contributing to the further advancement of the Korean economy and achieving sustainable growth by dedicating ourselves to promote foreign investment.

We understand the incredible contribution that foreign investors and foreign-invested companies make to the Korean economy. Invest KOREA will put in our utmost efforts to provide you all the help and support you need to successfully do business here. Our doors are always open, and we look forward to being your partner throughout your journey in Korea.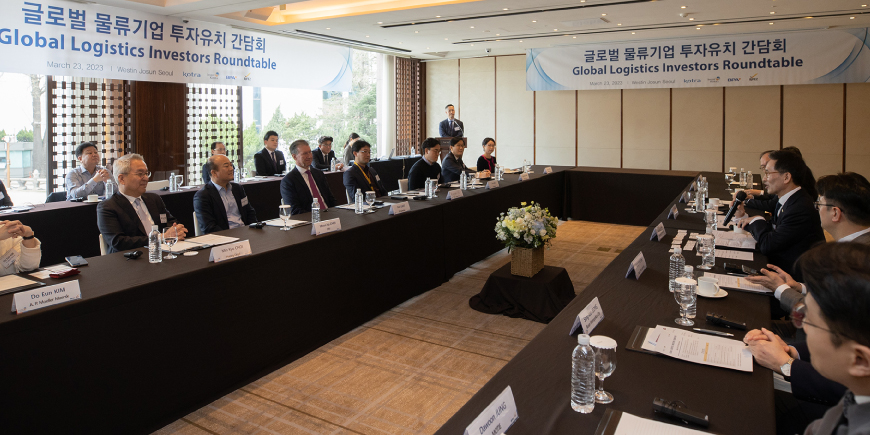 By Grace Park
Executive Consultant
Investment Public Relations Team / Invest Korea
Korea Trade-Investment Promotion Agency (KOTRA)