World's Best Digital Infrastructure
Home
Why KOREA
World's Best Digital Infrastructure
World's Best Digital Infrastructure
According to the World Economic Forum (WEF), the dissemination of information and communication technologies (ICT) in Korea has ranked 1st in the world for two consecutive years.
Digital infrastructure in Korea is world-class. Korea succeeded in commercializing the world's first 5G network(Apr, 2019), proving that the country is a global leader in the ICT field.
The Korean government is planning to significantly expand investment and strengthen digital infrastructure in Korea through its Digital New Deal policy.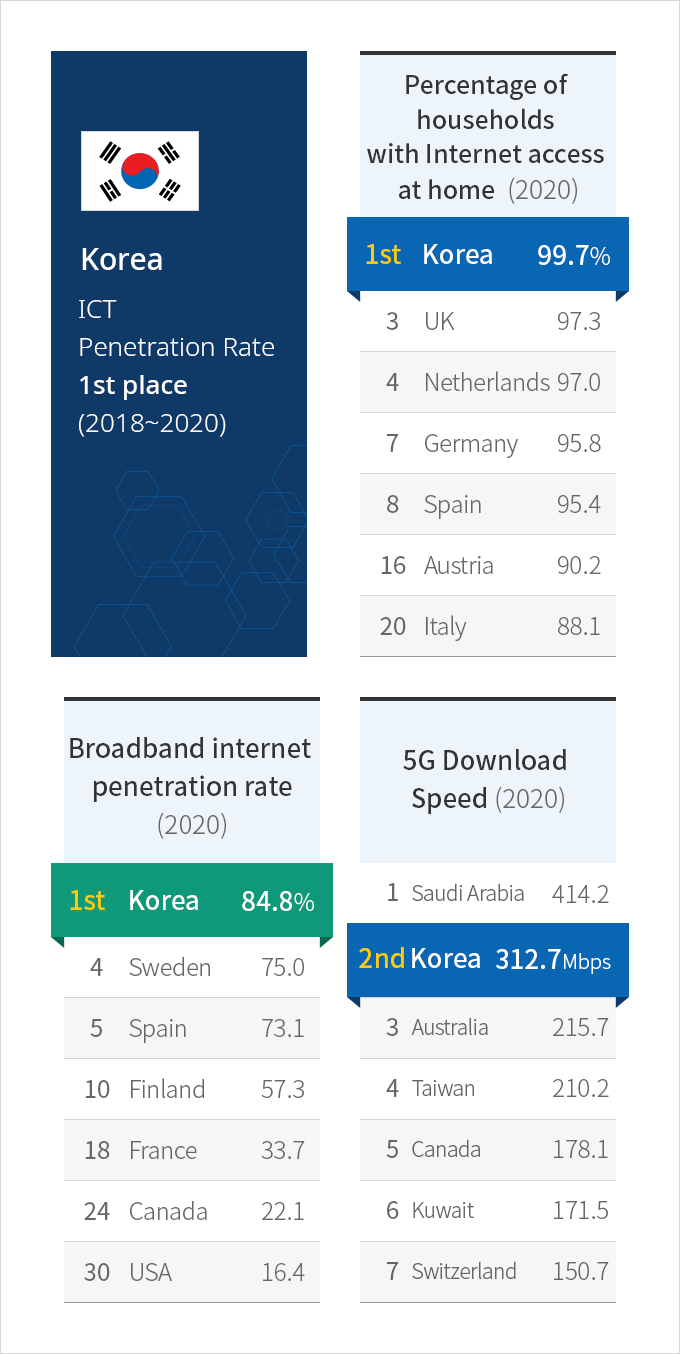 South Korea ICT Penetration Rate 1st place(2018~2019)
Smartphone Penetration Rate (2019)

1st place South Korea 95%
4th place Sweden Sweden 86%
6th place USA 81%
8th place Germany 78%
13th place Japan 66%
21st place Brazil 60%
28th place India 24%

Fiber broadband subscribers per 100 inhabitants (2019)

1st place South Korea 31.9%
2nd place Singapore 22.3%
3rd place Hong Kong 27.8%
4th place UAE 27.7%
5th place Sweden 24.1%
6th place China 23.9%
7th place Japan 23.8%

4G Download Speed (2019)

1st place South Korea 52.4Mbps
2nd place Norway 48.2Mbps
3rd place Canada 42.5Mbps
4th place Netherlands 42.4Mbps
5th place Singapore 39.3Mbps
6th place Australia 37.4Mbps
7th place Swiss 35.2Mbps

※ Source: 2020 UN E-Government Survey (July 10, 2020)
Korea's E-Government Exported Abroad
Korea stands atop the UN E-Government Survey's e-participation index for the second time and holds the 2nd rank in the e-government development index.
Being highly recognized for its outstanding quality, Korea's e-government system has been exported to many countries around the world.
The excellence of Korea's e-government demonstrates the government's commitment to digitalization as well as the strength of the country's digital infrastructure.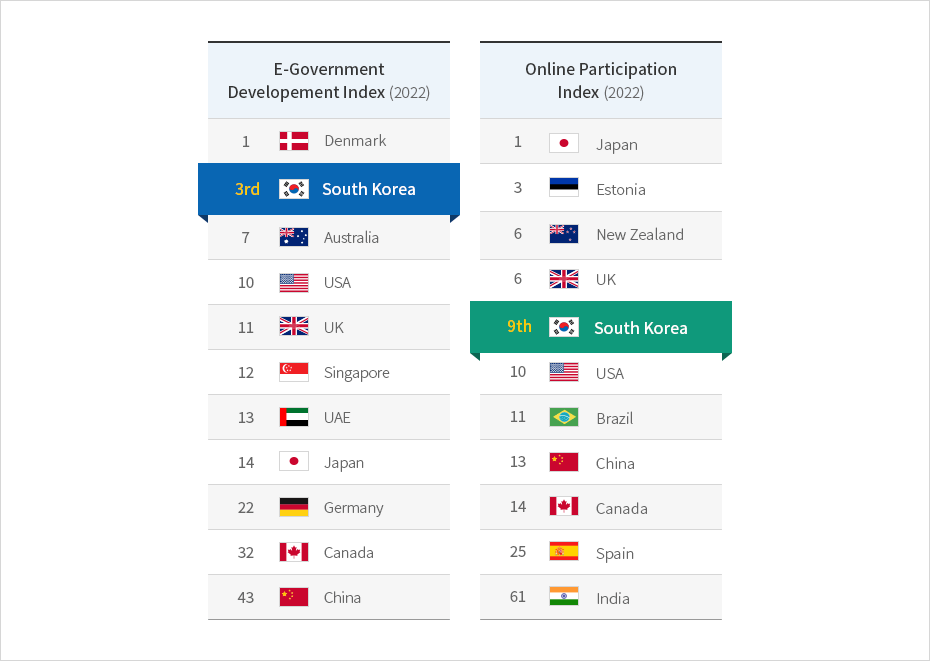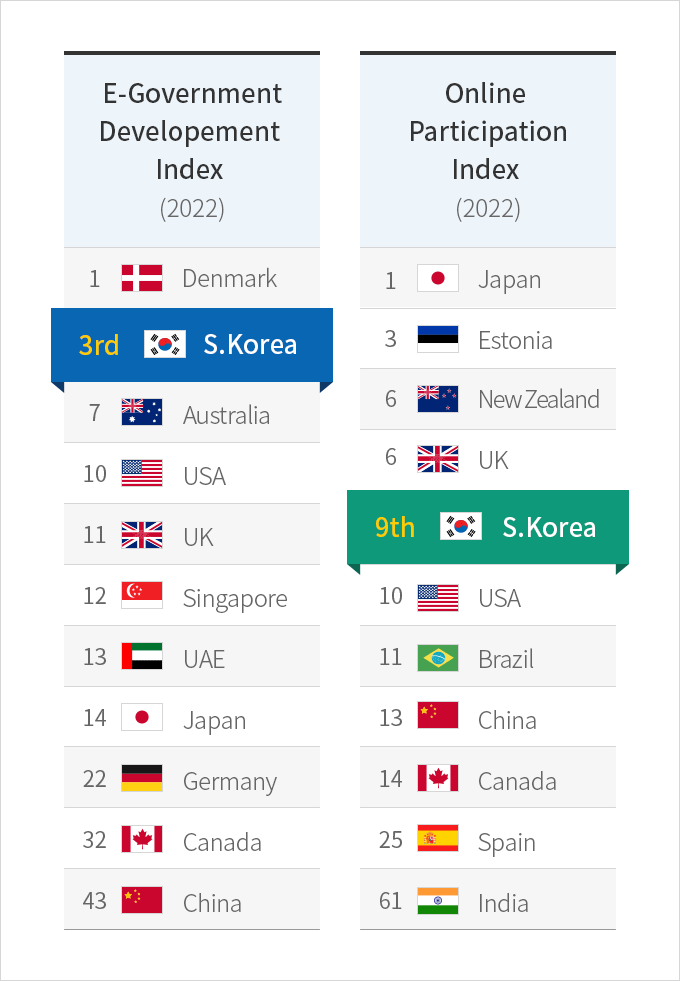 E-Government Development Index (2020)
1st place Denmark
2st place South Korea
5st place Australia
7st place UK
9st place USA
11st place Singapore
14st place Japan
21st place UAE
25st place Germany
28st place Canada
45st place China
Online Participation Index (2020)
1st place South Korea
1st place USA
1st place Estonia
4st place Japan
4st place New Zealand
6st place UK
9st place China
16st place Canada
18st place Brazil
29st place India
35st place Spain

※ Source: 2020 UN E-Government Survey (2020.7.10)