Innovation & Highly Skilled Workforce
Home
Why KOREA
Innovation & Highly Skilled Workforce
Most Innovative Country in Asia
Korea is an innovative country, ranking 1st in the "2021 Bloomberg Innovation Index".
The country is among the top 5 in the categories of R&D Intensity, Manufacturing Value-added, High-tech Density, Researcher Concentration, and Patent Activity. Its infrastructure for innovation is a primary reason that a number of global companies have been investing in Korea.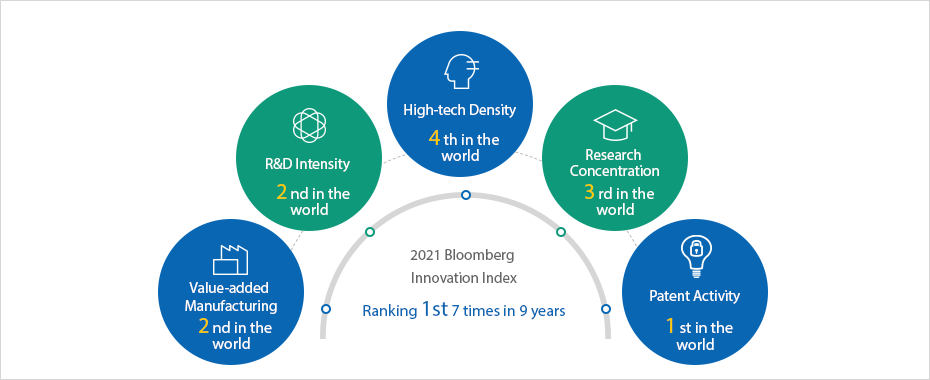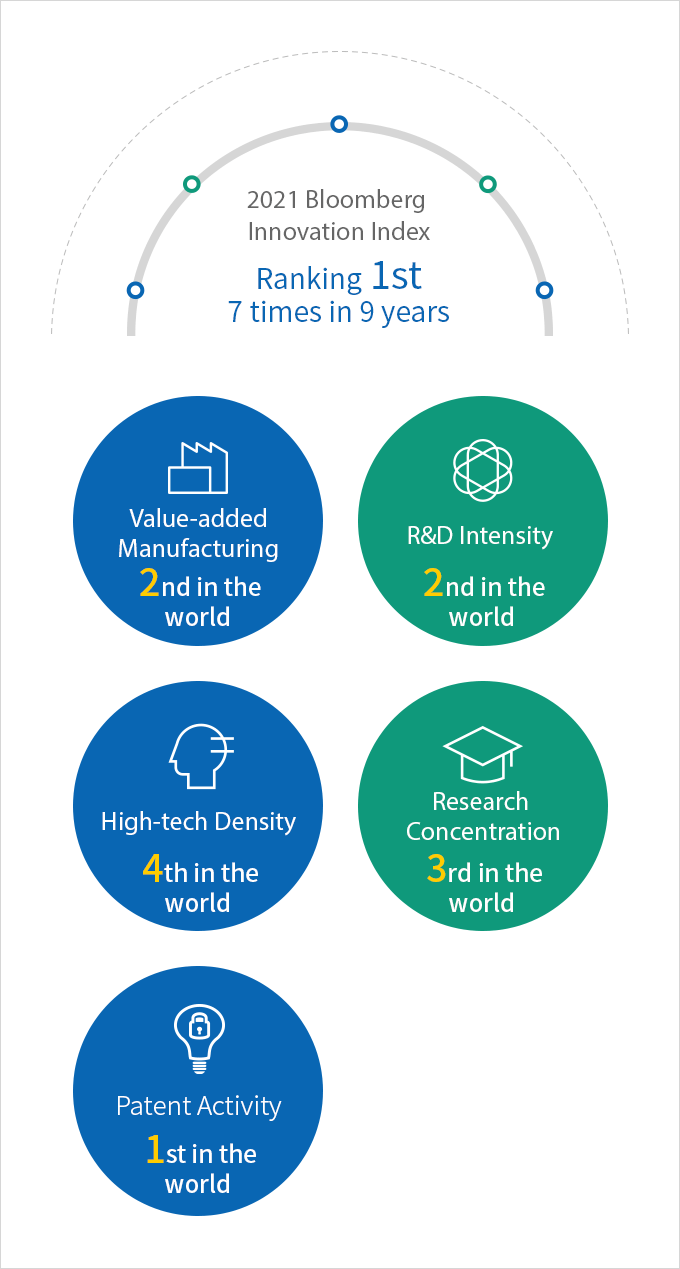 a seven-year winning streak in the Bloomberg Innovation Index within Asia
Manufacturing Value-added 3rd in the world
R&D Intensity 2nd in the world
High-tech Density 4rd in the world
Researcher Concentration 5th in the world

※ Source: Bloomberg (January 2021)
High-quality Workforce with the DNA of Innovation
Supporting Korea's rapid economic growth in the last half-century are characteristics prominent in the county, such as sincerity, responsibility, and flexibility.
Korea's youth higher education completion rate is the highest among OECD member countries
People are the most important resource in Korea, and they are what keep innovation alive in the country.

Higher Education Completion Rate
※ Source : OECD, Education at a glance 2022