Korea, a Great Place to Live
Home
Why KOREA
Korea, a Great Place to Live
Korea, a Safe Country
Korea is one of the safest countries in the world. It ranks high in the safety index by country and low in the crime index by country. Korea also has an excellent healthcare system, which ensures access to high-quality medical service. For example, Korea ranked first in the number of hospital beds per 1,000 people in 2021 and second in the number of hospitals per one million people in 2020.
Urban Safety Index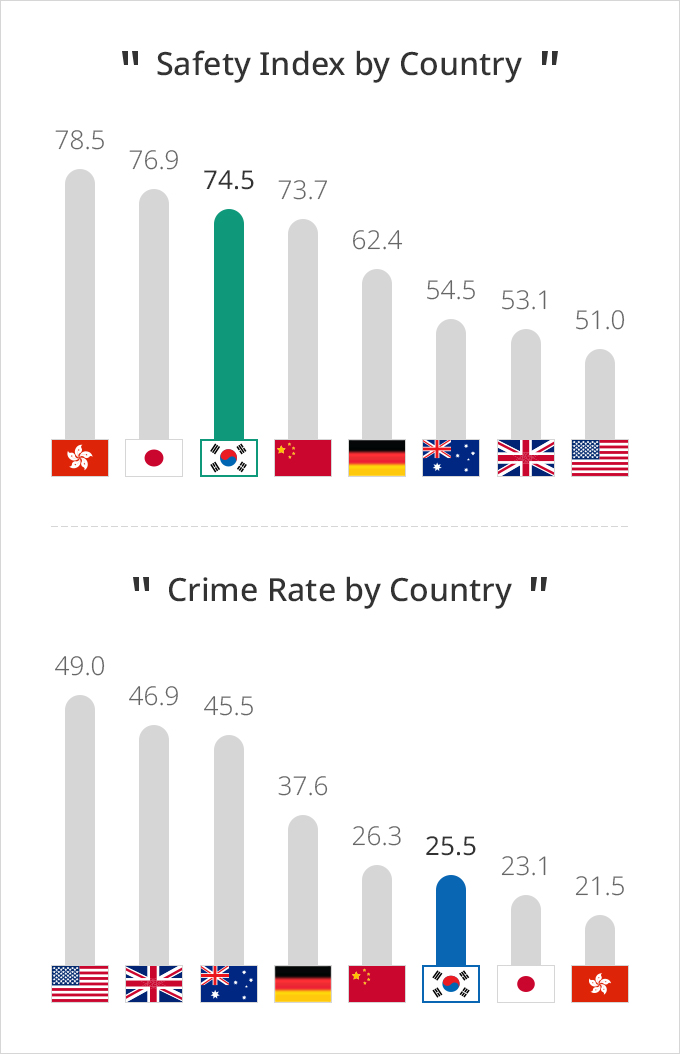 "Safety Index by Country"
Hong Kong 78.5
Japan 76.9
Korea 74.5
China 73.7
Germany 62.4
Australia 54.5
UK 53.1
US 51.0
"Crime Rate by Country "
US 49.0
UK 46.9
Australia 45.5
Germany 37.6
China 26.3
Korea 25.5
Japan 23.1
Hong Kong 21.5

※ Source : NUMBEO (2023)
Medical Service Infrastructure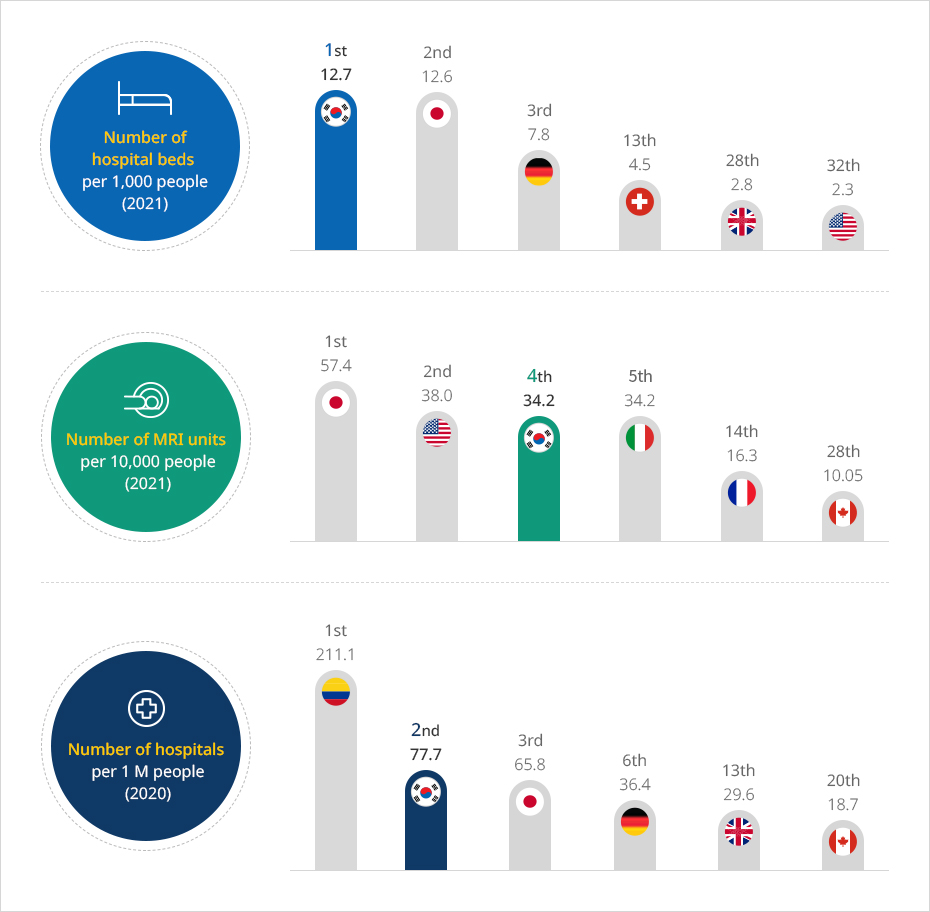 Number of hospital beds per 1,000 people(2021)
1st Korea 12.7
2nd Japan 12.6
3rd Germany 7.8
13th Switzerland 4.5
28th UK 2.8
32th US 2.3
Number of MRI units per 10,000 people (2021)
1st Japan 57.4
2nd US 38.0
4th Korea 34.2
5th Italy 34.2
14th France 16.3
28th Canada 10.05
Number of hospitals per 1 M people (2020)
1st Colombia 211.1
2nd Korea 77.7
3rd Japan 65.8
6th Germany 36.4
13th UK 29.6
20th Canada 18.7

※Source : OECD (2021)
Excellent Education System for Foreigners
Songdo located in Incheon, Korea is a global city with five campuses of international universities. As of 2021, there are a total of 43 kindergartens, elementary schools, middle schools, and high schools for foreigners providing an excellent education system for foreigners across Korea.
Educational facilities for foreigners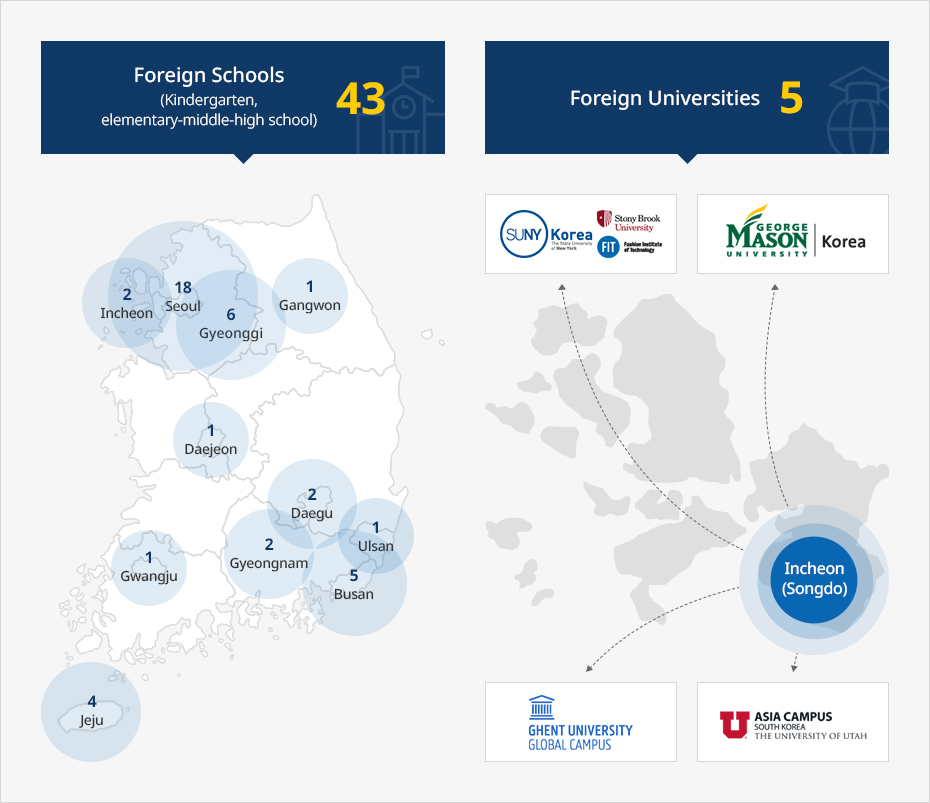 Foreign Schools (Kindergarten, elementary-middle-high school)
Seoul 18
Gyeonggi 6
Incheon 2
Gangwon 1
Daejeon 1
Gwangju 1
Daegu 2
Gyeongnam 2
Busan 5
Ulsan 1
Jeju 4
Foreign Universities 5
SUNY KOREA, Stony Brook University
GEORGE MASON UNIVERSITY
GHENT UNIVERSITY GLOBAL CAMPUS
ASIA AMPUS SOUTH KOREA THE UNIVERSITY OF UTAH

※ Source : Korean Educational Development Institute, Korean Educational Statistics Service (Sep. 2022)